Erykah Badu's Daughter Puma Wears a Black Gown with Slit for Prom Night with Her Date
Stemming from a heritage of soulful women, Erykah Badu's daughter expresses her spirit through singing online, but her beauty extends outwards, complemented by her fashionable palate. 
Taking to Instagram, singer Erykah Badu's daughter documented her special event. Puma was stunning, dressed in a fabulous dark dress for prom with her date and friends. 
She posted eight photos showing off how gorgeous she and her date as well as their companions looked. In the first, she stood on the right with two other young ladies, all giving the lens a sultry stare.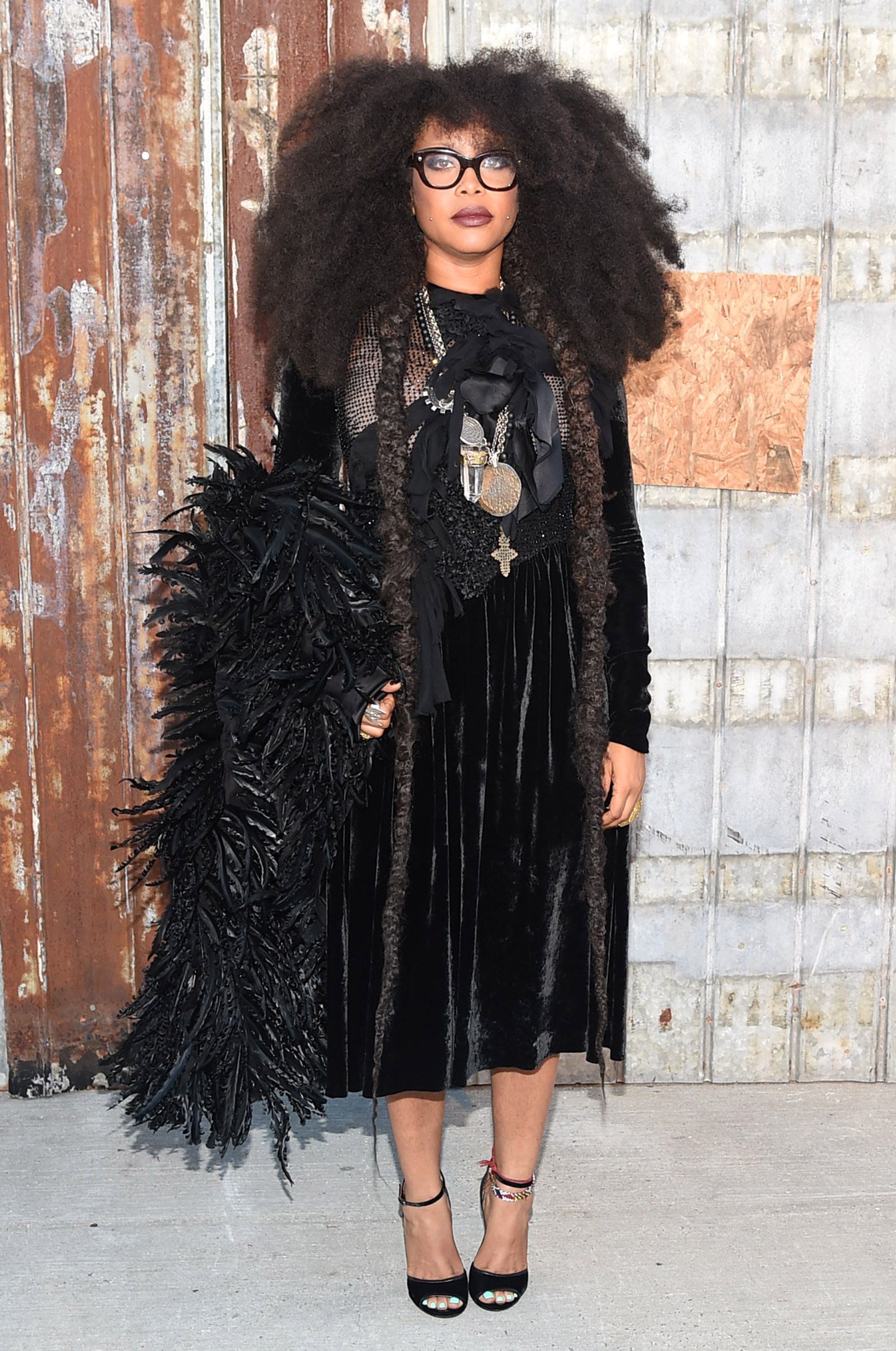 A FANCY DATE
In the second, Puma stood with her date who sat down next to her, still giving the camera an alluring look. The comment section went wild, with one follower writing:
"So beautifulll?."
Her date's ensemble was well thought out, with one delicate long earring dangling from his right ear. He complimented this with an endearing red velvet jacket and a subtle necklace. 
BLACK IS THE NEW BLACK 
Badu's beautiful daughter's black dress boasted a sweetheart neckline, pushing her glowing bust and cleavage up. It had quirky shoulder-baring sleeves falling on her upper arms. 
The idyllic grandmother chose to pass on in beauty, sitting by a window [...] graciously welcoming her death. 
It was a long gown with an elegant slit flaunting her toned left leg. It grabbed ever so lightly onto her figure, showing off her curvaceous yet slim body. 
SWEET SIXTEEN
In 2020, Puma celebrated her sixteenth birthday. Her parents were ecstatic with her father, rapper D.O.C, expressing that the world isn't prepared for what his daughter will be bringing to the table. 
Her dad may be true, with Puma carrying on her mom's legacy in the universe of tunes. She may not be making albums, but she has posted herself singing covers on TikTok where some of them went viral. 
BIRTHING NEW LIFE
While her child is following in her musical footsteps, Badu has been carving out another meaningful path of her own - becoming a Doula. Speaking about the venture, the songbird expressed: 
"Whatever is required of us, we are present—for the mother, for the father, for the family."
Badu has revealed that because the doctors weren't able to assist, she delivered her own newborn. When it comes to her own life and healing, she names love as a core player. 
With a line of strong women, Badu herself has admitted that she and her mother were also deeply influenced by her grandmother. Last year, the vocalist penned a special tribute to the late Thelma Loyce Gipson.
She called upon the grace of her family's lineage, honoring Gipson. The idyllic grandmother chose to pass on in beauty, sitting by a window, covered in flowers and crystals - graciously welcoming her death.