Erykah Badu Honors Her Late Grandmother Thelma Loyce Gipson — inside Her Heartbreaking Post
American singer and songwriter Erykah Badu paid homage to her late grandmother, Thelma Loyce Gipson, who died on September 26, in two emotional posts on her Instagram page.
Singer Erykah Badu took the time to honor her late grandma, Thelma Loyce Gipson in two heartbreaking posts on her Instagram page. In one post, she shared a picture of her and her grandma during an event, captioning it with these poetic words: 
"For my Grand Mothership we hold space.. and Mother has her Mother's face and I have her face and Daughter has my face as she watches thru lace... with grace."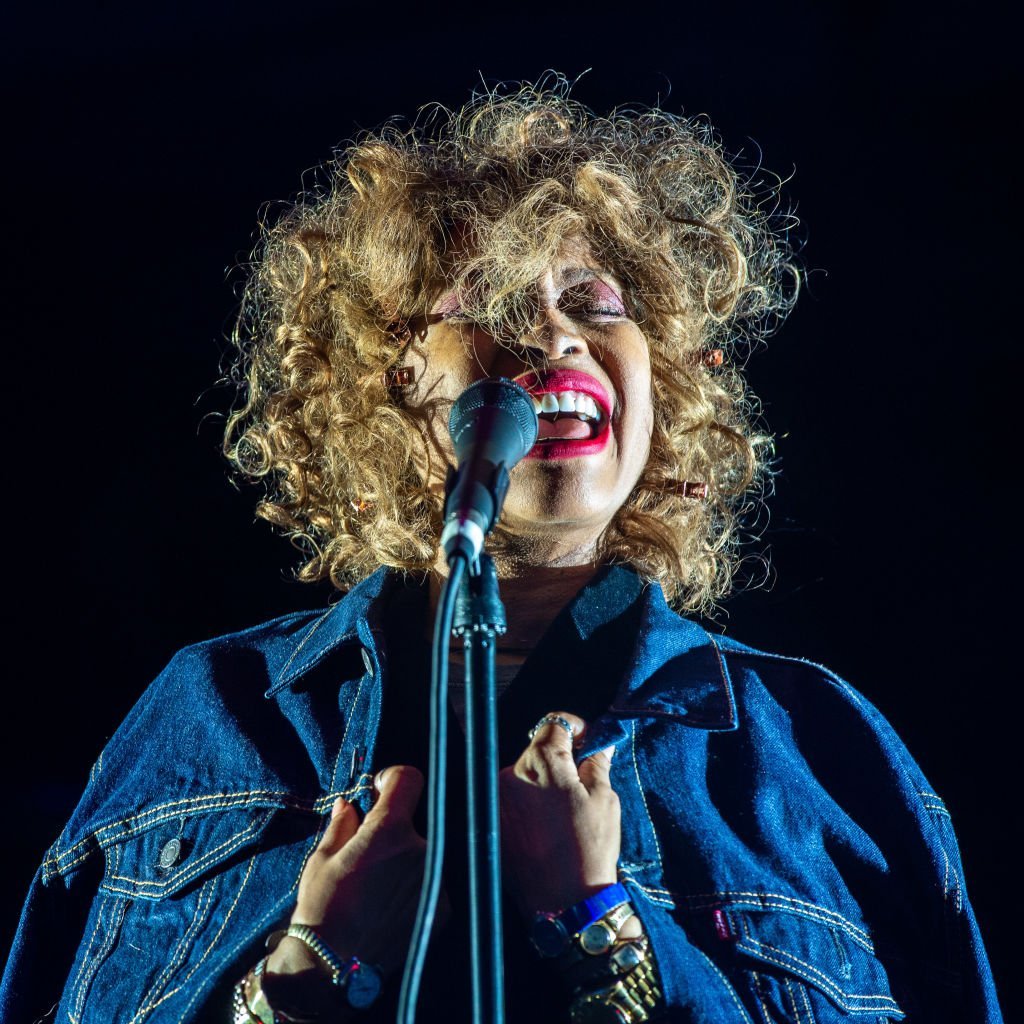 In another post, Badu shared a picture of her late grandma beaming with smiles. Gipson wore a green robe dress accessorized with unique round chains. She also wore a stylish blonde hairstyle. In the caption to the post, Badu wrote:
"THE CONTESSA. THE GRAND MOTHERSHIP 1. THE MATERNAL MITOCHONDRIA MATRIARCH .. The design that improved a design that improved a design and so on .."
Continuing with her caption, Badu said she and her mother followed in her grandma's footsteps. She described Gipson who experienced 93 autumns in her lifetime as the great tribe leader of 4 siblings, 3 children, 5 grandchildren, and 9 great-grandchildren.
Badu also said her late grandmother was always a lady and knew when to leave. Narrating her last moments with Gipson, the singer revealed she covered her body with crystals and flowers and then sat outside her window for hours waiting for her passing.
The song which was an apology to Badu and her mother rose to the top of the music charts.
Seated with Badu were her mother and her siblings. They remained together until late into the night when the smoke streamed straight up and the candle lights burned bright.
Also accompanying Badu's post was Gipson's picture from back in the days and another photo that showed the burning candles. The singer ended her emotional caption with the words:
"YOU ARE EVERYWHERE NOW. I feel you always. I am you. We Thank you. TRAVEL SAFE MAMA - Erica ❤️."
In February, Badu melted many of her followers' hearts when she shared an adorable video showing four generations of her family. The footage began with Badu's daughter facing the camera before looking back and saying, "Come on Mom."
Next came Badu, who stared at the camera before repeating her daughter's exact words. Badu's mom, Kolleen Maria Gipson, followed next and did likewise.
The last person to show was Grandma Gipson who waved at the camera without saying a word, eliciting laughter in the background. 
BADU'S MOM'S ROAD TO FAME
Badu's mom became famous in the year 2000 when her daughter's ex, Andre 3000, and his music group, OutKast, released the song, "Ms. Jackson," which was dedicated to Badu and her mother.
The song which was an apology to them rose to the top of the music charts. Andre 3000 dated Badu in the late 90s and shares a son, Seven Sirius Benjamin, with her. "Ms. Jackson" was written following their split.
Badu revealed her mom was a huge fan of the song and bought herself a "Ms. Jackson" license plate. She also had the mug, the ink pen, headband, and other souvenirs attached to the song. 
BADU DELIVERS RUE
Meanwhile, Teyana Taylor recently gave birth to her second child with her husband, Iman Shumpert. The adorable baby, Rue Rose, was birthed naturally at home.
Badu, a certified doula, acted as the welcoming committee for Baby Rue's arrival and shared a video showing her experience and celebrating Rue's natural birth. She also thanked Taylor and Shumpert for allowing her to assist with their baby's delivery.