Supermodel Heidi Klum Shares Surprising Pregnancy Secret with Her Fans on Instagram
Heidi Klum shared a shocking secret in a video she posted on Instagram in celebration of her daughter, Leni's 17th birthday. The model claims she was not alone on Victoria's Secret catwalk in 2003. 
Heidi Klum dropped a major Victoria's Secret bomb while sharing a video of her walking in the iconic brand's lingerie in 2003. The model connected the video showcasing her slim body with her 17-year-old daughter. 
Klum, 47, revealed a surprising piece of information in the video's caption, sharing that she was pregnant with her first child whilst making her way down the catwalk.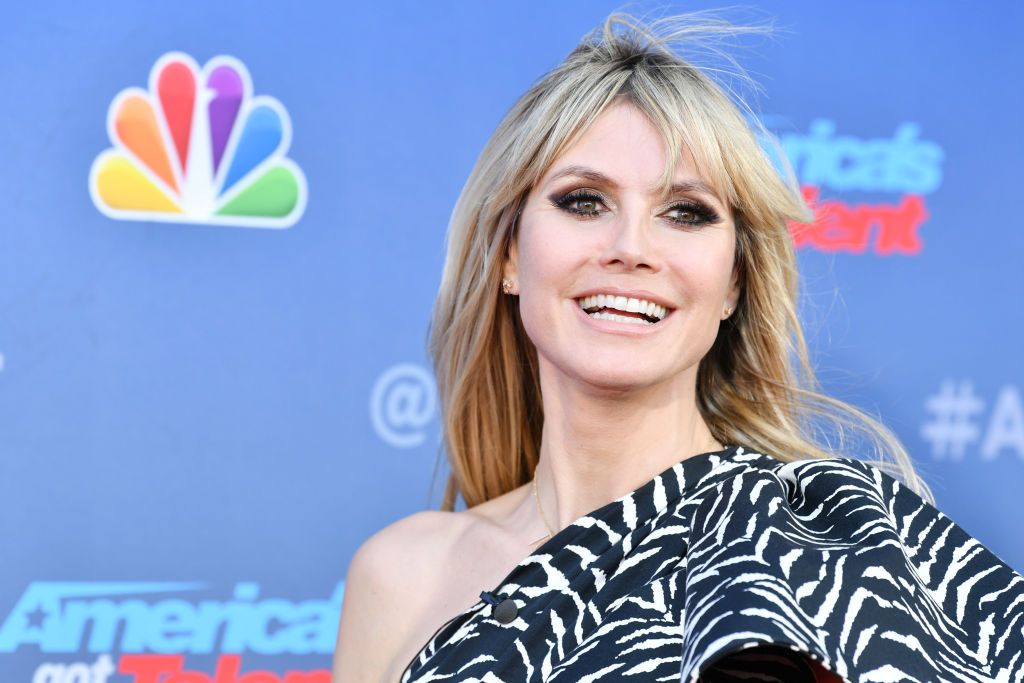 FOUR MONTHS ALONG
17 years ago, the former "Project Runway" host took to the stage in her pink lingerie littered with diamonds, but the model wasn't only carrying the Victoria's Secret Angel name but also a baby. 
Klum was four months pregnant with Leni when she strutted her stuff on the catwalk that year and thought it was a fun fact to share in a celebration of her firstborn's birthday. Klum wrote on Instagram: 
"I am not alone walking down that catwalk here. If I look close enough then I can see you bumping right along at 4 months @LeniKlum."
BIG SECRET
Klum's flat belly and fit body showed no indication that she almost halfway through with her pregnancy while she donned the 'Very Sexy' Fantasy Bra on the glittering stage. 
The "America's Got Talent" judge went on to find love with her new husband, Tom Kaulitz.
The mother of four was sure to make her social media post about her daughter's birthday as she shared a sweet message emphasizing her love to end off the caption, saying that she loved Leni even before she arrived in the world. 
BIG FAMILY
Leni was only the beginning of her German mother's dream of a big family. Klum shares her eldest daughter with Italian businessman Flavio Briotore, but he has not played an active role in his daughter's life. 
Klum went on to expand her family with the singer Seal. The two welcomed three children, namely;  Henry, 15, and 14-year-old Johan, and 11-year-old daughter Lou. Seal also legally adopted Leni. 
 DIVORCED AND REMARRIED
Klum and Seal couldn't make things work and ended up filing for divorce. The "America's Got Talent" judge went on to find love with her new husband, Tom Kaulitz. 
 The 47-year-old model has expressed how thankful she is that the new love in her life gets along with her children. She said, "I'm so happy and grateful that everyone is happy with one another."
Kaulitz is Klum's third husband following her divorce from her first husband, hairstylist Ric Pipino. They tied the knot in 1997 but called it quits by 2002. Her relationship with Seal was also not a lasting one. 
Kaulitz brings an artistic element into his wife's life because he is a guitarist for the German rock band Tokio Hotel. The model previously indicated that her husband, who is covered in tattoos, contributes to their balance at home.