Josh Duggar Will Be Released until Trial but Won't Return Home to His Wife Anna and Children
Former reality star Josh Duggar was arrested for the possession of inappropriate images of minors last month. At his recent bail hearing, the judge allowed him to be released with conditions.
According to the US Marshals Service, on April 29, 2021, Josh Duggar, 33, was arrested by Homeland Security agents. He was taken in for the possession and receiving of inappropriate images of minors.
The former television personality than had his first Zoom hearing on April 30, 2021, in the US District Court for the Western District of Arkansas. He was held in custody after pleading not guilty.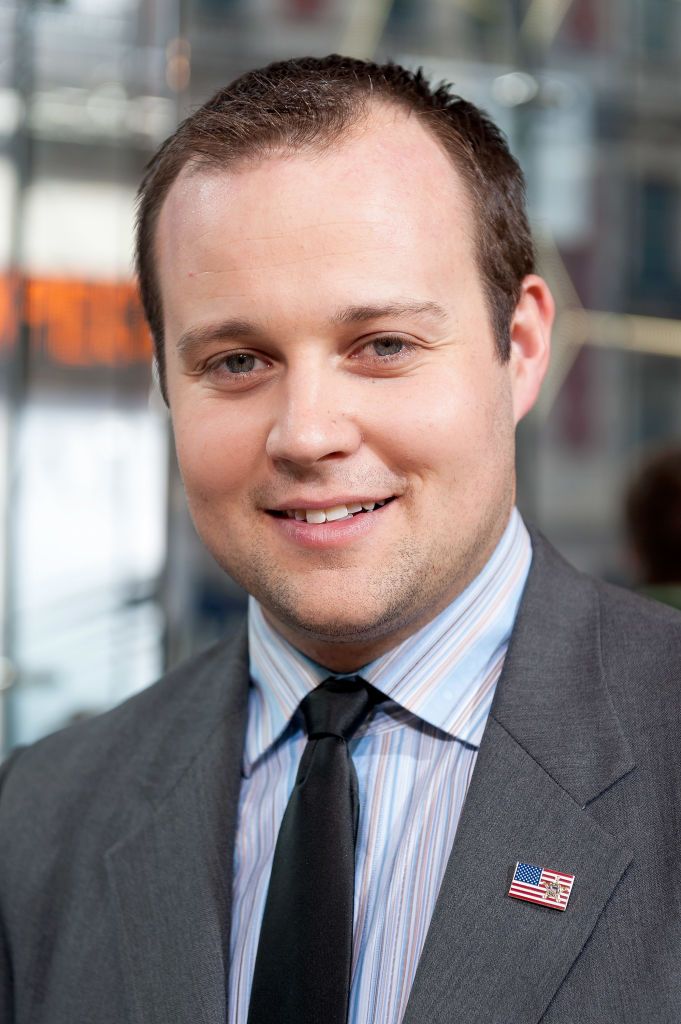 His bail hearing was set for May 5, 2021. The judge who ruled in his case said if the former "19 Kids and Counting" reality star were released, he wouldn't be allowed to live with minors.
Greg Payne, Justin Gelfand, and Travis W. Story, Josh's lawyers, said they would challenge the case in court. Federal prosecutors said Josh was facing a $250,000 fine per charge or up to 20 years in prison if convicted.
Former #19KidsAndCounting star Josh Duggar was arrested by federal agents in Arkansas on Thursday, April 29. https://t.co/hxUAMLx8fi pic.twitter.com/cF2x3FDg8N

— E! News (@enews) April 29, 2021
On Wednesday, a judge ruled that the former reality star would be released Thursday to designated third-party custodians. The couple, Maria and Lacount Reber was described as "close friends" of the Duggar family.
Josh would not be returning home to his wife, Anna Duggar, who is pregnant with their seventh child; and their six children. The Rebers would be responsible for monitoring the former star's activities.
While his case is pending, the custodians would also need to make sure he complies with court orders. The Rebers would also be expected by law to report Josh if he violates any of his court orders.
Josh's parents, Michelle and Jim Bob Duggar were allegedly the ones who asked the Rebers to take their son in. The couple is actually closer to the Duggar parents but doesn't know Josh well.
COURT ENDED: #BREAKING -- #JoshDuggar pleads NOT GUILTY to "charges" but we don't know the charges yet. The judge said Duggar must live with a 3rd party if bond is granted that "has no minors living in the home." pic.twitter.com/t5gnLHMDga

— Garrett Fergeson (@Garrett_Photo) April 30, 2021
To prepare for their custodianship, the Rebers would need to relocate their piano that their daughter used to give children lessons with. The couple would also remove their firearms from their home.
During Josh's stay, part of their responsibilities would be to ensure that he had no access to their and their daughter's phones and computers. In the past, Anna's husband had admitted to molesting his siblings.
Why does abuse keep happening in evangelical environments again, and again, and again?

Josh Duggar's arrest for downloading and possessing child sex abuse material illustrates a broader pattern rooted in evangelical theology itself.

More details here:https://t.co/DsZvDCBGTQ

— Chrissy is fully vaccinated (@C_Stroop) May 3, 2021
A 2006 police report noted that he had been investigated as a teenager for inappropriately touching five underage girls. His younger sisters Jessa, 28, and Jill, 29, eventually stepped forward as some of the victims.
The federal criminal investigation against the former TLC star began in November 2019. At the time, Homeland Security Investigations "HSI" executed a search of Josh's previous workplace.