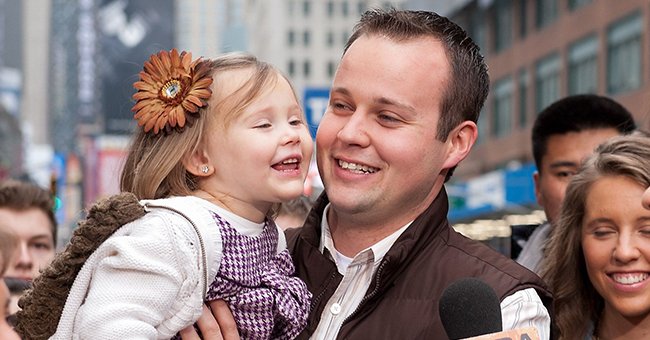 Getty Images
E! News: Josh Duggar Asks Judge to Release Him on Bail Pending Further Proceedings
Former television reality star Josh Duggar was recently arrested for the possession of inappropriate images of minors. Now the father of six is asking to be released on bail to be with his family.
The case against former "19 Kids and Counting" reality star Joshua "Josh" Duggar, 33, began in May 2019. At the time, the star was charged with possessing inappropriate images of minors.
The case appeared to have fizzled out until he was arrested again on April 29, 2021. According to the US Marshals Service, the former television personality was arrested by Homeland Security agents.
Anna and Josh Duggar pose during the 42nd annual Conservative Political Action Conference (CPAC) on February 28, 2015, in National Harbor, Maryland | Photo: Kris Connor/Getty Images
The following day he had his first hearing via Zoom in the US District Court for the Western District of Arkansas. He faces charges of one count of possession of child pornography and one receipt count.
Josh pleaded not guilty and was held in custody pending his bail hearing on May 5, 2021. According to the judge, if the former reality star is released, he wouldn't be allowed to live with minors.
His lawyers, Justin Gelfand, Greg Payne, and Travis W. Story, vowed to challenge the case in court. Federal prosecutors said if convicted, Josh could be sentenced to up to 20 years in prison or a $250,000 fine per charge.
Prosecutors said the Northwest Arkansas Internet Crimes Against Children Task Force and Homeland Security were leading the investigation. The former star has received public support from his parents.
According to court documents obtained by E! News, a day ahead of his bail hearing, Josh's attorneys requested their client to be released on bail under a "combination of conditions," and adding:
"Duggar is requesting that this court permit him to return home to his immediate family during the pendency of this case."
The documents also noted that the star's wife, Anna Duggar, was pregnant with their seventh child and at home with their six children. A week before Josh's arrest, he announced his wife's 7th pregnancy.
Josh Duggar isn't the only celebrity we know who's been arrested before.
Anna has allegedly chosen to keep "standing by" her husband amid the federal charge, as per The Sun. However, fans have taken to Twitter advising her to leave him and protect their children.
The judge will decide the former TLC star's fate on Wednesday. July 1, 2021, was the date set for a pretrial hearing, while the actual trial was scheduled to start a few days later, on July 6.
Josh isn't the only celebrity we know who's been arrested before. In December 2020, former "Survivor" contestant Jonny Fairplay was arrested with his mother, Patsy Hall, for larceny for stealing from his grandmother.
Please fill in your e-mail so we can share with you our top stories!