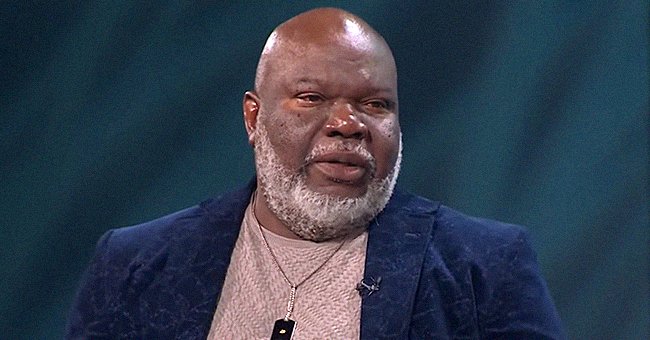 youtube.com/Official Steven Furtick
TD Jakes' Wife Serita Dons a Gray Dress Matched with a Green and Blue Blazer in a Photo
A woman of faith, devoted wife, actress, author, and style-centered entrepreneur T.D Jakes's multi-gifted goddess Serita knows a thing or two - or three - about how to be fashion-forward.
Taking to the stage, bishop T.D Jake's wife Serita Jakes stood powerfully, her clothes complementing her impenetrable composure. She wore a gray dress that matched her green and blue blazer in a picture.
Serita sparkled with strength as her glittering jacket and mask clashed together in glimmering vigor. Her jacket was nostalgic of the sea covered in multi-shades of blue, silver, and green.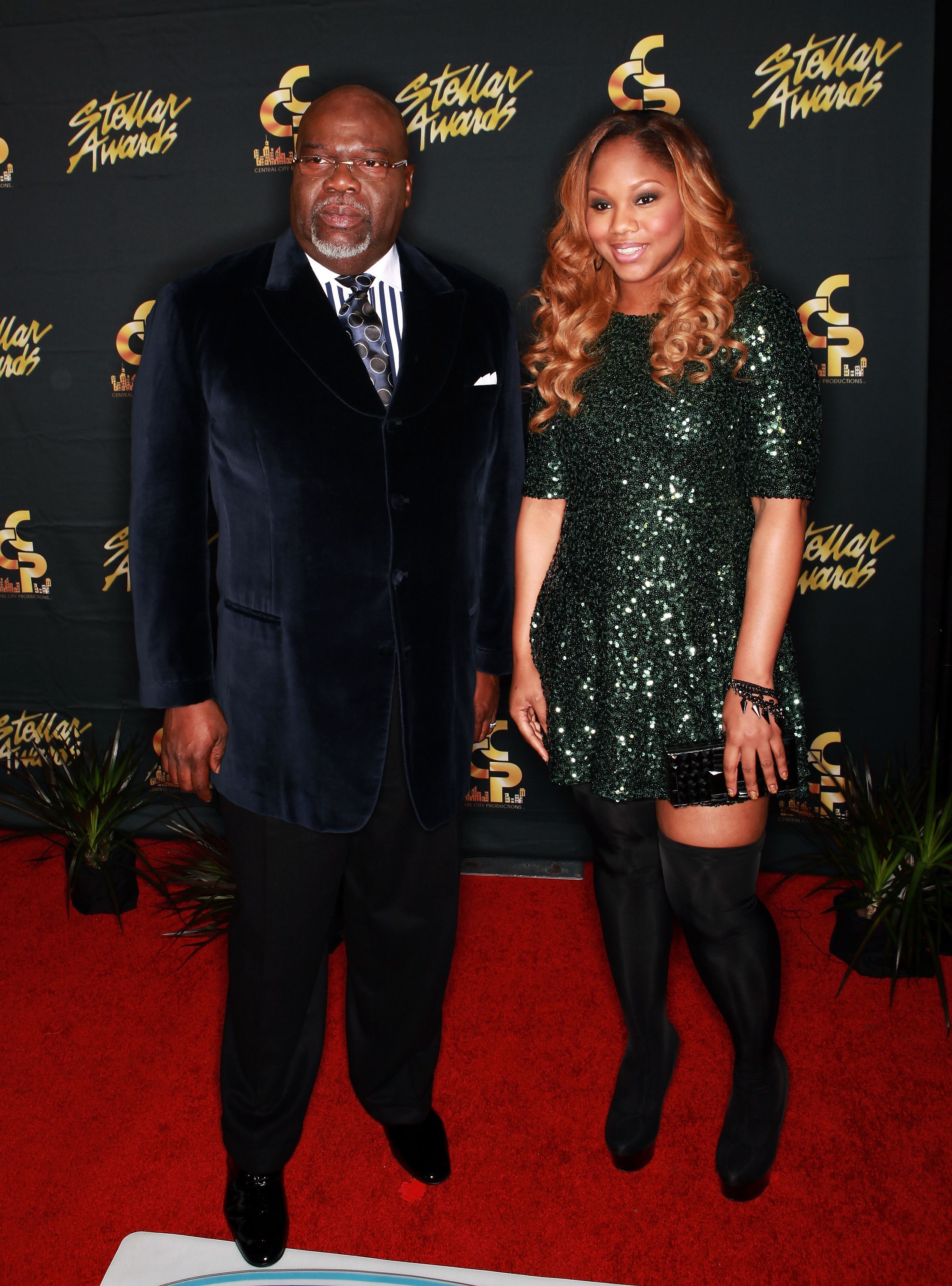 T.D. Jakes and his daughter at the Annual Stellar Awards on January 19, 2013 in Nashville. | Photo: Getty Images
Her silver mask matched her plain grey dress, which toned down the intensity of her twinkling ensemble. On the side of the photo, the faith-filled woman wrote:
"You don't have to be in the pulpit to be a mouthpiece for God."
She penned, asking those who were reading to push past their fears and follow their calling. She affirmed that if one were to do so, they would find greatness.
Serita wore silver-rimmed glasses along with matching jewelry that matched her mask. Looking out into the crowd, she looked determined to convey her alluring message.
The multi-passionate Serita has launched her own lifestyle brand.
Fans and followers flocked to her post, not only to witness her outfit but to read her message. They took to the comment section, affirming how beautiful her words are.
Serita continues to dress to impress. This year, the bishop's wife made a bold fashion statement by sporting a pink sweater along with a denim skirt.
She shared the look via a clip on Instagram. Greeting her fans and followers, she announced that there would be an upcoming presentation concerning a "resurrection message."
The multi-passionate Serita has launched her own lifestyle brand. She has done so to help others create spaces for themselves that feel full of serenity, creating a full sensory experience.
Serita Jakes Home is an inspired line, providing all forms of sacred accessories. The idea was rooted in her habit of providing her husband with little trinkets that remind him of home when he went on ministry travels.
Behind every powerful woman is a powerful man, and in 2019 T.D Jakes had been standing right beside Serita's side for thirty-seven years. The bishop took to Instagram, thanking God and writing:
"I am grateful that God blessed me so immensely when He gave me you! May our love grow stronger and burn brighter to the end of time."
Their journey hasn't always been easy when they experienced a devastating car accident after half a year of being married. Serita was severely injured, but her husband looked after her every step of the way.
Please fill in your e-mail so we can share with you our top stories!