Demi Moore Reacts to the News of Her Daughter Tallulah's Engagement
Hollywood actress and film producer Demi Moore reacted to her youngest daughter Tallulah Willis's surprising engagement revelation with a sweet post on her Instagram page.
Amazing mother and multi-talented movie star Demi Moore shared heartwarming photos on her Instagram page in celebration of her daughter's engagement to her long term boyfriend, Dillon Buss.
In the first snapshot, the happy mother flaunted her joy, rocking a black top and a pair of dark shades with her hair styled in a center part while she had a big smile on, standing in the middle of the couple as they both dropped kisses on her cheeks.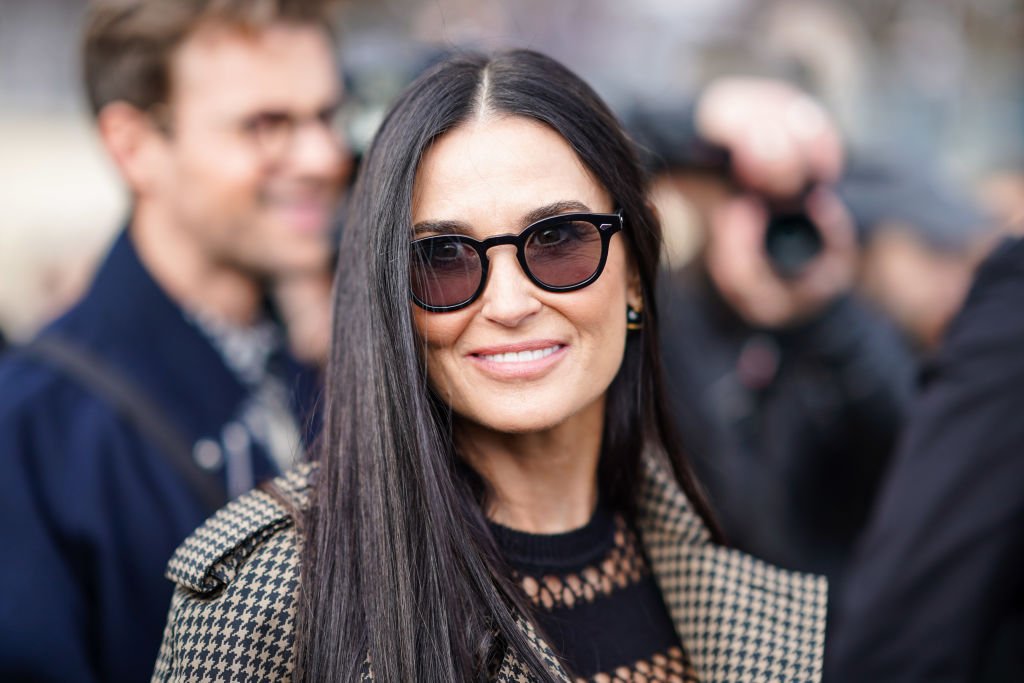 She shared another photo collage that featured the love birds in different happy scenes. One of which the 27-year-old Tallulah Willis showed off her diamond-studded engagement ring as Buss beamed behind her. 
Many fans filled her comment section with heart-stirring words as they made their well-wishes known. The 58-year-old movie star heartily captioned the post:
"Congrats to my baby girl and my adorable beloved on their engagement! Happy day for the whole family," 
Moore posted the day after her daughter revealed that her beloved partner and budding filmmaker had popped the big question with a snapshot that showed her saying yes to Buss as he knelt on one knee.
Rumer, Tallulah's sister, couldn't get over the charming couple's display of affection as she also took to social media to share a picture of the adorable couple, while she announced her immense love and excitement for the two.
Tallulah's family can't seem to get over the excitement of her engagement news as Scout Willis also congratulated the couple welcoming Buss into the family. Emma Heming Willis Bruce's new wife also shared several red heart emojis.
On the other hand, Buss expressed his joy, saying he can finally call his beloved girlfriend Tallulah, 27, his fiancee, while also calling her his best friend as he showed his love with several photos on Instagram.
Moore, 58, who shares her three girls Rumer,32, Scout,29, and her last daughter Tallulah, 27, with ex-husband Bruce, explained that it was a blessing to share some time with her ex-husband and his new family.
Bruce had gone to spend some time with them during the quarantine before his current wife, and their kids later joined them after the kids were done with their school. The family sure enjoyed spending some quality time together.