Us Weekly: Queen Elizabeth Wished Her Great-Grandson Archie a Happy 2nd Birthday via Zoom
Meghan Markle and Prince Harry's firstborn, Archie, celebrated his second birthday, and his great-grandmother was sure to send him a special birthday message. 
An ocean may separate Queen Elizabeth and Archie, but that isn't stopping the monarch from joining in on her great-grandson's second birthday celebrations. 
Not only did the 95-year-old reigning royal send Archie a special birthday card and a present, but she also had a virtual meet-up with the toddler to wish him a very happy birthday.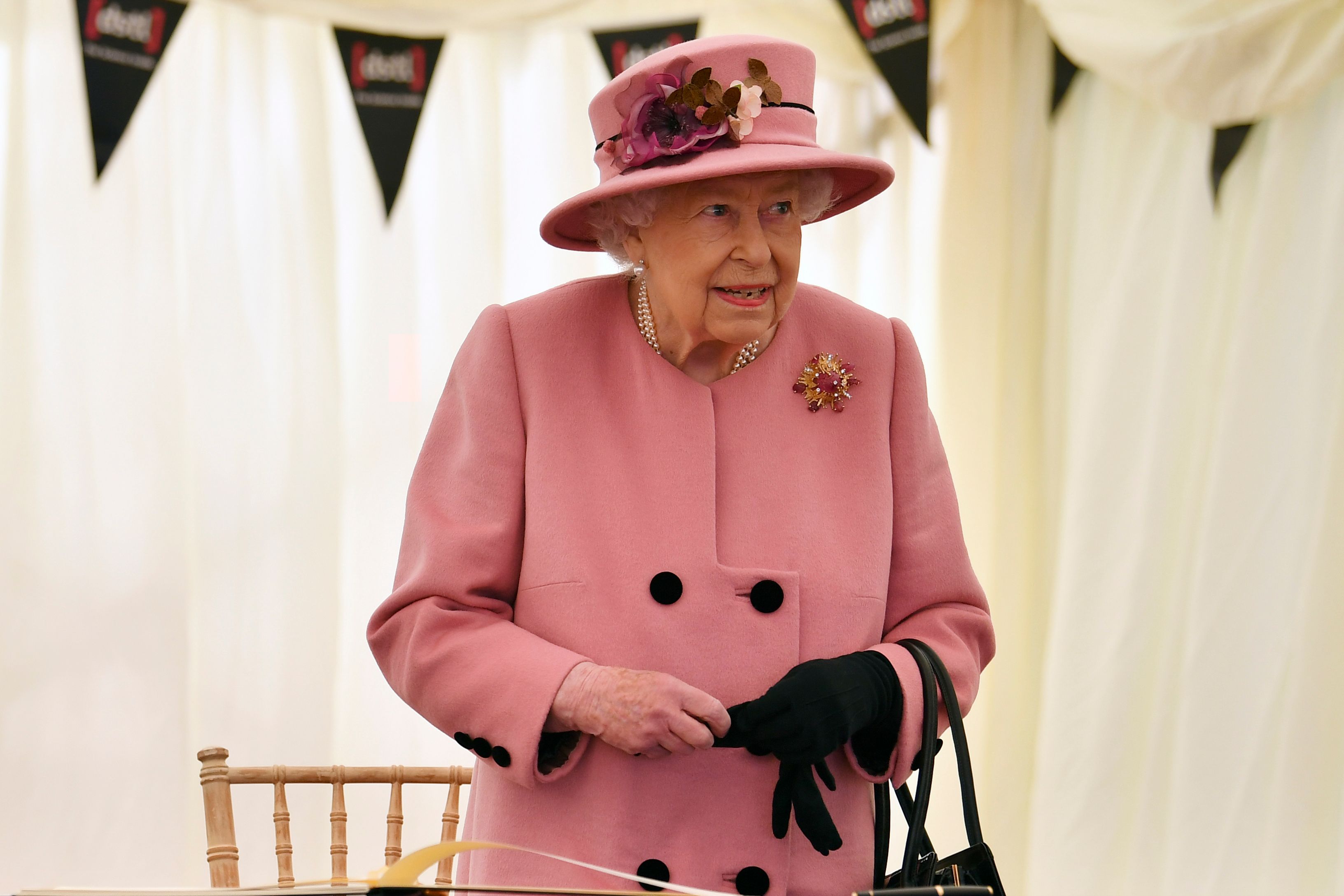 BIRTHDAY CELEBRATIONS
An inside source revealed what Queen Elizabeth was planning on doing in celebration of Archie's second successful trip around the sun, saying: 
"Elizabeth II is planning to wish Archie a happy birthday via Zoom and she has sent him a present and card. Seeing her great-grandson's face always brightens up her day!"
 The Queen was also sure to send her congratulations to Prince Harry's son on Instagram. She posted a photo from Archie's debut as a newborn baby, lying in the arms of his mother, Meghan Markle. 
VACCINES FOR PRESENTS
Archie's parents didn't write up a list of presents that their two-year-old would for his birthday but rather took to their foundation, Archewell's website, to ask the public for donations in celebration of their son's big day. 
The pictures show the toddler facing with his back toward the camera holding up a bundle of balloons.
The Duke and Duchess of Sussex aim to use the money raised to get their hands on more COVID-19 vaccinations, which will be given to those most vulnerable across various destinations. 
FORMER GIFTS
Although the world is gifting Archie money to buy vaccines for the public, Queen Elizabeth most likely gave him a gift more suited to his needs. For Christmas, the royal sent her great-grandson a waffle maker, a surprisingly practical gift. 
During his interview with James Corden, Prince Harry shared that Queen Elizabeth asked the parents what Archie needed, and Markle replied that a waffle maker would come in handy. Prince Harry said: 
"My grandmother asked us what Archie wanted for Christmas and Meg said a waffle maker. She sent us a waffle maker for Archie."
ROYAL BIRTHDAY
Following suit, many royal family members also took to their Instagram accounts to wish the Sussex's son a happy birthday. Prince Charles and Camilla, Duchess of Cornwall, shared a sweet message for their grandson. 
Archie's uncle and aunt also shared in the birthday cheer. Prince William and Kate Middleton shared a family portrait on the Instagram page with a special message for their nephew. 
Happy 2nd birthday, Archie Harrison Mountbatten-Windsor! 💜 pic.twitter.com/yw20uP9WI7

— Smooth Radio (@SmoothRadio) May 6, 2021
The Duke and Duchess of Sussex took the celebration of their firstborn's second birthday as the appropriate occasion to share a new snap of Archie. They shared the pictures on the Archewell website. 
The pictures show the toddler facing his back toward the camera, holding up a bundle of balloons. Archie was dressed in an adorable pair of jeans matched with a sweater.