T.I.'s Wife Tiny Harris Shares a Rare TBT Video of Xscape's Audition
T.I.'s wife, Tiny Harris, wowed her fans with a rare throwback video clip of Xscape's audition filmed when they were just teenagers. The R'n'B group, formed in 1992, is set to battle against SWV on "Verzuz" this weekend.
Tiny Harris, the wife of American rapper and actor Clifford "T.I." Harris is no stranger to the music industry. The singer-songwriter has been in the spotlight ever since she was a teenager, performing with the popular 90s R'n'B group Xscape.
On Thursday, May 6, Harris took fans down memory lane with a rare throwback video clip of herself and her group members, Kandi Buruss, LaTocha Scott, Tamika Scott, and another member, during an audition.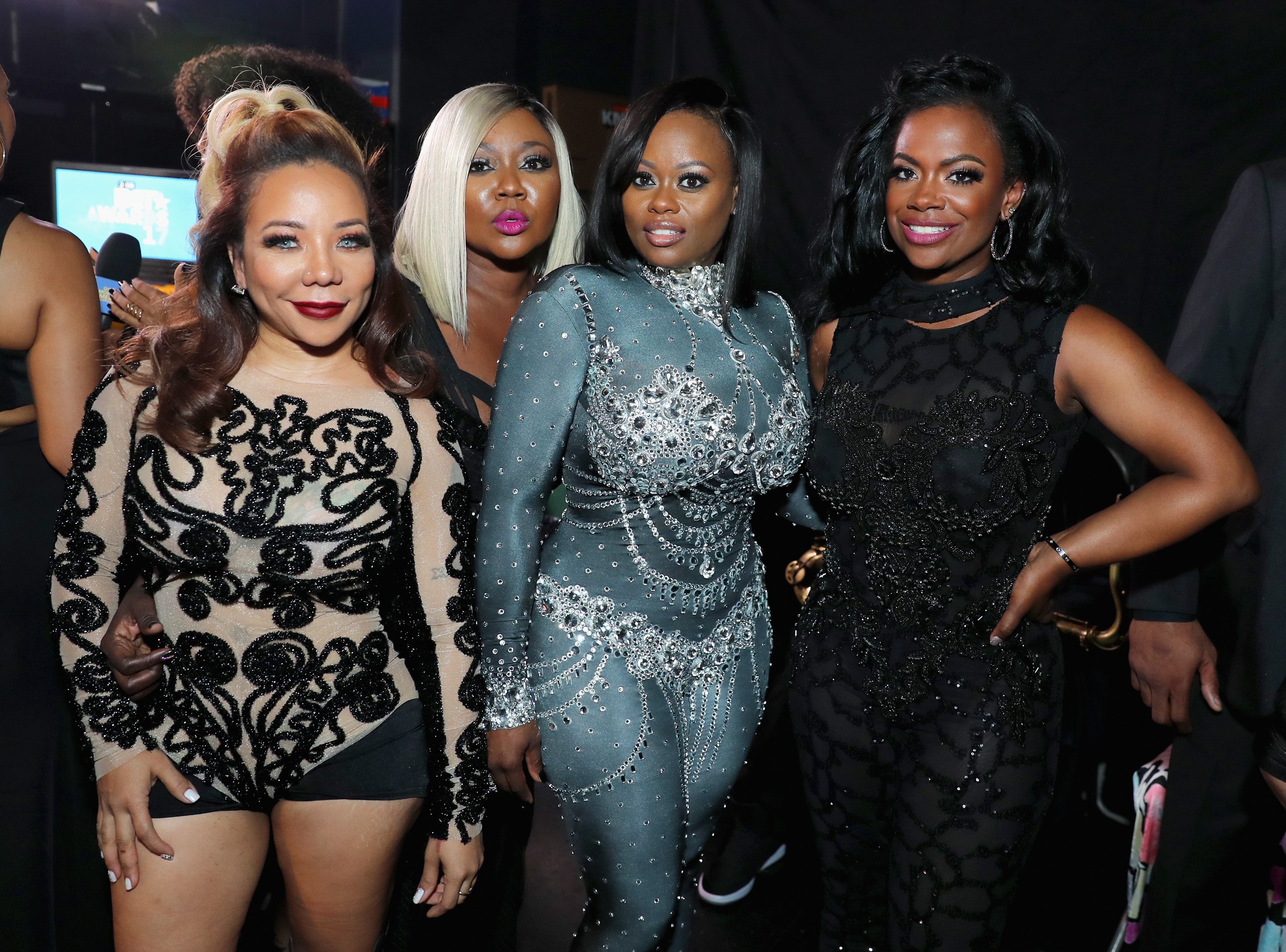 The video clip was date-stamped December 1991, the year before Harris and her bandmates formally created the group. All five members were in their teens, aging between 15 years and 18 years old. The clip was captioned:
"Taking u back to the beginning. We looked & sounded a mess but if u can't appreciate where u came frm it's hard to see how much you've accomplished."
The video starts with Harris, Burruss, LaTocha, Tamika, and the fifth member, dressed in typical 90s fashion while reciting their names and ages before introducing themselves as Xscape in unison.
After the introduction, the five girls get into formation, with the tallest standing in the back, and begin belting out their audition song with confidence. Even though the girls were just teenagers, the strength in their voices could be easily heard.
[Xscape] disbanded in 2000 because the women couldn't get along which resulted in physical altercations between members.
Fans were impressed by the video and quickly took to the comments section to express their sentiments, picking up on the differences and similarities between the group members then and now.
One fan wrote, "y'all sounded AMAZING! Gave me that church chill," while another commented, "Y'all Definitely Didn't Sound a Mess But The Glow Up Though." Fellow singer Sevyn Streeter added, "This is everything."
The video received well over one thousand comments, proving how much of an impact Xscape had on different generations over the years. Indeed the girls were extremely talented, and their stage presence made them a force to be reckoned with.
Unfortunately, talent and passion for music were not enough to keep the group together. They disbanded in 2000 because the women couldn't get along, which resulted in physical altercations between members.
Over a decade after disbanding, Harris and her then-former bandmates attempted a reunion, but Burruss declined to join the group. The other three members continued without the "The Real Housewives of Atlanta" star and formed XSCAP3.
However, all four of the original group members did come together in 2017 to star in "Xscape Still Kickin It," which followed the ladies as they prepared to grace the stage together for the first in nearly 20 years.