Tia Mowry's Brother Tahj & Son Cree Show Their Matching Smiles While Posing in Caps in a New Selfie
TV star Tia Mowry's brother, Tahj Mowry, and her little son, Cree, presented hearty smiles in a new selfie shared on social media as they showed off their family genes. 
Tia Mowry's son, Cree, and her grown brother, Tahj Mowry, wore similar big smiles as they enjoyed family moments in each other's company while letting fans know they were buddies.
The post shared to Cree's Instagram page spoke of the sweet affection they shared for each other as they posed for an up-close selfie. Cree rocked a cool street style in an all-white outfit.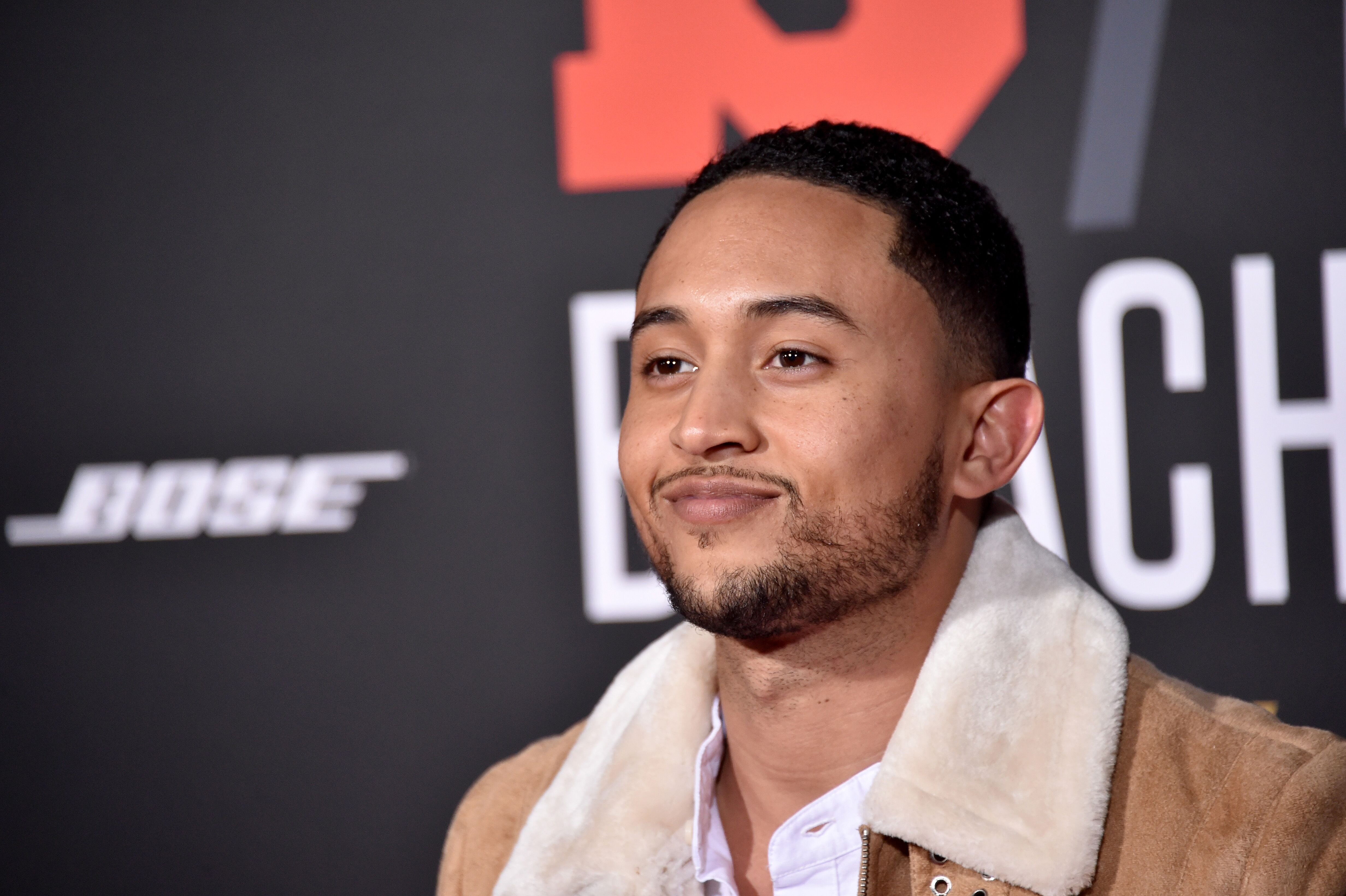 His soft glam included a white shirt, matching bucket hat, and a gold chain to give him the "big boy" look. His star uncle opted for a dark green T-shirt and blue baseball cap.
Cree wholesomely expressed his feelings in his caption as he let fans know he loved his uncle. Tahj joined in the comment section returning the favor and Tia was not left out writing, "@tahj_mowry you make this family smile." 
It is no doubt that Tahj and his nephew share a lovely unique relationship, and now that Cree is hitting his pre-teen years, he might glean some top-notch knowledge from his superstar uncle.
This brings to mind Tahj's old acts when he wowed TV lovers with his "Smart Guy" role. His TV intelligence extended to real life, and at a young age, his parents knew he was special. 
Tia and Tamera were able to keep in touch through virtual means, and it was well-cherished.
Tahj and his older twin sisters, Tia and Tamera, grew up in a military-based setting because of their parents who were both in the military service. However, it did not take long for the Mowry adults to realize their kids had talents. 
Being the youngest, Tahj watched his big sisters, eight years old at the time, take part in beauty pageants before landing TV roles. He was not far behind either, as the youngster would often act scenes from TV to his parents. 
Before long, he started bagging ad contracts. He once recalled getting many McDonald's ad gigs that they stopped him so other kids could get a chance. He moved on from there and became a favorite on "Smart Guy."
These days, Tahj is an uncle to four adorable youngsters through his older sisters. As of last week, his little niece, Cairo, marked her third birthday, and it was nothing short of adorable.
Her star mom, Tia, took to Instagram sharing a soul-stirring message. Tia mentioned how long it took her to have Cairo while adding that she was glad she tried for a second baby. 
When it comes to the Mowrys, fame and fortune are no match for the love of family. The COVID-19 pandemic put a damper on family gatherings. However, Tia and Tamera were able to keep in touch through virtual means, and it was well cherished.