Cash Warren and Jessica Alba Are Kindred Spirits — Inside Their Fantastic-Five Family
Jessica Alba and Cash Warren have been married for over a decade and share three children. He once admitted their wedding was not what his wife deserved.
Although Cash Warren, the son of actor Michael Warren, is not as famous as his A-lister wife, he has been working hard as a producer in the entertainment industry since the mid-2000s.
Just like many other celebrity couples, Warren and Alba met working. Their love story begins in 2004 on the set of "Fantastic Four." Alba was one of the main stars and Warren was a director's assistant.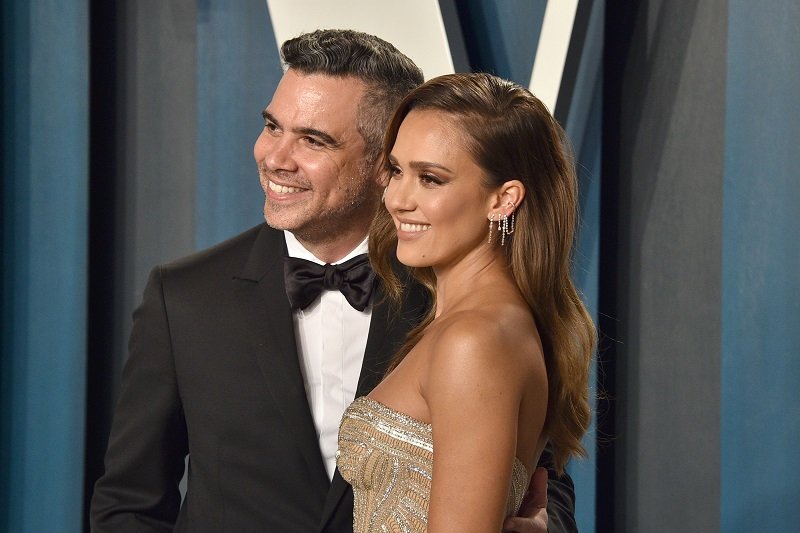 ALBA AND WARREN'S RELATIONSHIP
The couple started dating shortly after but kept their relationship away from the spotlight for years until December 2007 when they announced Alba was expecting a child, their first.
Later that same month, publicist Brad Cafarelli confirmed that Alba and Warren were engaged. On May 19, 2008, they eloped and eventually held a party at their Beverly Hills home for close friends and family members.
It is important to point out that neither Cash Warren nor Jessica Alba thought they would tie the knot. They both used to believe marriage was not important and felt outdated.
They changed their minds when Alba was nine months pregnant. Warren explained he and his partner were lying in bed doing nothing when they simply got up, got dressed, and drove to the courthouse.
Jessica Alba's husband admitted that it was not the "dream wedding" Alba deserved, labeling it as "laughably awkward." He confessed that, apart from marrying with no friends or family around, they stood under an arch of dusty plastic flowers.
After leaving the courthouse giggling and holding hands, he opened the car's door for Alba, and he called her "Mrs. Warren" for the first time. Now, they have one of the most successful marriages in Hollywood.
SECRETS TO THEIR ROMANCE
For Alba, support is one of the keys to her and Warren's lasting relationship. The couple, who welcomed daughters Honor in June 2008 and Haven in August 2011, and son Hayes in December 2017, always have each other's backs.
The actress once confessed that when she doubts herself, Warren tells her he believes in her and that she can do whatever she's facing at the time.
The producer's friends allegedly claimed their marriage was going through a rough patch.
Cash Warren's wife added she didn't know what she'd do without him and admitted it was nice to have someone who listened to her. It definitely helps that Warren is excellent with their kids. Alba said:
"He wants to watch sports on the weekend, and so he [says to the girls], 'You can paint my nails if you let me watch the sports.'"
For the couple, who also believe it's crucial having a date night "once in a while" to maintain their romance, things have not always been easy.
In November 2009, Warren went out with friends without his wife and reportedly hooked up with Lindsay Lohan. Alba denied the allegations, but the producer's friends allegedly claimed their marriage was going through a rough patch.
KINDRED SPIRITS
They managed to work things through, fortunately, and in March this year, the actress revealed Warren "instantly felt like family" when they met for the first time. She went as far as to described themselves as "kindred spirits."
Alba, a co-founder of the Honest Company, said she and her family use TikTok to keep themselves entertained during the quarantine even though Warren hates it.
Apart from that, Jessica Alba's kids have been busy as she taught them how to prepare coffee. She admitted, though, that she needed a mom vacation away from her family after spending so much time together during quarantine.
Cash Warren and the rest of the family know it as Alba told them she wanted to take a break with her friend Kelly Sawyer. Nobody can judge them, especially because they've been together for over a decade.