Jessica Alba and Her 3 Children Wear Matching Floral Ensembles on Easter — See the Sweet Photos
Jessica Alba shared a beautiful picture where she and her three children made the most of their Easter celebrations in matching floral outfits.
Jessica Alba seems to have a seemingly unending love for fashion. She constantly feeds the public with dazzling images of herself and her family.
This she did on Monday when she took to Instagram to share beautiful images of herself, her husband, Cash Warren, and three kids dressed in floral patterned outfits. The beautiful family all had something in common; they looked dashing in their brown hair.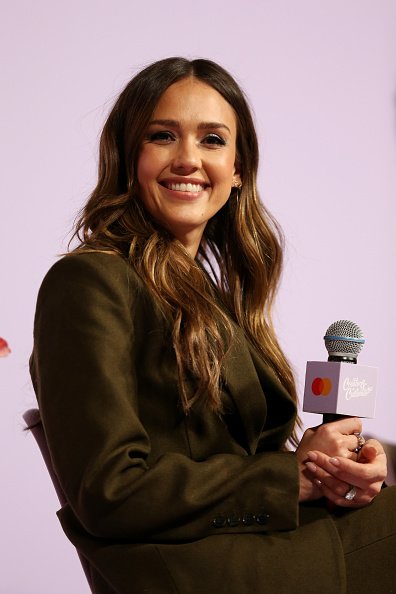 They beautifully posed on green grass in the brightness of the day, smiling graciously at the camera. The actress shared her felicitations as she joined in the celebration of Easter. She captioned the post:
"Happy Easter Fam."
The fans and public shared in the family's joy as comments poured in. The family was highly complimented, with many fans tagging them as a beautiful family.
The Easter spirit seemed to be high as the mother of three also shared beautiful clips she made on TikTok of her kids decorating Easter eggs.
 Alba mentioned that using the TikTok app to make video clips was a good way of having fun with her daughters; her husband, Cash, is not a fan of the video-sharing app.  
She further narrated how she was frequently hospitalized as a child.
Although things seemed perfect for the actress now, with her happy family and blossoming career, she did have a challenging childhood. Alba had to undergo five surgeries before she was 11.
In a reported interview, the mother of three said that it was difficult to be happy without good health. She further narrated how she was frequently hospitalized as a child.
Having a difficult childhood and coming from a family with illnesses was a huge source of inspiration for Alba, who sacrificed her career to impact the world.
The actress was bent on helping individuals by finding products that would keep them health conscious. Her view about life changed when she had her first child, Honor, in 2008.
It dawned on her that she had more responsibilities and thus needed to stay healthy and health-conscious to take good care of her daughter.
Alba adds to the list of actors and actresses who have had to quit their acting careers to focus on themselves. The likes of Cameron Diaz, Rick Moranis `and a host of others are not exempted. 
However, Alba is living a fulfilled life and is happy with her decision as she has more time to concentrate on her family now, and this is seen in the easter celebration post she shared with her millions of fans.