Bride-To-Be Found a Ghost Wedding Dress That Possessed Her House [Story of the Day]
Today's #storyoftheday is about a bride-to-be who found the perfect wedding dress. But there was one problem -- it was haunted.
Amy, 28 years old, was never one to believe in ghost stories or superstitions. She was raised with the idea that ghosts are simply a figment of the imagination, and it never really scared her.
However, her perception of the supernatural changed a few months before getting married after her house felt inhabited by the unknown. Here's how Amy was faced with the unexplainable.
AMY AND LEON
Amy met the man she would later call her fiance at the age of 14. They were high school sweethearts and grew up together. When the pair entered college in different universities, everything changed.
Although in the same state, Amy and Leon were not able to sustain their relationship and eventually broke up. They both dated people but never had serious relationships. More than that, they remained in contact and would catch up every now and then.
Shortly after graduating, Amy and Leon found their way back into each other's arms. Leon asked his first love to marry him, and of course, she agreed. During his proposal, Leon said:
"Even college couldn't keep us apart. Now that it's over let's never have a reason to break up."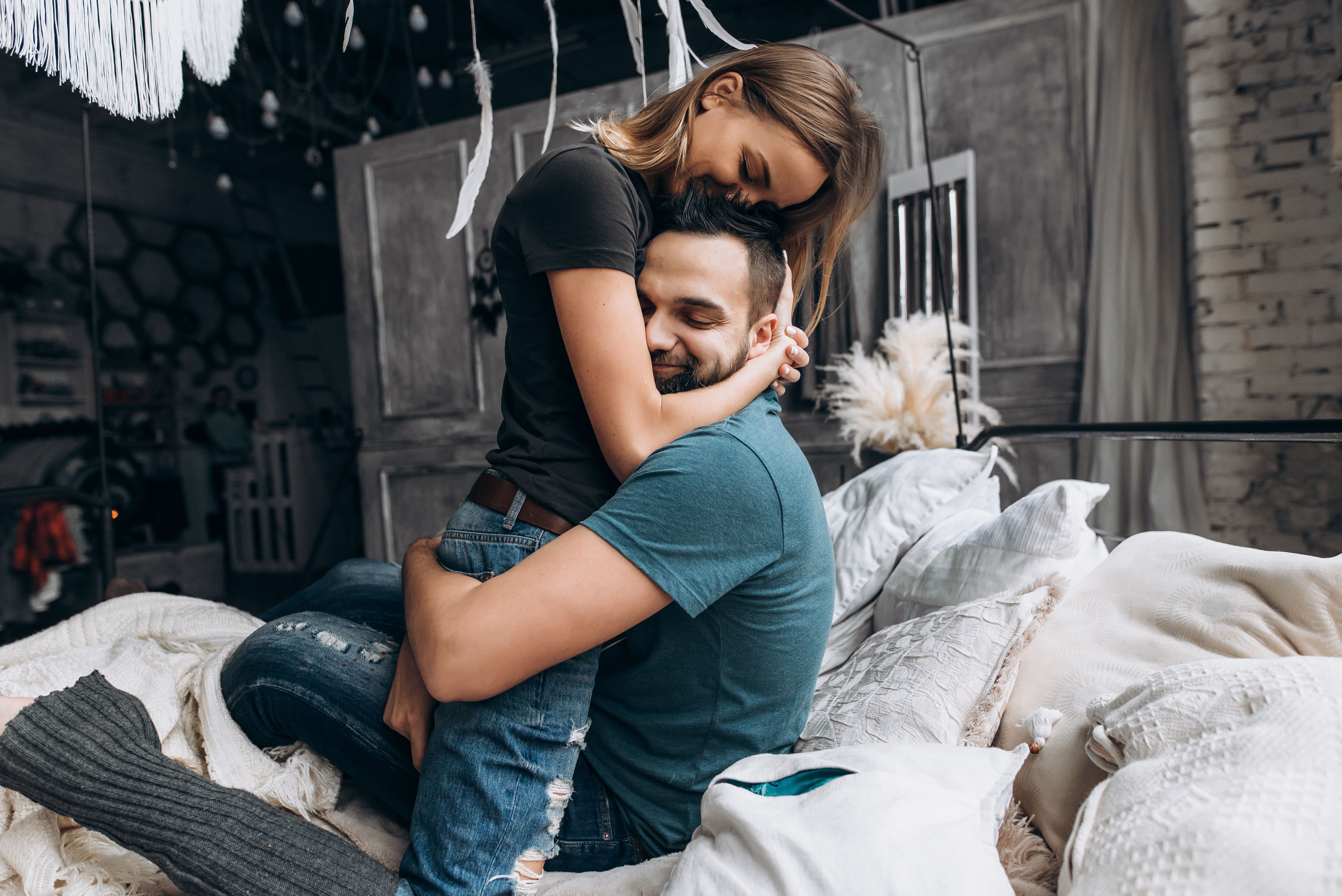 PLANNING THE WEDDING
The couple wanted a small but beautiful wedding with all their family and closest friends. Preparing wasn't as difficult since they knew exactly what they wanted on the most important day of their lives.
There were six months left until the wedding, and everything was set. However, Amy still had no wedding dress as she could not find the perfect one. While stressing over the perfect gown, Leo had an idea to go on a drive to nowhere. 
"Babe, why don't we go on a long drive with no destination to keep your mind off things? Come on, it will be fun," he said. Amy immediately agreed, and so their little adventure on the road began.
She drove to Leo's parents' house right then and there, running away from the supernatural.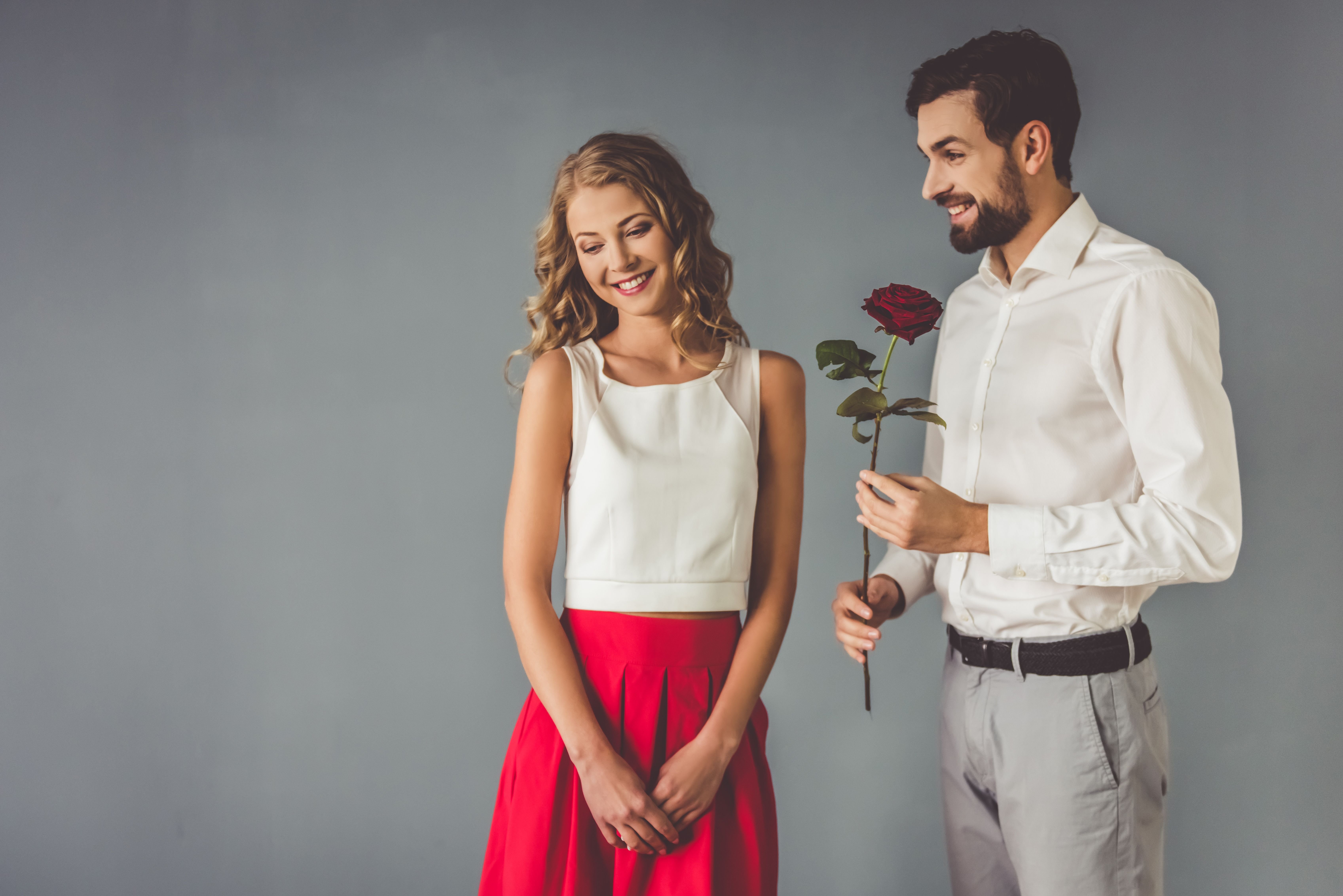 GHOST TOWN
While far from the city, the couple stumbled upon an old village that seemed to be abandoned. However, one home seemed to have someone residing as the gate was left open, and a table in front had a pile of vintage pieces.
The pair walked around for a while and were quite creeped out by the atmosphere. When they passed by the house, Amy saw the pile of vintage clothing and discovered a gorgeous wedding dress inside.
She instantly fell in love with its intricate details, pearl beads, and delicate lace. While digging through the pile, she also found the long train that the dress was paired with. Immediately, Amy knew this was the perfect dress for her.
Amy and Leo tried to call the owner to no avail. Since the gate was open, they decided to enter the estate and look for the residents to bargain for the dress. However, after entering the grounds, they found no one.
EERIE EXPERIENCES
Leo tried opening the front doors but found that it was both locked and dusty. After looking through the windows, they noticed that the house was empty and looked abandoned for some time.
Thinking that the pile of clothing was intentionally left for anyone to claim, Amy took the wedding dress and believed it was a sign. "I'm just going to have the dress altered a bit so it can perfectly fit me," she told her fiance.
As soon as Amy took the dress home, things began to change. First, her cat would hide inside closets, under the bed, or anywhere where it wouldn't be seen, whereas, usually, her pet is playful and always out and about.
By the second week, Amy and Leo's house began smelling like a dead rat. They tried looking from the source but could not find anything. To make things worse, flies started entering their house for no apparent reason.
THINGS GET WORSE
As days passed, the situation got worse. Amy noticed that her cabinets would open and close on their own, and things would move on their own. One morning, she woke up with all her drawers open as if someone had gone through her clothing.
Amy was undoubtedly scared but believed that she probably opened it the evening before and forgot. As things worsened, Leon decided to stay in Amy's house to keep her at peace, but things did not change.
Leon suggested that the dress may have brought a bad spirit since Amy did not know the previous owner. Meanwhile, Amy believed otherwise and that it was only a coincidence that things happened when the dress came.
One evening, while doing her skincare routine, the mirror began to fog a little as if someone breathed on it. Refusing to pay attention to it, she continued to fix her face. However, it happened again.
THE HAUNTED DRESS
It came to the point that the couple had Amy's house and the dress blessed by a priest, but things did not change. Leon stayed with Amy for two more weeks but needed to go to his parents' home for one night to check on his mom.
Amy bravely slept along that evening and woke up the next day with a few scratches on her arms. She immediately wanted to tell her fiance what happened, but she noticed that the camera app had been used last as soon as she opened her phone.
After going to the photos, Amy screamed and ran out of her house in tears. She found a photo of herself sleeping on the bed that evening. It gave her goosebumps just thinking about who could have possibly taken her photo while asleep.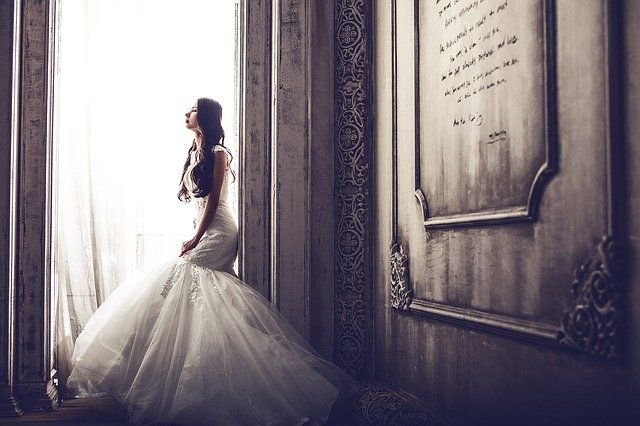 She drove to Leo's parents' house right then and there, running away from the supernatural. After getting settled in the home, Leo went to his wife while holding a white piece of clothing and asked, "Babe, why did you bring the wedding dress?" Amy began trembling -- she didn't bring the dress.
Any resemblance to actual events or locales or persons, living or dead, is entirely coincidental in this fiction story.
Did you like this scary love story? For another eerie and mysterious story, read about the door hidden in the school's floor and why students are scared of it.