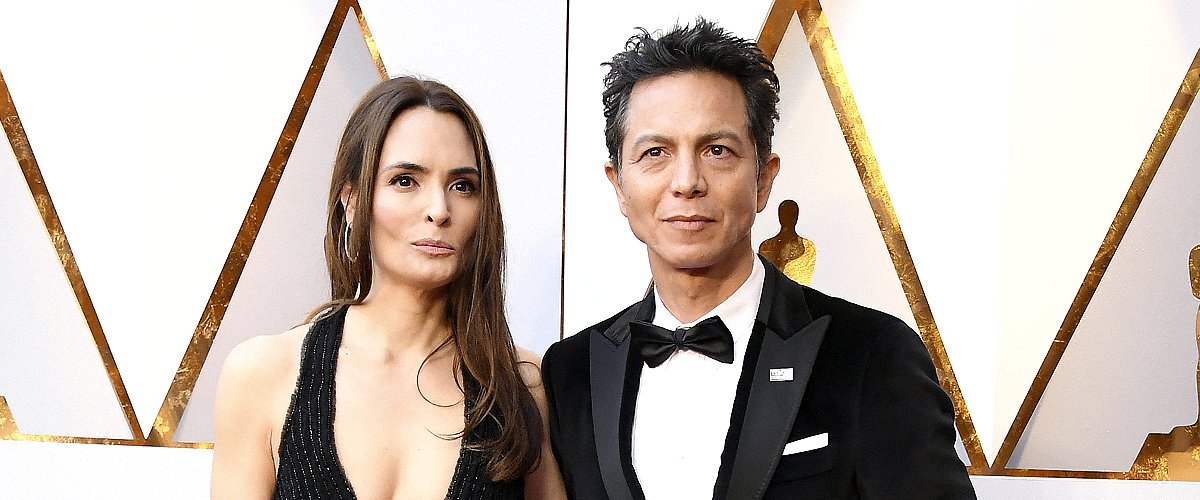 Getty Images
Talisa Soto Is Known for Playing a Bond Girl and Kitana — Meet Benjamin Bratt's Beloved Wife
Benjamin Pratt has been married to Talisa Soto since 2002. Find out more about his beautiful wife who once starred in the James Bond movie "License to Kill."
Benjamin Bratt is an actor known for his role in television shows like "Law & Order" and "Private Practice." He has also starred in movies like "Clear and Present Danger" and "The River Wild."
He left "Law & Order" in 1999, a decision he said was hard to make. His last episode on the show aired on May 26, 1999. On May 10, 1999, he was named one of People's "50 Most Beautiful."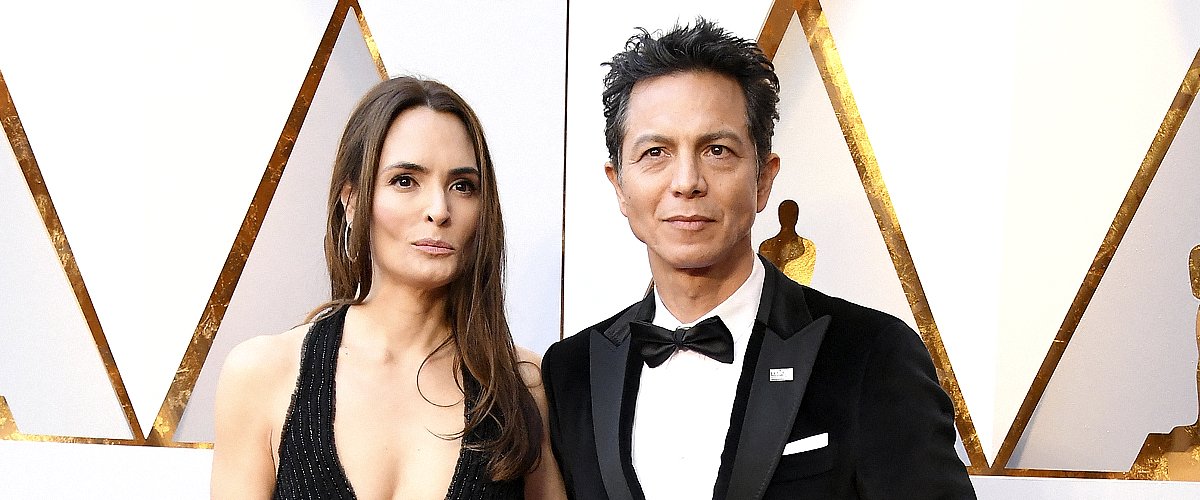 Talisa Soto and Benjamin Bratt arrive for the 90th Annual Academy Awards on March 4, 2018, in Hollywood, California | Photo: Getty Images
Bratt is married to Talisa Soto and shares two children with her. Get to know more about Soto, a former model and actress famous for starring as a Bond girl in a James Bond movie.
Soto was born in Brooklyn, New York, on March 27, 1967. She is the youngest of four children born to her parents who moved to the US from Puerto Rico. They resided in Northampton, Massachusetts, where they raised their kids.
Soto began a career in modeling when she was fifteen years old. Her mom escorted her into New York's prestigious Click Model agency where she announced she wanted a summer holiday job.
Weeks after, she found herself in Paris doing magazine cover shoots and a layout for Vogue which Bruce Weber shot. Following that experience, she returned to Northampton after the summer to continue with her education.
Soto continued modeling on occasion until her high school graduation. She later appeared in Vogue's American and British covers, Mademoiselle, British Elle, Self, and Glamour magazines.
She also worked on advertising campaigns for Cartier, Calvin Klein, Revlon, Salvatore Ferragamo, Versace, and many more.
Soto starred in her first music video when she appeared in Madonna's song "Each Time You Break My Heart" alongside her then-boyfriend Nick Kamen.
Kamen and Soto were often used as models by Ray Pietri, the deceased fashion stylist famous for creating the 1980s London "Buffalo Boy" look.
After returning to America in 1988, Soto ventured into acting. She auditioned for the role of India in the film "Spike of Bensonhurst," which she landed. She also starred as Lupe Lamora in the James Bond movie "License to Kill," her second film.
In a 1989 chat with the New Sunday Times, Soto opened up on her modeling career, which she described as a positive experience. She also spoke about her switch to acting and how it compared with modeling, saying:
"Having been photographed for years doesn't really help. The film camera is very different. There's acting and movement."
She further said that with modeling, all she had to do was make the clothes she wore look good. However, with acting, she had to perform and react.
Soto has starred in multiple roles since her starring role in "License to Kill," including her impressive performance as Kitana in the 1995 "Mortal Kombat" movie. To get into shape for the movie, she had to do martial arts.
In a 2002 chat with the New York Post, Soto was asked if she still did martial arts like she did when she played MK Kitana in "Mortal Kombat."
She replied: "I wish I kept that up. I would love to find a good teacher and continue. It was wonderful because not only do you get in amazing shape, but you're capable of looking after yourself, God forbid."
During the interview, the actress was also asked what she does for fun. She told them she loves to hang out with her friends and family. The beautiful actress also said she enjoys getting a bottle of wine and cheese with her sister, catching up, and going to the movies.
The Talisa Soto "Mortal Kombat" and Talisa Soto James Bond movies are not Soto's only significant movies. She also starred in the widely acclaimed 2001 film "Piñero," along with her future husband, Benjamin Bratt, who she married a year later.
BENJAMIN BRATT AND TALISA SOTO
On April 13, 2002, Soto added the title "Benjamin Bratt's wife" to her list of accolades after tying the knot with the actor in a very discreet ceremony in his hometown in San Francisco.
In 2008, Bratt opened up about the challenges associated with raising a child like Sophia and likened it to being in a tunnel of darkness
The couple's wedding came less than a year after Bratt's highly publicized split with famous Hollywood actress Julia Roberts, who he dated for nearly four years.
After marrying Soto, Bratt said he was glad he split from Roberts, explaining that it was necessary to go through what he went through with her to understand clearly and ultimately enjoy his love with Soto.
In a chat with People on the eighth anniversary of his marriage with Soto, Bratt said eight years of marriage felt like six months because they are so aligned.
Bratt and Soto are parents to two adorable kids. They have a daughter, Sophia Rosalinda, who they welcomed on December 6, 2002, and a son, Mateo Bravery, born on October 3, 2005.
After announcing they were expecting a second child, Bratt shared his thoughts on parenthood, saying that besides the difficulty of having a two-and-a-half-year-old (referring to his daughter), it had been difficult.
Bratt and Soto are great parents to their children and experienced challenges following Sophia's birth. The now-18-year-old suffered a brain injury during her birth, resulting in her having physical disabilities.
In 2008, Bratt opened up about the challenges associated with raising a child like Sophia and likened it to being in a tunnel of darkness for the first few years of her life as he and Soto did not know what to do.
However, they educated themselves about her condition and assembled the best team of therapists they could. Those efforts paid off and Sophia showed significant progress and started to learn and understand things better.
Mateo's arrival also helped her as he encouraged and pushed her along, helping to get her ready to attend school. On Soto's Instagram bio, she put up a Maya Angelou quote that read:
"My mission in life is not merely to survive, but to thrive; and to do so with some passion, some compassion, some humor, and some style."
The way she has lived her life through the years and the way she and Bratt have brought up their kids show she lives by that same principle. Hopefully, they will have more beautiful experiences to share with each other and their adorable kids.
Please fill in your e-mail so we can share with you our top stories!