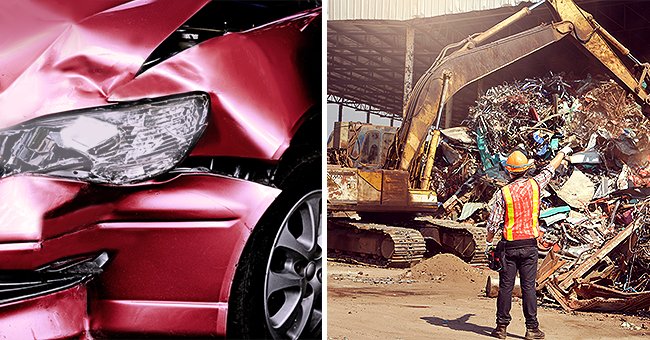 Jealous Man Smashes His Successful Friend's Ferrari, Finds Out the Car Was a Gift for Him [Story of the Day]
A man's suspicious mind leads him to commit a terrible crime instead of cashing in on a huge multi-million dollar lottery win.
John Colburn was a miserable man, but he just wasn't the type of man anyone could ever have imagined committing a crime. Not that he was a nice friendly man, not at all, he was just small and snivelly and not very impressive.
He had had a brief moment of glory in high school when he had been the star of the track team, State champion, and his personal best had surpassed the current US record for the 10,000-metre run.
Small, nondescript John Colburn had been on the fast track to become an Olympic hopeful, but just as he was about to savor the sweet taste of achievement and endless possibilities it was all dashed away from him.
John and his best friend -- and only friend -- Harry Jarfal had been out to celebrate their promising futures in time-honored fashion by drinking as many beers as their 18-year-old bodies could handle.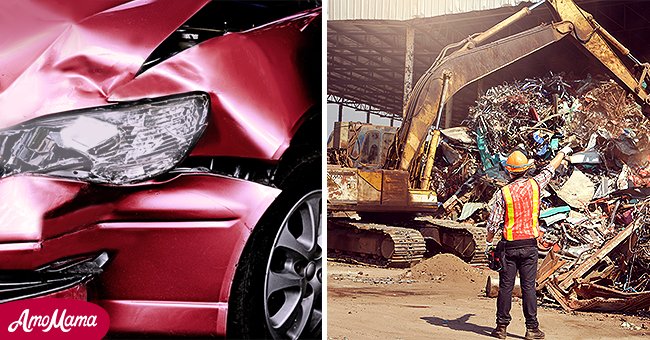 Working with the car crusher | Shutterstock
Harry was the school's star quarterback, a much more glamorous creature than the track star, and he could also handle his drink better, so it seemed logical that he should be the one to drive them home.
It was a disastrous mistake. The two young men were driving back just as dawn was breaking. Harry fell asleep behind the wheel, swerved into a tree by the side of the road, and ruined both their futures.
John's left tibia was shattered and required extensive surgery and physiotherapy. He had to learn to walk again and running in the Olympics, he was told, was no longer in his future.
As for Harry, he went head-first through the windshield and suffered mild brain damage that weakened his eye-hand coordination, and slowed his reflexes considerably. Ole Miss dropped their offer of a football scholarship.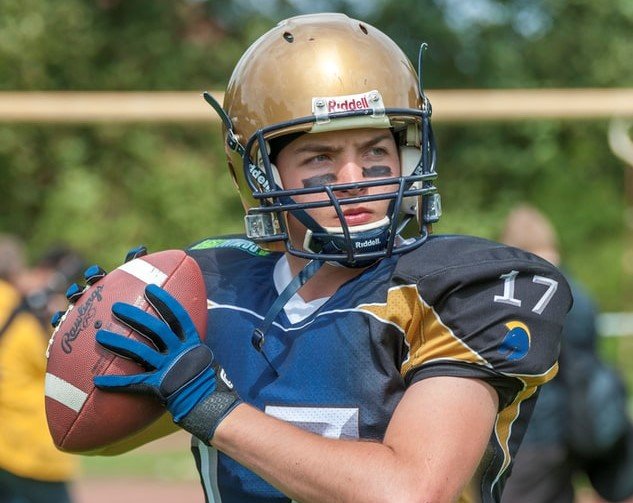 The quarterback | Source: Unsplash
John's future which had seemed wide open and limitless before suddenly narrowed down to a small life in the same small tired town he and his father, and his father before him had grown up in.
The door of the cage trapping him in a small, mediocre life clanged shut. He wasn't running away from this, he wasn't ever going to run again, John thought, and all because Harry couldn't stay awake.
A small seed of resentment against his friend was planted, but John buried it deep, ignoring the fact that the deeper he buried his anger, the more fertile soil he was providing for its growth.
The two young men finished high school, still as close as ever, and watched their friends leave for bigger and better things. Harry was hired by a local car dealership and became a reasonable salesman thanks to his wide smile and good looks.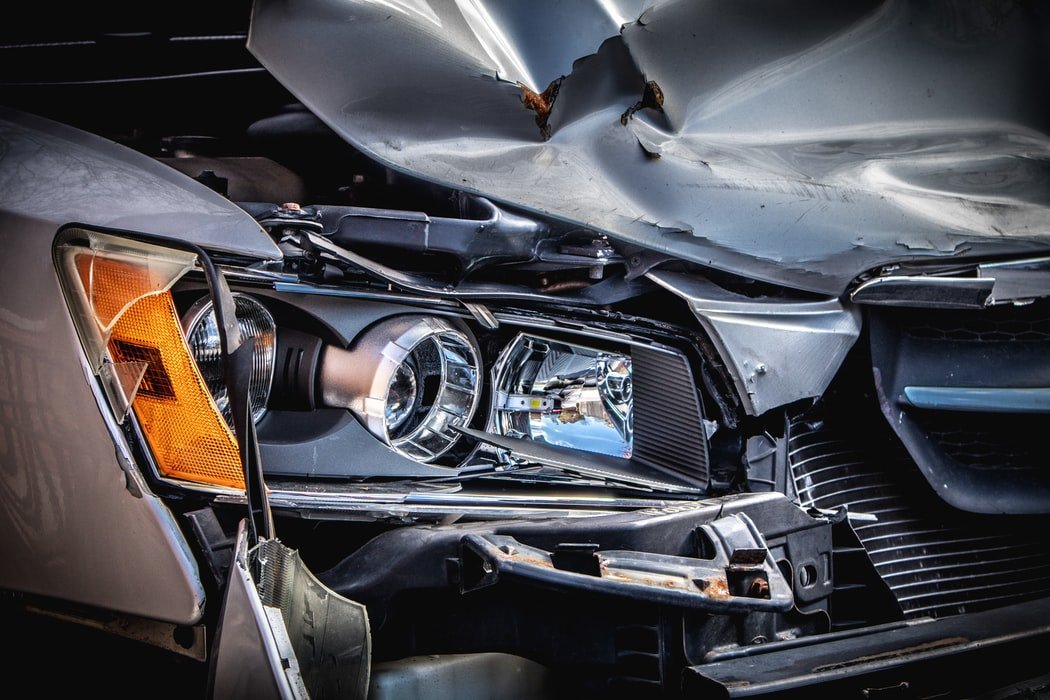 The accident | Source: Unsplash
John went to work with his father at the town dump and worked his way up to operating the car crusher. There was something profoundly satisfactory about watching the derelict cars being ground down, to hearing the shriek of metal and it crumpled.
John liked that part of his life. Things settled down, the two friends still played pool every Friday night and hung out drinking beers every Saturday, and that was how they met Diane Gullian.
Diane was pretty, giggly, and had the kind of full figure women think are too "fat" and men adore. One Saturday night John and Harry walked into Big Bill's Bar and there she was behind the counter.
John was attracted by her laugh, the way she tossed back her bottle-blond ringlets and always had a sassy answer for the men who crowded the bar, ordering drinks, flirting with her.
All his life John had fantasized about that sleek Italian mean machine, and here was Harry, tooling around in one.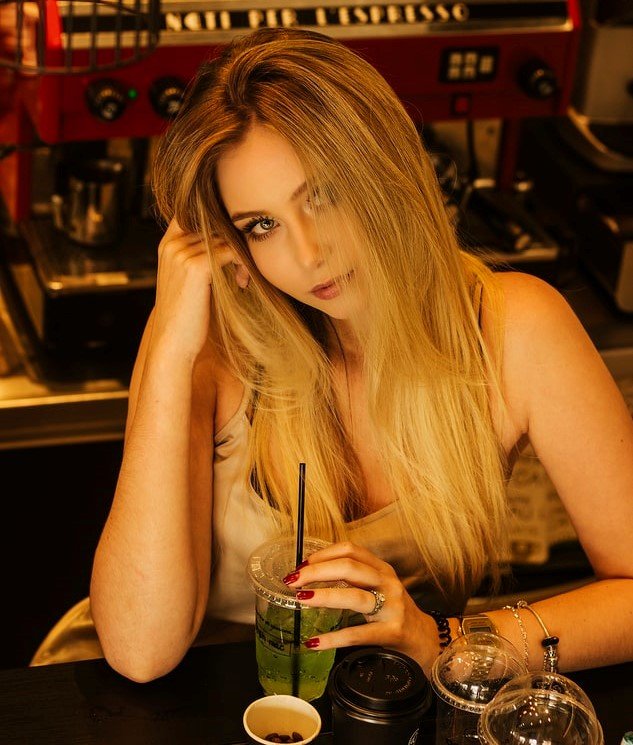 The pretty bartender | Source: Unsplash
John knew he was no Casanova, but he was ok. His problem wasn't his looks, it was his personality. He was so diffident that people didn't notice he had one. In fact, they didn't much notice him at all.
Harry was there, of course, and of course, he flirted with Diane, just like he flirted with every other woman at the bar. At around 11, Harry gave up on Diane and focused on a dark-eyed charmer who'd been hitting on him all night.
Harry left with the brunette, and John stayed behind for one last drink. It was their pattern. Harry left with a girl, and John was left behind. Things had quietened down considerably by then, and John was left almost alone with Diane.
To his surprise she started talking to him, asking him about himself, and ended up asking him for a lift home. John was more than happy to oblige, and as a reward, Diane kissed him.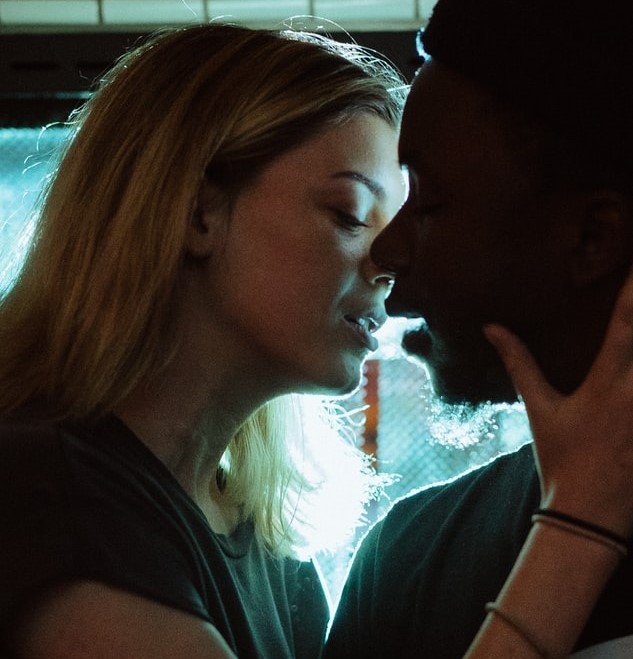 The one kiss | Source: Unsplash
John built himself an entire fantasy life on that one kiss. He would court Diane, show her he could make her happy, marry her and build a family. In his mind, Diane's gilded curls acquired the same alluring gleam as Olympic Gold.
Of course, it turned out badly. The next week John had to go to Nashville with his father, and Harry was the one who drove Diane home. And Harry didn't settle for just one kiss.
John was devastated when his friend started dating the woman of his dreams, and on the day he stood beside Harry as he vowed to be faithful to Diane for the rest of his life, another bitter seed was planted.
John told himself he was better off and started dating the cheerful and not-too-bright Emma. Emma was sweet, kind, and pretty -- just not as pretty as Diane -- and Harry ended up being John's best man.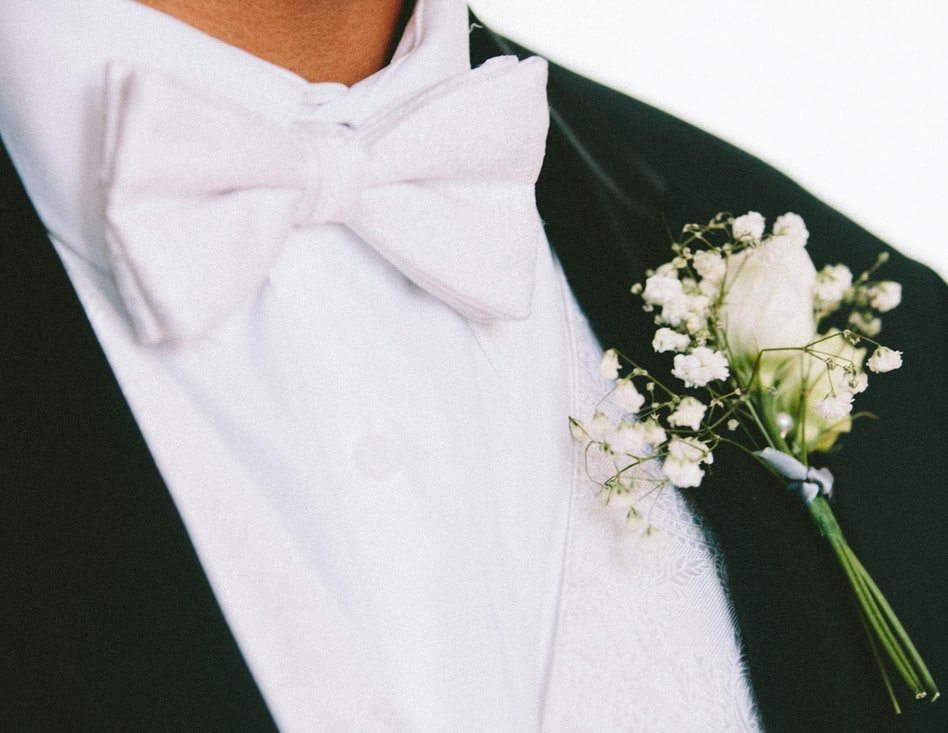 The best man and not the groom | Source: Unsplash
Emma and John settled into a quiet life, while Harry and Diane's passionate relationship imploded spectacularly over his roving eye. After the divorce, it was natural that John should invite his lonely friend home.
Harry was a regular at Sunday lunches. He would come accompanied by different girls, all pretty, all loud, and wearing very low necklines. That was John's life. The dump, home to Emma, a beer with Harry on Sunday afternoons.
It wasn't a bad life after all -- as long as he didn't remember all that he'd lost, all that Harry had taken from him. But John only ever remembered that in in the quiet of the night, in his darkest dreams.
But something happened that woke those dark seeds of rage slumbering deep in John's soul. His boss asked him to run an errand into town, and as he was passing the diner he caught a glimpse of a woman who looked a lot like Emma.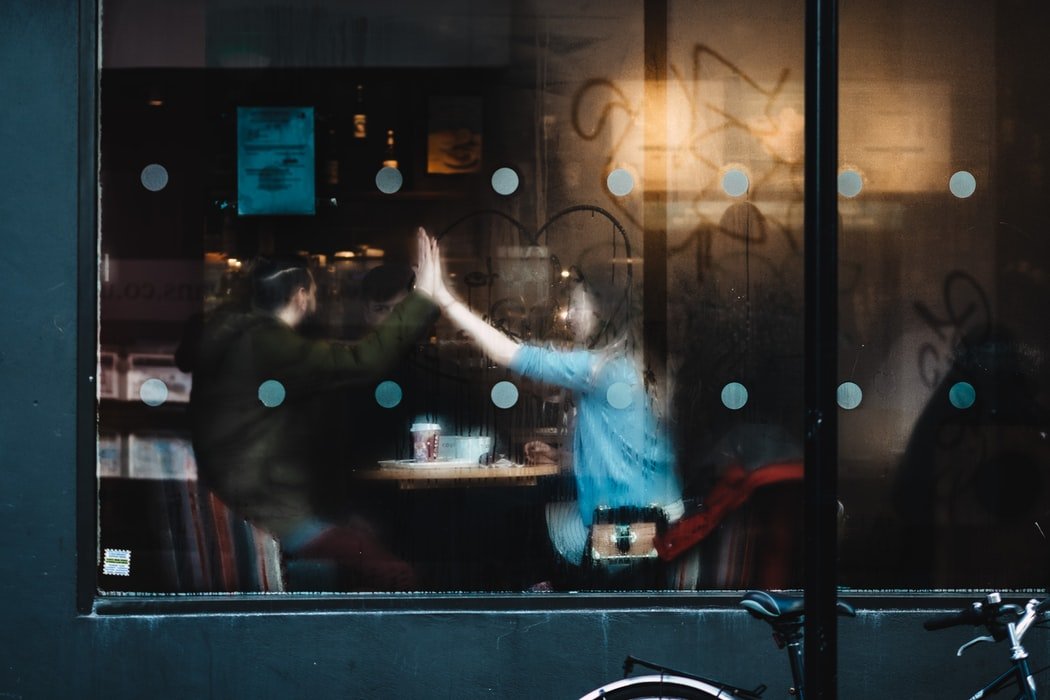 The unexpected meeting | Source: Unsplash
He drove around the block one more time. There she was! Emma was sitting with Harry, smiling and laughing happily, reaching out, slipping something into his breast pocket, patting his broad chest flirtatiously, high-fiving him.
Emma...Emma and Harry? John's slumbering rage stirred and woke. After everything he'd taken from John, Harry was seducing Emma? That night John sneaked a peek at his wife's cell phone while she was in the shower.
Dozens of calls between Emma and Harry, dozens of apparently innocuous texts that reeked of infidelity. She was a cheater, but he was worse. Harry was a thief and he'd taken everything from John, everything.
The dark rage thrummed through John's skin, dimmed his eyesight, and then Harry set off the bomb. The next day, John was at the dump working the crusher when Harry drove in in a Ferrari.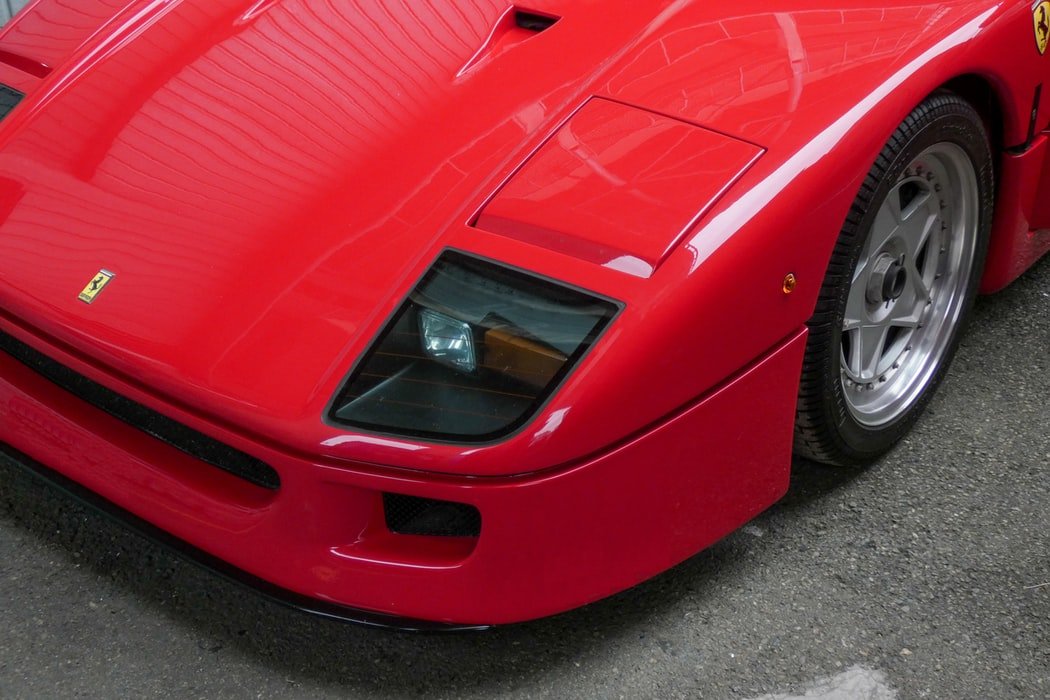 The Ferrari | Source: Unsplash
A Ferrari? All his life John had fantasized about that sleek Italian mean machine, and here was Harry, tooling around in one. Harry stepped out of the car grinning hugely. "Hey, hey, John-boy! How're tricks?"
John stepped down, and walked towards Harry slowly, wiping his hands on his overalls. "What are you doing here?" he asked curtly.
Harry clapped him on the shoulder. "Hey! What's the matter? Just came to show my best buddy this here machine!"
Harry winked, and John felt his rage start to boil over. "This is yours?"
Harry's grin widened impossibly. "You think maybe it's yours?" he asked, and then he laughed.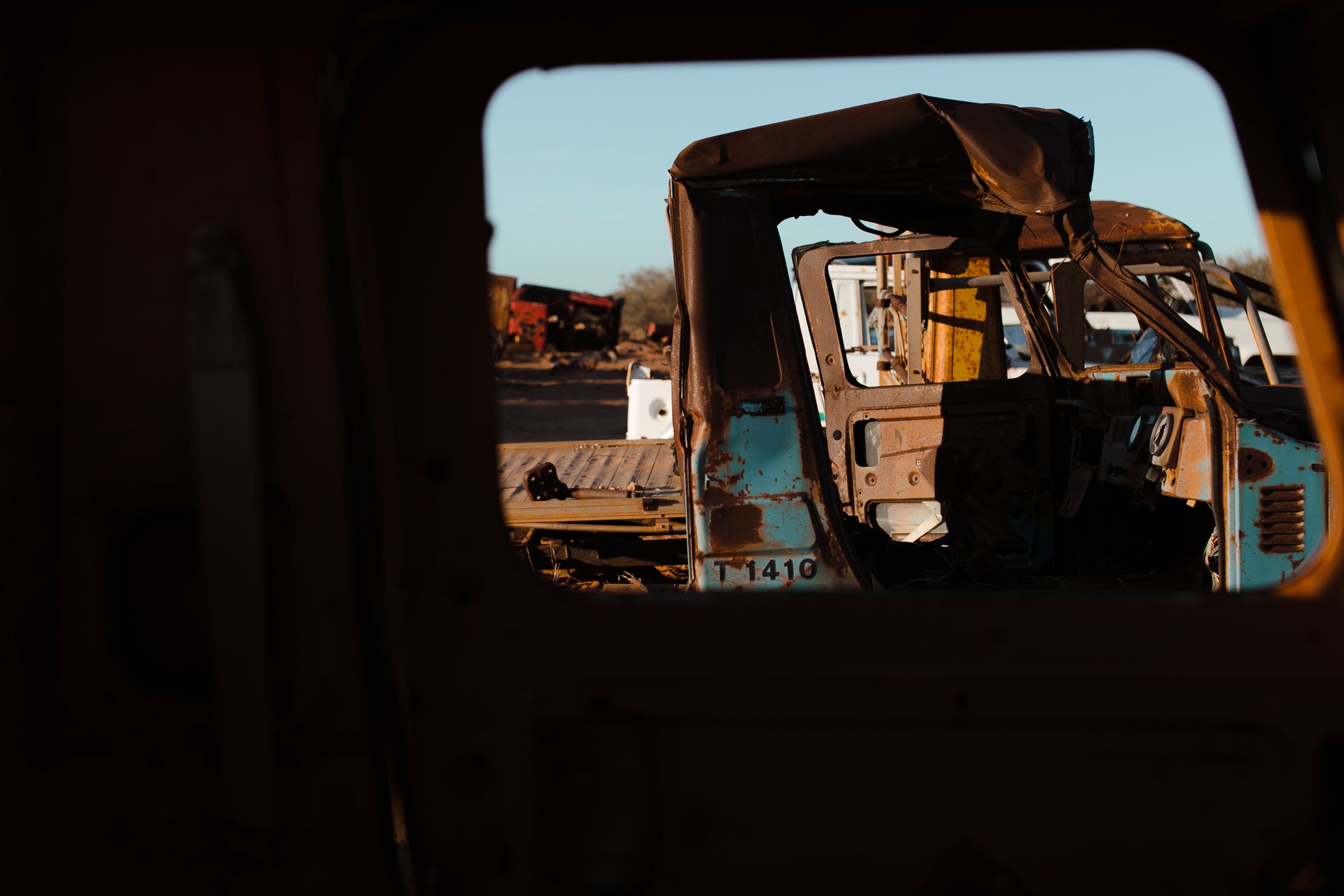 Working the crusher | Source: Unsplash
It was the laugh that did it, really. John snapped. He never knew quite why he did it, but John found himself climbing into his seat in the car crusher and taking those familiar controls in his hands.
He did what he loved, what he did best. John crushed Harry's Ferrari while his friend screamed desperately, telling him to stop. John crushed the car, just as his dreams had been crushed. When it was over, he climbed down to face Harry and was stunned to find Emma standing beside his friend.
"What are you doing here, Emma? Coming to watch your lover rub it in?"
"What?" cried Harry indignantly, "Emma and I never..."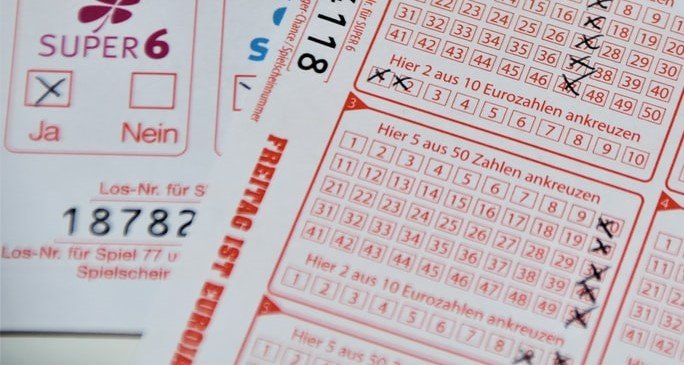 Winning the lottery | Source: Unsplash
"I saw you two with my own eyes in the dinner. I saw you!"
"But John," Harry cried, "It was all for you!"
John ignored him and faced down his wife: "How could you, Emma? You and my best friend...You were leaving me for Harry and his fancy Ferrari, weren't you? Everything I wanted he took, He took everything. My leg, Diane, you."
"Harry's Ferrari? But...the Ferrari was for you, your dream car. I met Harry yesterday to give him the details for the insurance so he could put the car in your name. And the bank account number, of course."
"My name? Bank account? What are you talking about?"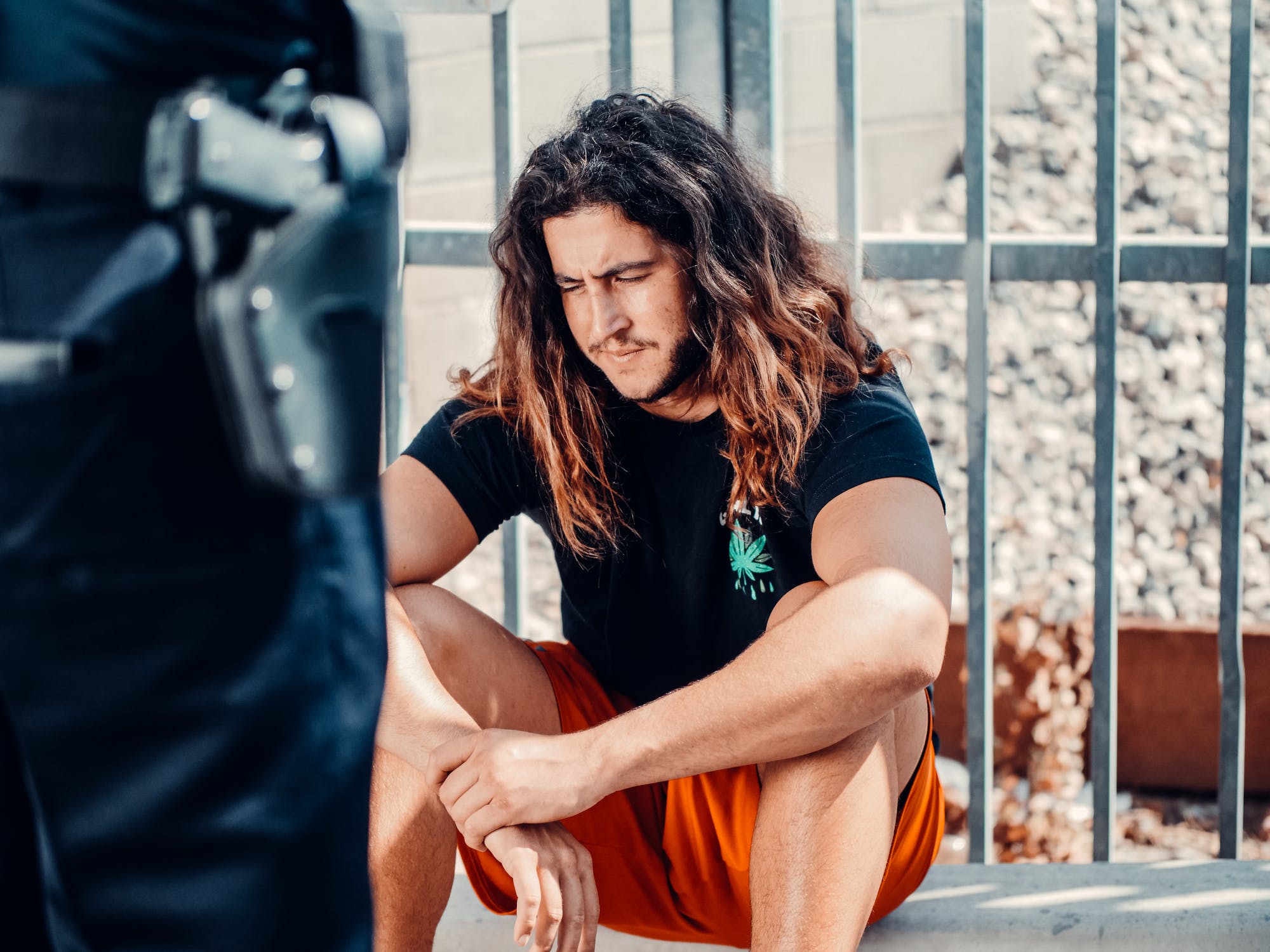 The end of the line | Source: Unsplash
Harry stepped forward: "I won the lottery, John. Seventy-five million dollars. I put half in your name. I want you to be happy, John. And the car was yours."
Meanwhile, Emma was babbling on about how she and Harry had arranged everything as a surprise to John, about how much Harry wanted to make up to John for that accident.
Dazed, John sat down on the curb and let her words soak into him like a stinging rain. The rage was gone, all gone. After a lifetime of anger, John discovered he was empty of purpose, empty of rage.
He felt a wave of shame flood over him. "The Ferrari...It was mine?"
Harry clapped him on the shoulder. "It's Ok buddy, you can buy a lot of Ferraris for $ 37 million..."
"You...You forgive me, Harry?"
"John, I'm the one who needs your forgiveness..."
The two friends embraced, their grudges forgotten, and John realized that he'd allowed his bitterness and suspicion spoil what should have been the best surprise of his life.
Any resemblance to actual events or locales or persons, living or dead, is entirely coincidental in this story.
If you enjoyed this story, you might like this one about a woman who announced her pregnancy at her sister's wedding -- but the real surprise was the identity of the father.
Please fill in your e-mail so we can share with you our top stories!