Shaunie O'Neal & Her Kids Celebrate Her Model Son Myles' 24th B-Day with Family Pics & Tributes
Shaunie O'Neal's son Myles is working on making a name for himself in the modeling and music industries, so no wonder his mother wrote about how proud she is of him in a recent Instagram post. 
Shaunie O' Neal, as well as her children Shareef, Amirah, Shaqir, and Me'arah, took to Instagram for her son and their sibling Myles' 24th birthday. They included many tributes and touching family pictures. 
In Shaunie's post, she shared four sweet pictures of her son, some in different periods of his life. The first was of him as a grown man with white dreadlocks as his doting mother leaned on him from behind.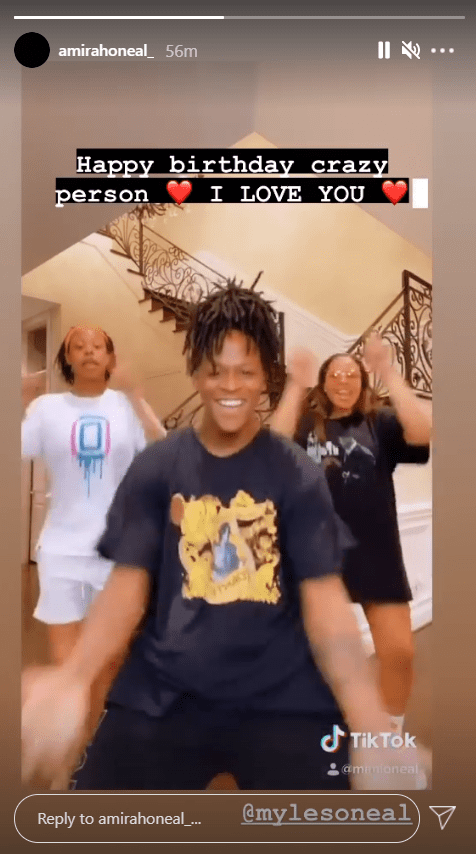 A MOTHER'S PRIDE
In the caption, she expressed excitement over the fact that it was her oldest child's 24th birthday. She stated that he has always been mature for his age expressing: 
"I'm so very proud of the man you are continuing to become. "
She referred to him as incredibly clever, driven, and innovative. Lastly, Shaunie told Myles that she adores watching him grow up, finally writing about how much she loves him. 
SIBLING LOVE 
Likewise, Amirah shared a story on Instagram with Myles standing right in the middle, dancing. It appears to be a TikTok video with two indistinguishable women also moving to the tunes in the background. 
Myles has chosen to go into the modeling and music industry.
Meanwhile, Me'arah shared a story of her and Myles, obviously enjoying their time together. Shaqir also shared an adorable photo of him when he was smaller with Myles, both of them facetiously holding up tons of cash.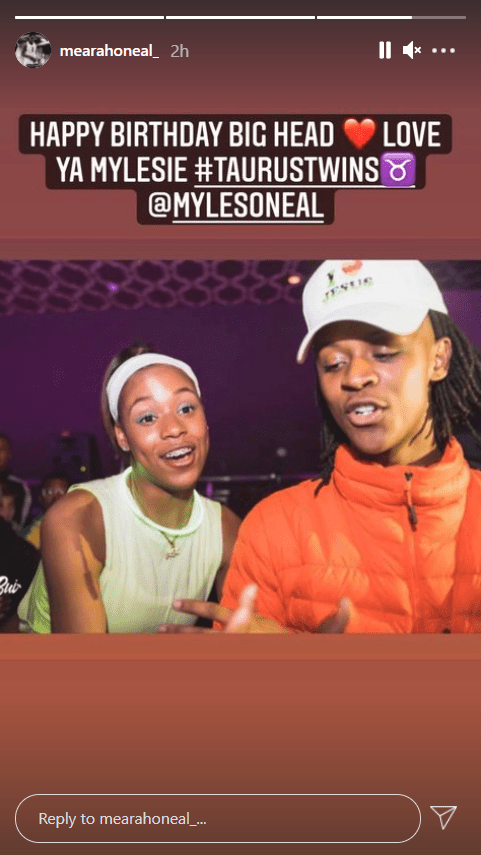 BROTHERLY AFFECTION
Shareef shared an Instagram post of him, and his big brother Myles on a boat, both wearing sunglasses. Taking to the caption, Shareef wrote: 
"Happy 24th to my big brother ❤️❤️ love you 4l! #kobeyear.?"
The sea and sun shone behind them while the two brothers looked at the lens with attitude. Followers and fans loved the post, leaving just over 132,000 likes in total.  
MORE PICTURES
Beyond special occasions, Shaunie loves to take to Instagram, posting pictures of her and her eldest. This year, she shared a picture where the two looked eerily alike. 
Both of them wore matching winter coats. Taking to the caption, the mother expressed how excited she is about going skiing with her son. 
Myles has chosen to go into the modeling and music industry. His debut as a model occurred during the 2018 Milan Fashion Week, alongside big names such as Cindy Crawford's child Presley Gerber.
Shaunie's other children are taking a different path - all of them are interested in basketball.  She claims she has a great co-parenting bond with the pro-basketball player and her ex-husband Shaquille O'Neal.