La La Anthony Proves She's Monitoring Her Son Kiyan's Instagram Page after Allowing Him to Get One
Finally letting her son join the long list of Instagram users, La La Anthony has revealed to her fans and followers on Instagram that she would watch his page like a hawk. 
Popular American reality TV star, producer, actress, and business mogul La La Anthony is often hands-on when it comes to doting on her teenage son.
The Instagram maven with over a million online followers never relaxes in flaunting her love for Kiyan Carmelo Anthony. With her posts, the mother-of-one always serenades the youngster with praises while giving updates to her fans.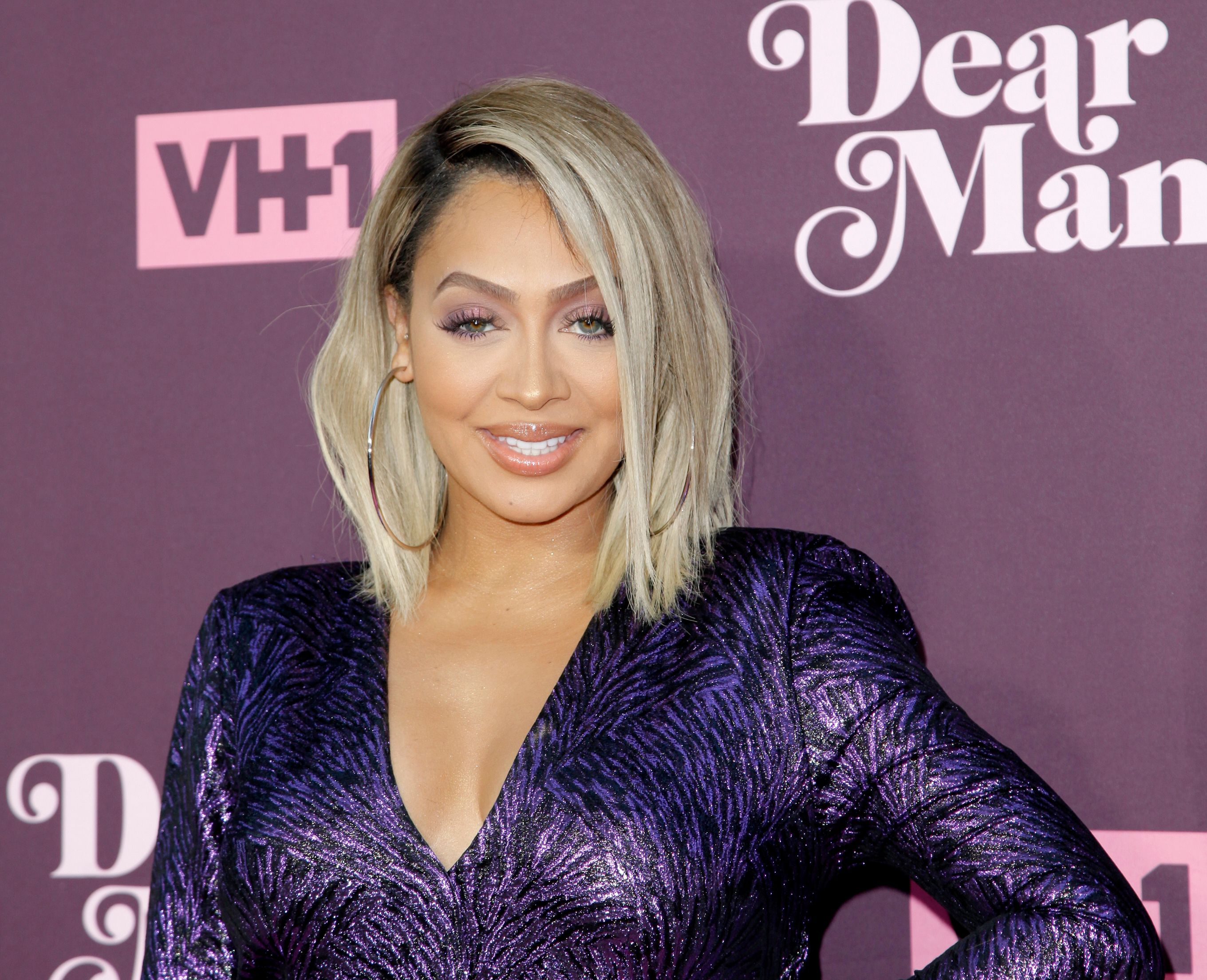 Aside from her motherhood tales, struggles of raising a teenager, and displaying a seemingly sweet family life, the celebrity shares other details surrounding her career, as well as her flawless physique.
Whatever news the 39-year-old shares, fans are always willing to receive it warmly and drop cool comments. Recently, she hit her millions of followers with pictures of Kiyan, 14.
The post showed the teen modeling a trendy fashion in a lovely pose. La La's mini-me rocked an Aaliyah print round neck shirt with black pants, and he looked very tall and nearly unrecognizable. His black face cap rested backward on his head in the picture.
The teenager has made a confident decision to follow his dad's career. 
The caption alongside the post revealed that the proud mother had finally thought it okay to allow her young lad to get an Instagram account. Although she noted, she would watch his page like a hawk.
Fans and followers were quick to pour their thoughts into the comments section. Kiyan was not exempted, confirming he loved his mom and she was the best.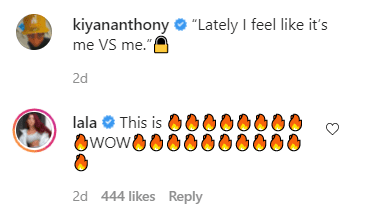 Fathered by the basketball star, Carmelo Anthony, it is no doubt that the apple does not fall far from the tree. The teenager has made a confident decision to follow his dad's career.
The constant support from the young star's parents proves to be a source of their unbreakable bond. In an interview with People, La La was grateful for the growing bond between her and her son amid the coronavirus pandemic.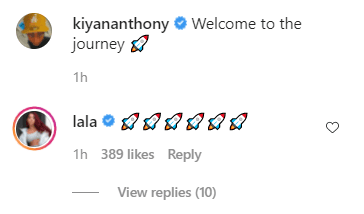 La La is determined to instill core values into her son including humility and gratitude. She is also keen on teaching him how to treat women. With the help of her husband, they are set to be the best parents.