Chris Brown's Mom Joyce Flashes Her Bright Smile at the Camera in a Black Jumpsuit
Considering she is a grandmother to Chris Brown's children, Royalty and Aeko, the singer's mother Joyce Hawkins certainly looks like she hasn't aged a day.
Chris Brown's mother stunned in a black suit in a recent Instagram photo. Joyce Hawkins flashed a bright smile for the camera, stylishly placing one hand in her pocket. 
Hawkins was content as she pulled her phone out, taking a gorgeous selfie. She appeared to like what she saw in the mirror, giving herself a glimmering grin.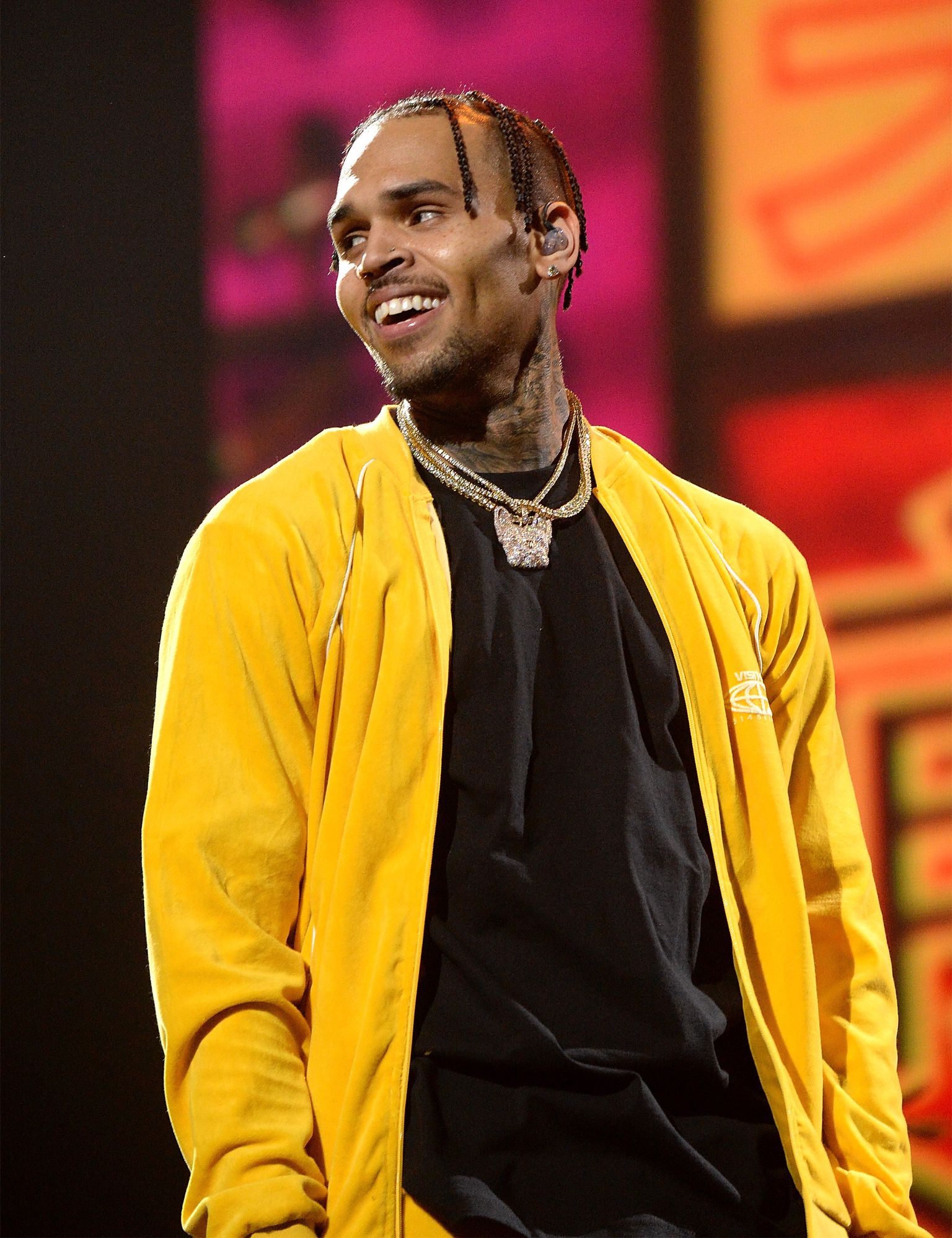 AN ECSTATIC GRIN 
Her hair was luminous and healthy as it cascaded down onto her jumpsuit with a quirky yet elegant loose bun on top of her head. Taking to the caption, she wrote: 
"A SMILE JUST FOR YOU!!"
The jumpsuit hung off her body glamorously while still showing off her curves. She combined the ensemble with black and gold patterned sandals. 
INFORMAL GLAM
Hawkins wore silver loop earrings which complimented the elegant ambiance of the all-black outfit. Her outfit shone with a balance of upper-class yet casual style. 
When it came to Brown's own celebration of his birthday, his party got slightly out of control.
Fans and followers adored the picture, complimenting Hawkins on her style as well as her beauty. The post was abundantly popular, garnering around 6000 likes in total. 
A GRANDMA LIKE NO OTHER
Hawkins loves to show off her grandchildren online. Spending a day with her sweet grandson Aeko, Hawkins couldn't resist taking a photo of him with the caption reading: 
"AWWWWW MEME LOVE YOU!!!"
Obviously, the little one is the son of Brown, bearing a striking resemblance to the renowned singer. His sparkling dark eyes matched his fluffy and unbrushed hair. 
SOCIAL MEDIA PRINCESS
Brown's daughter, Royalty, also has her moments in the limelight. Earlier this year, many photos were posted on the young girl's Instagram account of her next to an astounding horse, looking chic. 
Her ensemble was top class, as she sported a Versace handbag. This toddler is already online royalty, boasting 1 million Instagram followers and rising. 
Recently, the 6-year-old took to Instagram, wishing her dad a happy birthday by singing in a clip. She posted another one, talking to her father and expressing how much she loves him. 
When it came to Brown's own celebration of his birthday, his party got slightly out of control. The cops broke up the celebrations after receiving calls from neighbors fed up with the noise and double-parking.