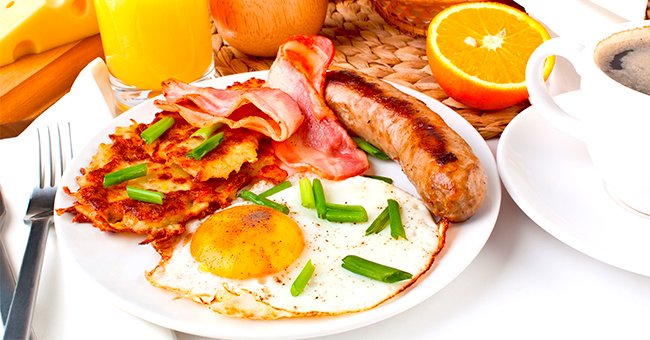 shutterstock.com
Daily Joke: Waitress Refused to Take Woman's Order at the Restaurant
Today's #jokeoftheday is about a waitress who refused to take a senior woman's order at the restaurant. However, she didn't expect the woman to clap back at her rudeness.
It is no news that the older generation possesses a wisdom that even the smartest of young ones couldn't dream of. They got it from decades of going through the ups and downs of life.
Despite their many years of experience, some people always try to take advantage of them, and from time to time, these seniors prove that they are not ones to messed up. Such was the case of the old woman.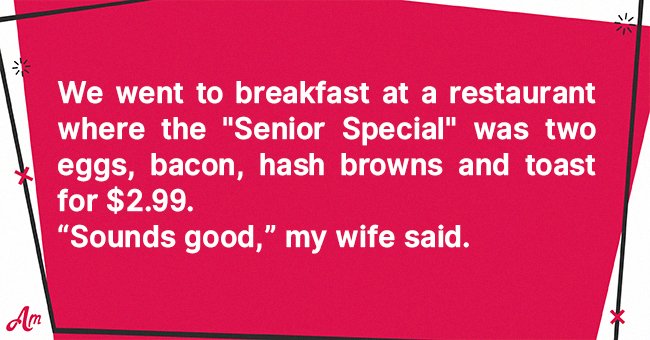 Source: Amomama
An elderly couple decided to switch their daily routine and walked into a local restaurant to have breakfast. After settling down, the husband picked up the menu and read that the 'Senior Special' cost $2.99.
It consisted of two eggs, toast, hash browns, bacon, and a jar of juice for each party. The husband seemed satisfied by the deal and proceeded to order two plates for him and his wife.
The wife agreed but told the waitress that she preferred to have her special without the eggs. To her surprise, the waitress said it wasn't possible. Confused, the senior woman asked her why that was the case.
With an attitude, the waitress told her that the special wouldn't cost $2.99 if the eggs are removed. She said to the older woman, "I'll have to charge you $3.49 because you're ordering a la carte."
To clarify if she heard the waitress well, the elderly woman asked if that meant she would have to pay more for choosing not to eat the eggs. Rolling her eyes, the waitress told her yes.
Hoping to teach the waitress a lesson, the woman agreed to take the eggs. When the waitress asked how she would love her eggs, with a smug smile, the woman said, "Raw and in the shell."
The waitress brought the raw eggs alongside the meal. She was confused about how the woman would eat it. Once the couple finished their meal, they returned home, where the woman used the eggs to bake a cake.
Please fill in your e-mail so we can share with you our top stories!