Sloane Stephens & Her Mom Sybil Look like Sisters Posing in Matching Swimsuits on Mother's Day
Sloane Stephens celebrated her mother, Sybil, with a sweet Instagram tribute on Mother's Day. The tennis star wowed her fans with a stunning mother-daughter photo of the pair in matching swimsuits.
The incredible mother-daughter bond between tennis superstar Sloane Stephens and her mother Sybil Smith was evident in a recent Instagram tribute dedicated to Smith on Mother's Day.
Not only do Stephens and Smith share a strong resemblance, but the pair also look like sisters as Smith, a former first-team All-American swimmer, continues to defy her age.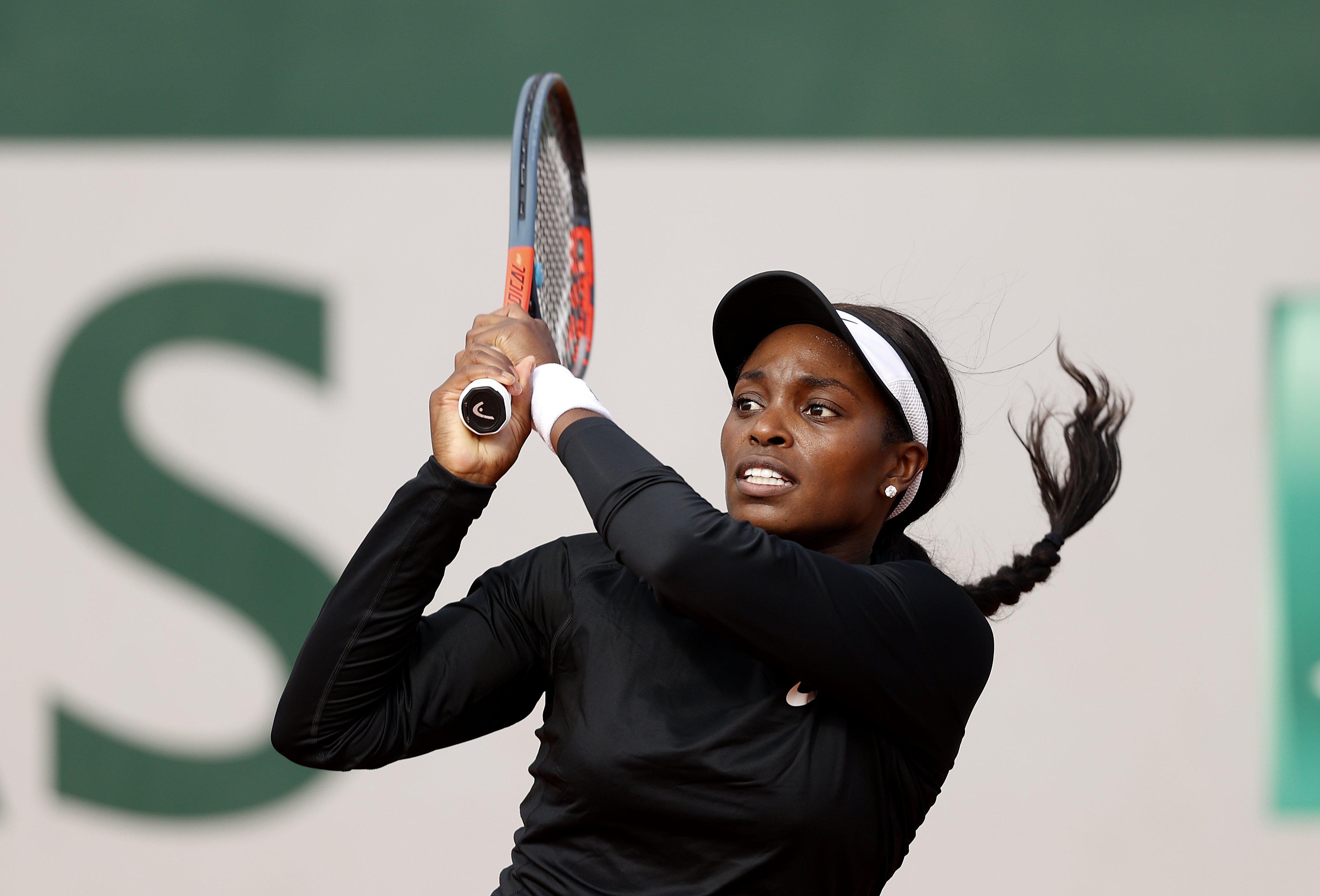 Stephens' post included a photo and a video clip of herself and Smith during a swimsuit photoshoot. The stunning photo featured mother and daughter clad in matching cream swimsuits that accentuated their glowing brown skin. The caption read:
"There is no me without she, Happy Mother's Day to my queen aging backwards ? @sybilasmith ❤️ Love you."
Stephens looked phenomenal in a ruched halterneck swimsuit that featured a cutout design to reveal her washboard abs. At the same time, Smith, 54, wore a classic V-neck swimsuit which showed off her equally impressive physique. 
While the photo showed the two radiant women smiling as the sun peeked in the bushes behind them, their body language exuded confidence with Stephens standing with one hand on her hips and Smith standing slightly behind her daughter.
Stephens also gave a glimpse into the close and open relationship she has with her mom with a funny video taken during the photoshoot. As Stephens attempted to film them, Smith could be seen hiding and dancing behind her daughter.
The mother-daughter post was a hit with Stephens' fans who complimented the women in the comments section. "Two dope queens," exclaimed one fan while several people said they looked like twins and sisters.
Although Stephens and her father, John Stephens, had a complicated relationship, they built a beautiful friendship over time.
The close bond between Stephens and Smith is not only celebrated on holidays like Mother's Day. The athlete has always acknowledged her
mother's role
in helping her achieve her dreams. 
When Stephens won the US Open in 2017, she gave credit to Smith, a Harvard alum, for believing in her through the years. The star also told Bustle that her mom taught her to give back and helps her with the Sloane Stephens Foundation.
Smith's influence in Stephens' life is beyond dispute, but she is not the only parent who impacted her life. Although Stephens and her father, John Stephens, had a complicated relationship, they built a beautiful friendship over time.
Unfortunately, their relationship was cut short as John, a former New England Patriots running back, passed away at age 43 in a car accident in 2009. Stephens was just 16 years at the time.