Jenna Bush Hager Recalls Sweet Moment with Dad George W. Bush on Her Wedding Day
Jenna Bush Hager recalled a precious memory with her dad, George W. Bush, from her wedding day during a recent episode of her show. 
During a recent episode of "Today with Hoda and Jenna," Jenna Bush Hager shared a few of her favorite memories from her wedding to her husband, Henry Hager. 
Bush Hager and her husband celebrated a few important milestones in the last few days. Henry's birthday was on Mother's Day this year, and the couple celebrated their 13th wedding anniversary.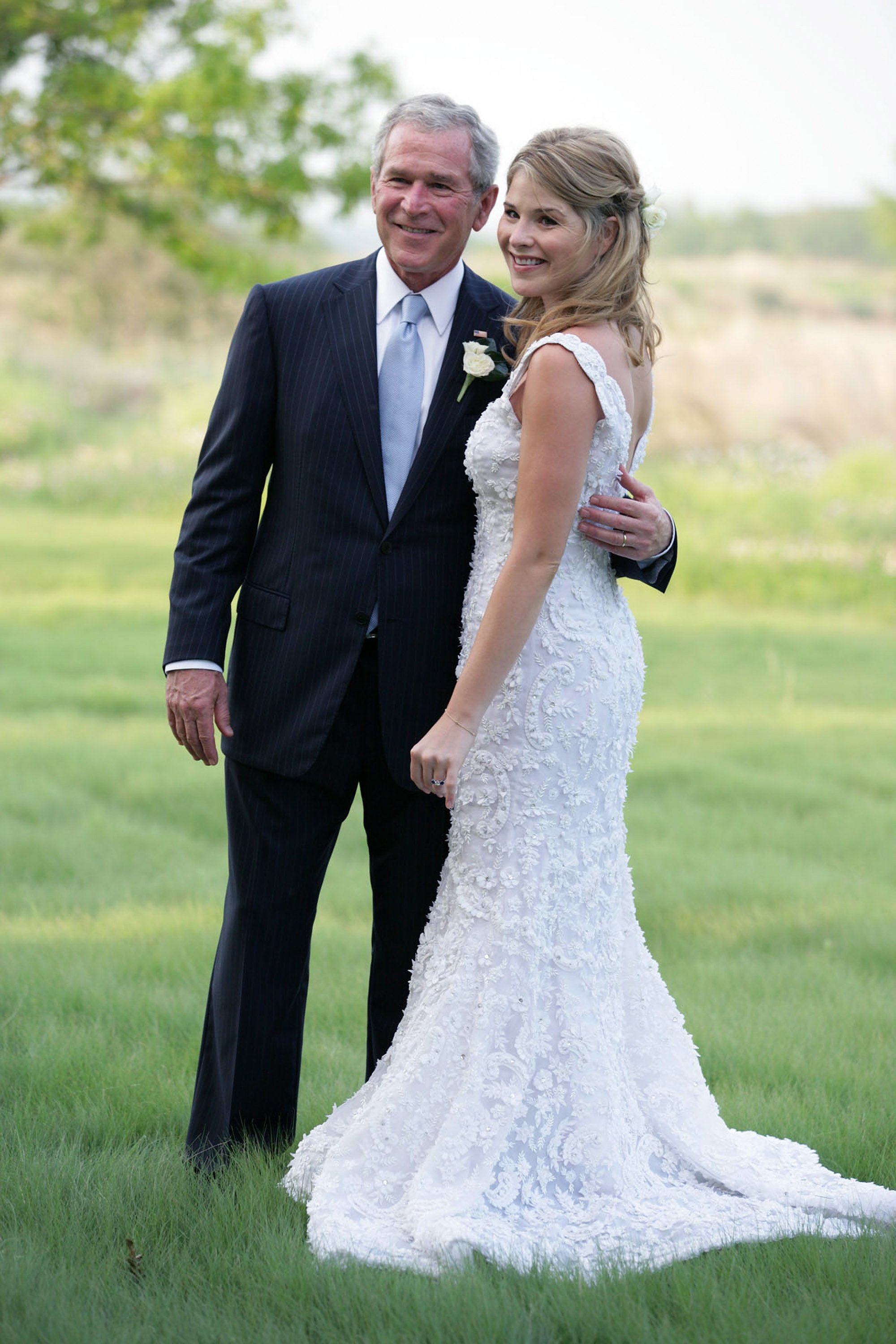 In light of the Hagers' wedding anniversary, co-host Hoda Kotb asked Bush Hager about the first memories she thinks of when she looks back on the beautiful ceremony and her wedding day.
Bush Hager opened up about the special day and shared two beautiful memories she remembered. The first memory she shared was of when her father George W. Bush picked her up before the ceremony:
"I think my dad picked me up in a pickup truck, in his pickup truck, and he said, 'You look beautiful, baby,' and then we both just wept."
Bush Hager's second memory was looking at her husband at the altar. The alter featured a beautiful homemade cross that the former US President helped build for his daughter's wedding. 
The cross still stands on the Bush property, where the wedding was held. Bush Hager revealed that her three children, Hal, 18 months old, Poppy, five years old, and Mila, eight years old, have all stood on it. 
The TV host also posted a very precious throwback photo of herself, her twin sister Barbara.
Besides the big milestone anniversary, the Bush Hager family celebrated Mother's day and dad, Henry's birthday. The family celebrated with a dance party, dinner together, and a delicious sheet cake. 
Bush Hager shared a few posts on Instagram to celebrate all of the special dates. She shared a few photos of her husband and their children on his birthday. She wished him in the caption and wrote:
"Happy to share Mother's Day with this dude who makes being a mama so fun and joy-filled! Happy birthday Hank!"
The devoting mother also shared a sweet video of her youngest child sharing his first sentence. Hal picked the perfect first words as he told his mother that he loved her. 
The TV host also posted a very precious throwback photo of herself, her twin sister Barbara and their mother, Laura Bush, reading together when the twins were young girls. 
Bush Hager shared the photo to wish her own mom a Happy Mother's Day. She revealed that Laura had lost her own mother two years prior. Bush Hager admitted that she learned her love for the outdoors from her mother. 
Bush Hager has been open about her family life on both her Instagram and to her co-host Kotb on their show. She regularly shares sweet anecdotes about her personal life on the show.