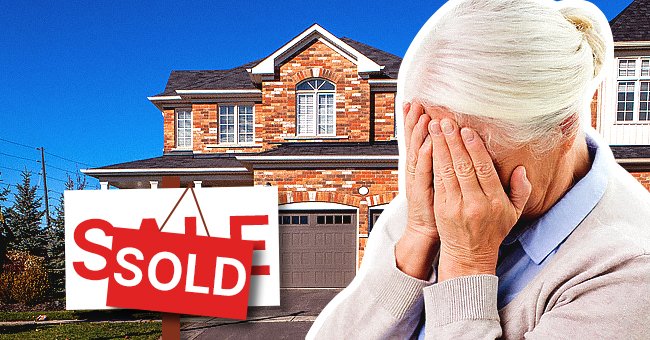 unsplash.com/kyddvisuals | Shutterstock
Man Leaves His Mom Homeless [Story of the Day]
A woman lost her husband and has her home, her savings, and all she had stolen by her only son, who left her homeless.
When Rita Patterson was 65 years old, her world fell apart. Her beloved husband of 47 years, David, passed away suddenly, the victim of a heart attack at the age of 72.
Rita was devastated by the news, and immediately called their only son, David Jr., who lived in Canada with his wife and three children. David Jr. promised his mother he'd be there within hours to help her through the ordeal.
Rita sat alone in her huge house, thinking about her life without her husband. What would she do? She would be left alone in this huge house. She had no family, all that she'd had, had been David.
Her son and her grandchildren were so far away...She only ever saw them twice a year. Rita buried her face in her hands and wept. Thank God her son was coming to help her. He'd know what to do!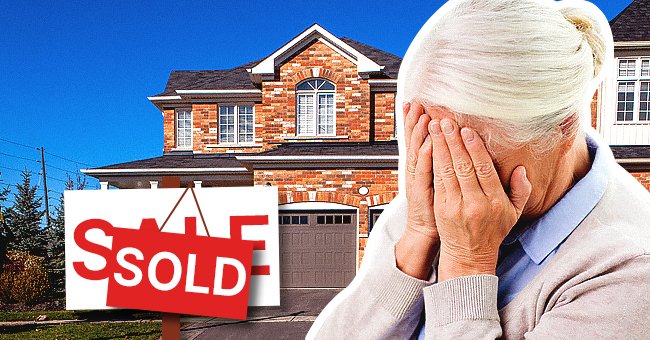 Saying goodbye to her home | Source: Shutterstock
And within hours, David Jr. was there, soothing his mother, talking to the undertaker, organizing the funeral. He was there by Rita's side, lovingly holding her hand while her beloved husband was lowered into the ground.
That evening, David sat Rita down for a talk. "Mom, I know it may be too soon, but we need to talk about your future."
Rita started crying. "Have you thought about selling the house? Maybe moving into a retirement village?"
"No, David," Rita cried, "Never! I'm only 65, I don't want to be in a place like that!"
"Well, how about you move in with Gail and me? We have a huge house, and you can be there for the children?"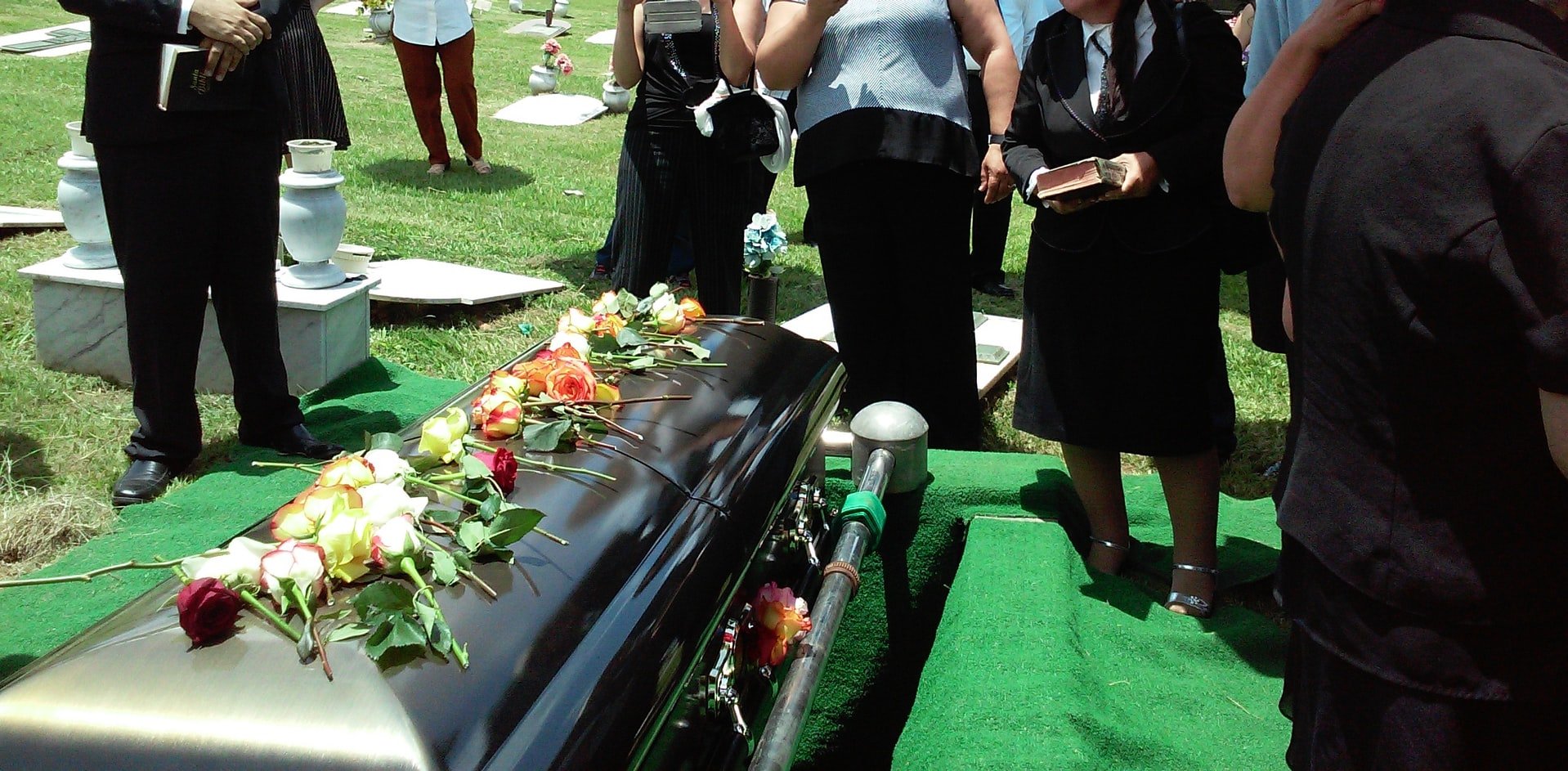 The funeral | Source: Unsplash
Rita was overjoyed. "Oh, David,,, I'd love that! And you needn't fear I'll be a burden, Your father and I had quite a bit put away..."
David smiled and tenderly kissed his mother's hand. "We need to take care of everything mom. I'll put the house on the market tomorrow, and we need to transfer the money to my bank in Canada."
"Yes, David, whatever you decide is fine with me." So Rita went with David to the bank and transferred her savings to Canada, and they placed her pretty house with a local realtor.
David suggested he and Rita move into a hotel while the woman showed the house, and get away from the painful memories. Rita agreed, and within days the realtor told them they had a generous offer from a young couple.
The only address RIta could remember was her own, the house she'd lived in all her life.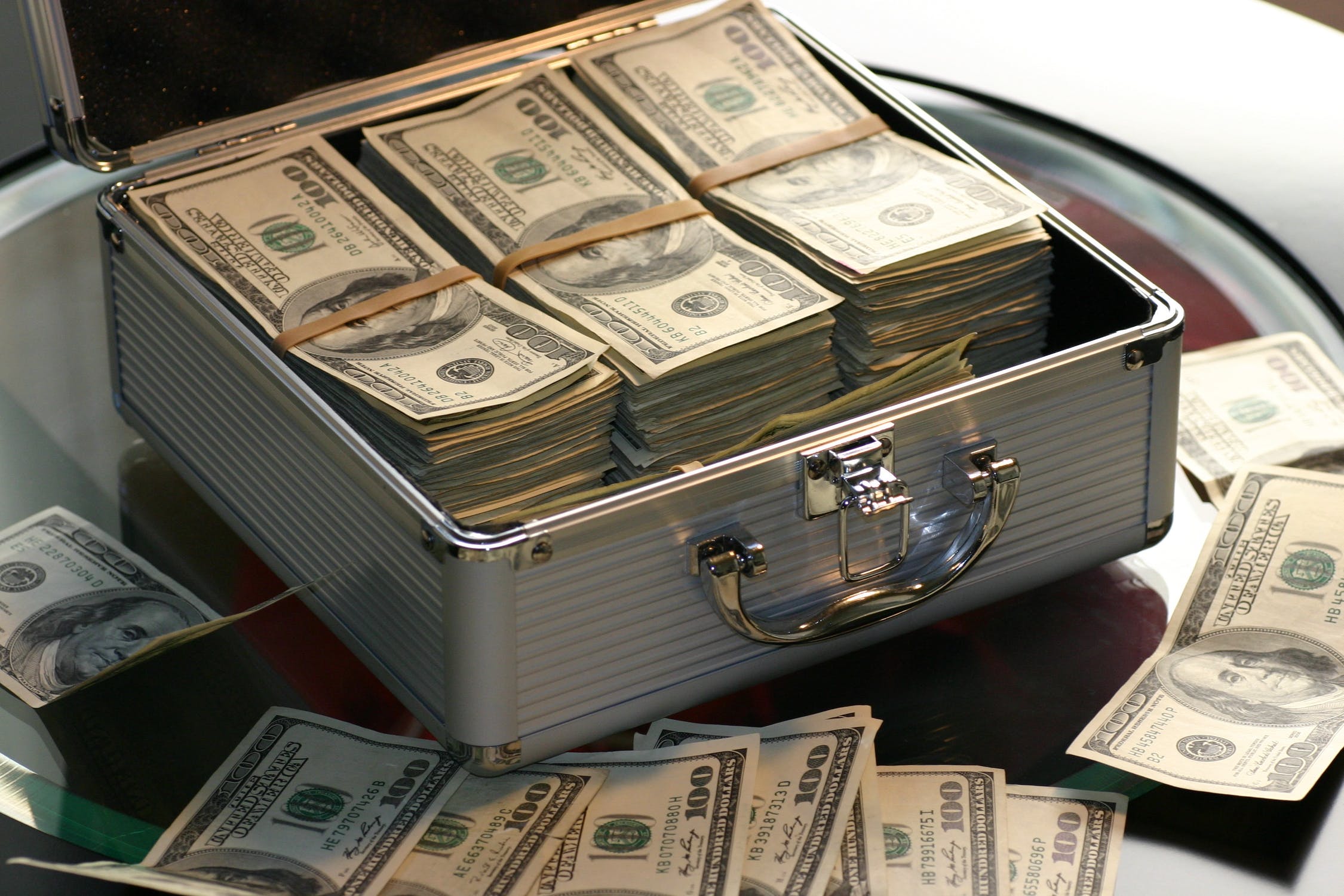 Giving it all up | Source: Pexels
Would Rita be willing to sell the furniture too? Advised by David, Rita agreed. The realtor set the date for the signing of the contract, and David was there by Rita's side, supporting her through that difficult moment, taking charge of the check.
Two days later, Rita packed her suitcases, and left for the airport with David, heading for her new life in Canada, a life in which she'd never be lonely, surrounded by her grandchildren.
At the airport, Rita and David checked in their luggage and waited for their flight. "Mom, do you have your passport?" he asked.
Rita smiled. "Right here!"
"You'd better let me hold onto that! I'll put it in with our boarding passes."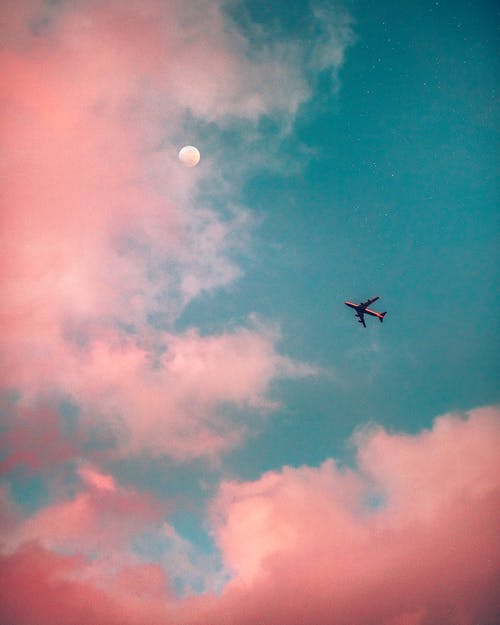 Flying away | Source: Pexels
Rita handed over her passport, and a few minutes later, David announced he needed to go to the bathroom. Rita sat and thought about her husband, and about her new life in Canada. David was taking so long!
Rita looked around and saw that everyone else was leaving. David wouldn't be long now... But time passed, and still no David. A very nervous Rita went back to the check-in counter. The attendant told her the flight to Toronto David had booked them on had taken off.
"But...My son and I were supposed to be on that flight! Rita and David Patterson!"
"I'm so sorry Ma'm, there is a David Patterson on the flight to Toronto, but no Rita Patterson was booked."
Rita was alone, her son was gone. And so, she now realized, was her home and her savings. Even her clothes and her precious family albums were on their way to Canada.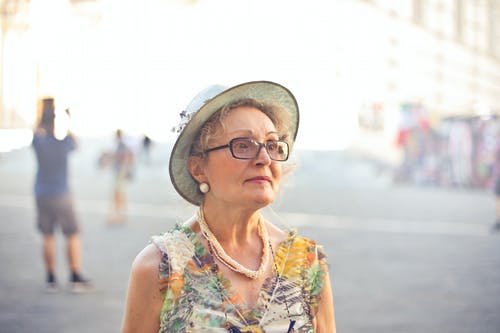 Abandoned | Source: Pexels
Rita stumble out and made her way to a taxi. Where could she go? When the man asked, the only address Rita could remember was her own, the house she'd lived in all her life.
The taxi stopped in front of the house, and Rita paid him with her last $50. She walked up to the front door. What was she going to do? The door opened and a child sped out and knocked her backward.
Rita fell heavily and started crying. Immediately kind voices were consoling her, and kind hands were lifting her up. Within minutes she was in her own sitting room, drinking sweet tea.
The young couple to whom she'd sold the house was sitting beside her. "Mrs. Patterson, are you alright? Mikey never looks where he's going! Are you hurt?"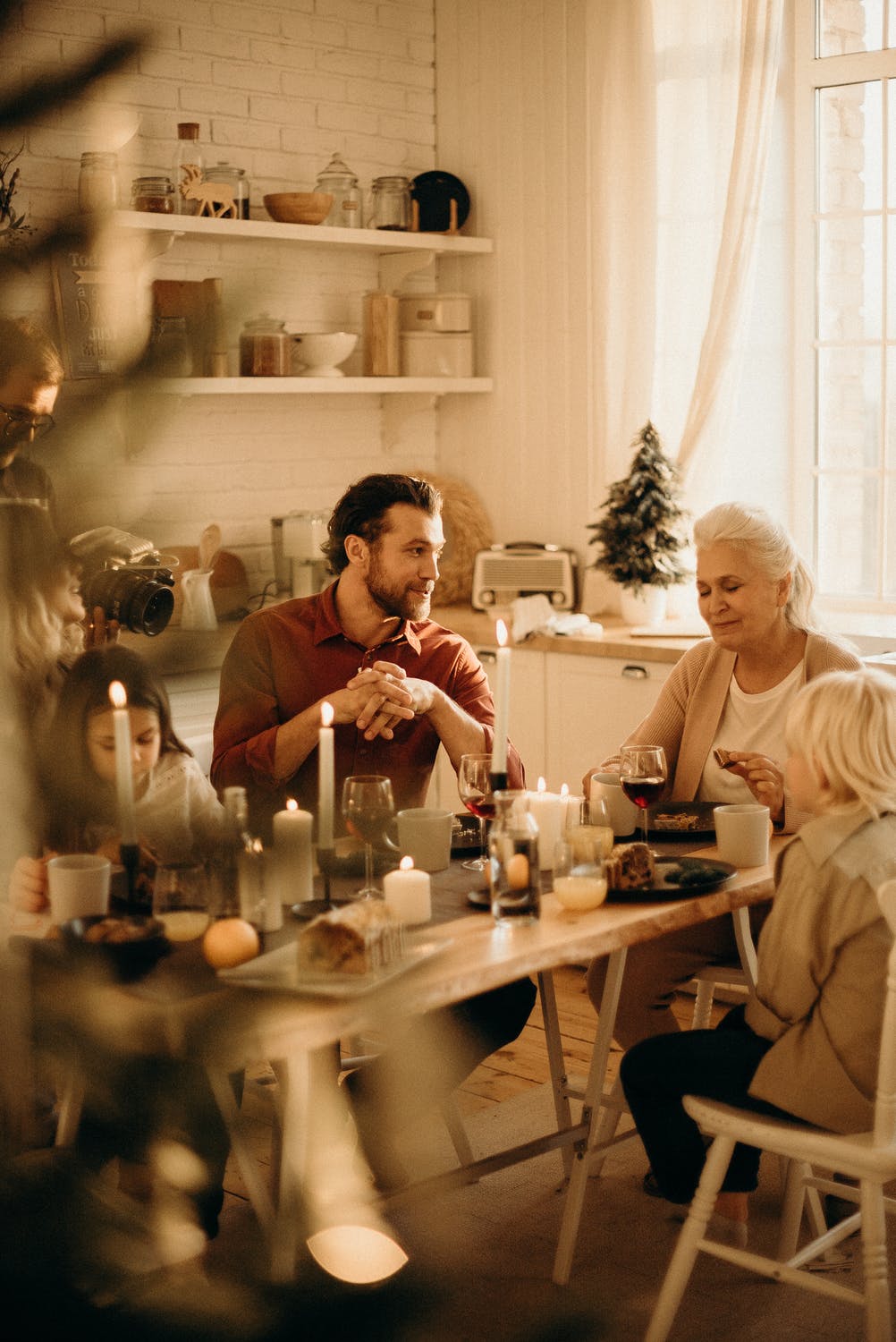 Part of a new family | Source: Pexels
But Rita could only sob. "He left me..." she cried, "He just left me...at the airport. He took everything and left me."
The young couple, June and Sam looked at each other in horror. "He left you? Your son?"
Rita could only sob, torn between heartbreak and shame. "I have nowhere to go. I have nothing..."
Then Sam put his arms around her. "That's not true Rita, you can stay with us."
"No," cried Rita, "How can I..."
"Listen, Rita, June and I saw how hard it was for you to sell your house. We figured your son had pressured you...We just didn't realize he could... Nevermind!"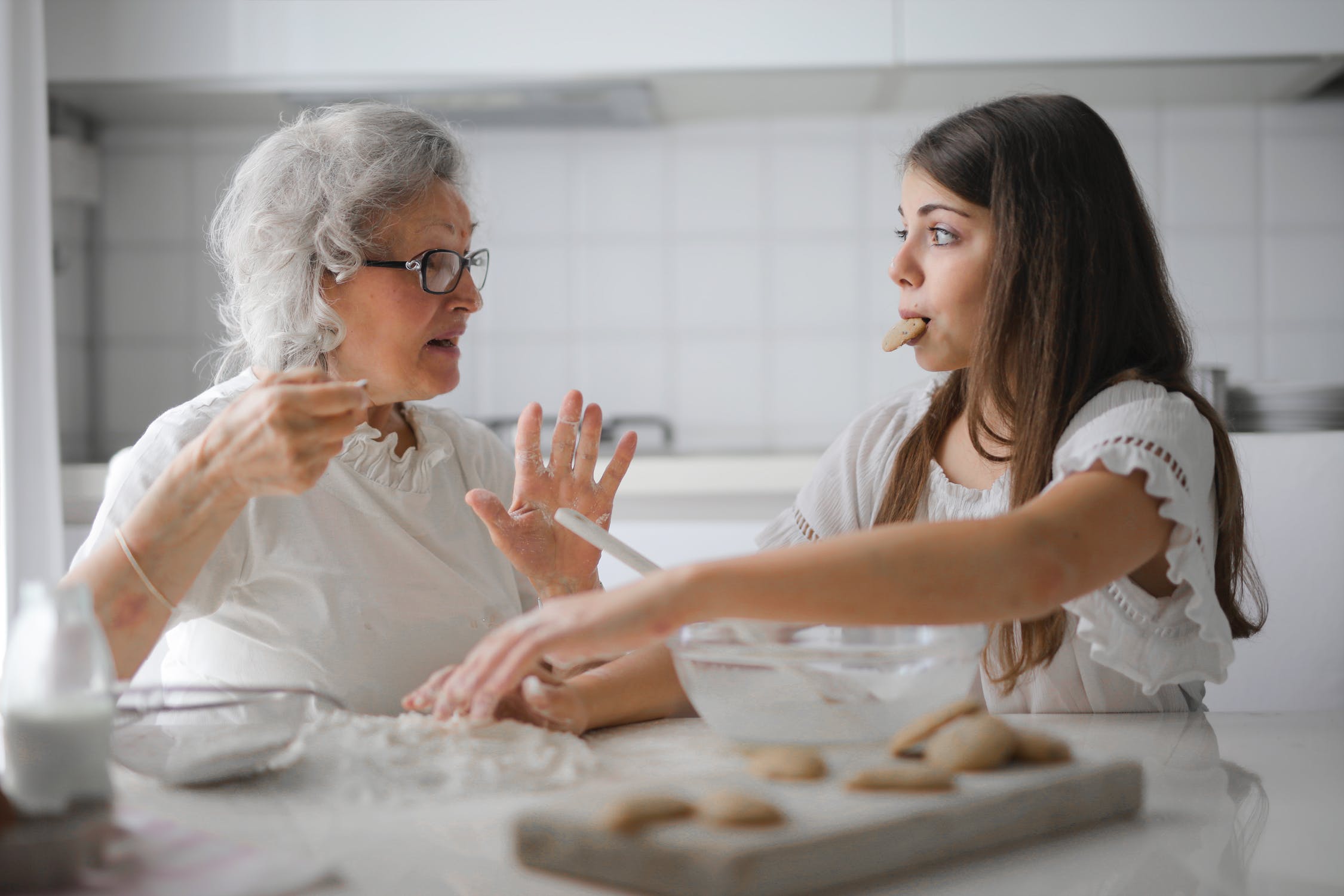 The beloved grandmother | Source: Pexels
Sam went on: "You know, June and I are both orphans. We grew up in foster care -- that's how we met -- and we'd welcome having a mom around the house, a granny for Mikey."
June nodded enthusiastically, and Mikey added: "Yes Rita, and if you can bake cookies, that would be even better."
Rita couldn't stop crying and laughing at the same time. She hugged Mikey and assured him she knew how to bake cookies, then she wrapped her arms around Sam and June and whispered her thank yous.
Rita had found herself a new and loving family, and for the rest of her life, she showered June, Sam, and their growing family with all her love, and unending gratitude for giving her a true home where she was wanted and loved.
Rita discovered that in this world we can't always trust in people who share our blood, and sometimes it is strangers who will give us the love and comfort we need.
Any resemblance between this story and actual events, locales or persons, living or dead, is entirely coincidental.
If you enjoyed this story, you might like this one about a young widower who refused to allow his dead wife's family to have contact with their daughter.
Please fill in your e-mail so we can share with you our top stories!