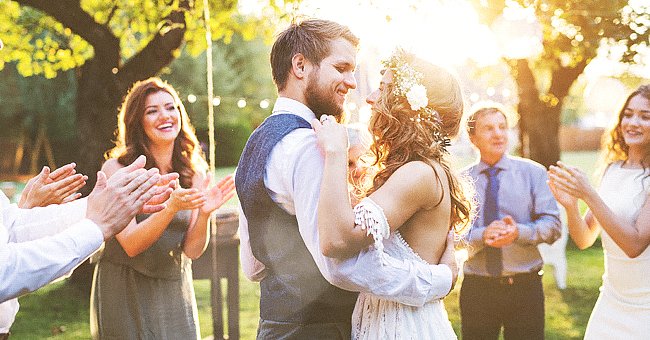 Shutterstock
Story of the Day: Woman Announces Pregnancy at Her Sister's Wedding, But There's a Twist
Today's #storyoftheday is about a woman, who felt scorned by her older sister's affair with her ex-husband, so she announced her pregnancy at the perfect moment during their wedding.
Nicole and Pamela are sisters from Pasadena, California. Pamela is only two years older than Nicole, so the sisters found themselves enjoying the same things while growing up -- attending the same school, joining the same organizations, and sharing the same set of friends.
Each time they were on break, they would visit their grandparents in Atlantic Beach, New York. Relatives were always fond of the sisters' relationship. They'd have their occasional sibling quarrels, but apart from that, they were best of friends.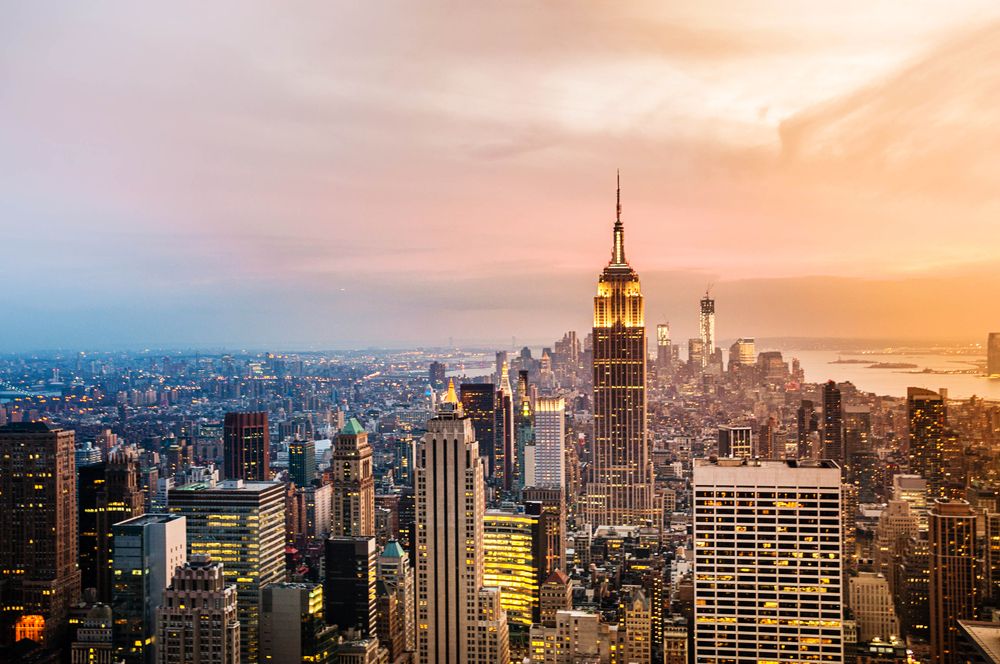 The New York skyline. | Source: Shutterstock
As they grew older, a lot of things gradually changed. The two ventured into different industries after graduating and eventually went to live in separate states. Both Nicole and Pamela only reunited in family gatherings but still kept in touch.
During one family get-together over a long weekend, Nicole shared that she was getting married to a man named Luigi. Nicole had met and dated many guys during her young years but never really found the right one.
With Luigi coming into the picture, Nicole was swept off her feet. He was a professional who worked in one of the most prestigious firms in America and was both goal and family-oriented.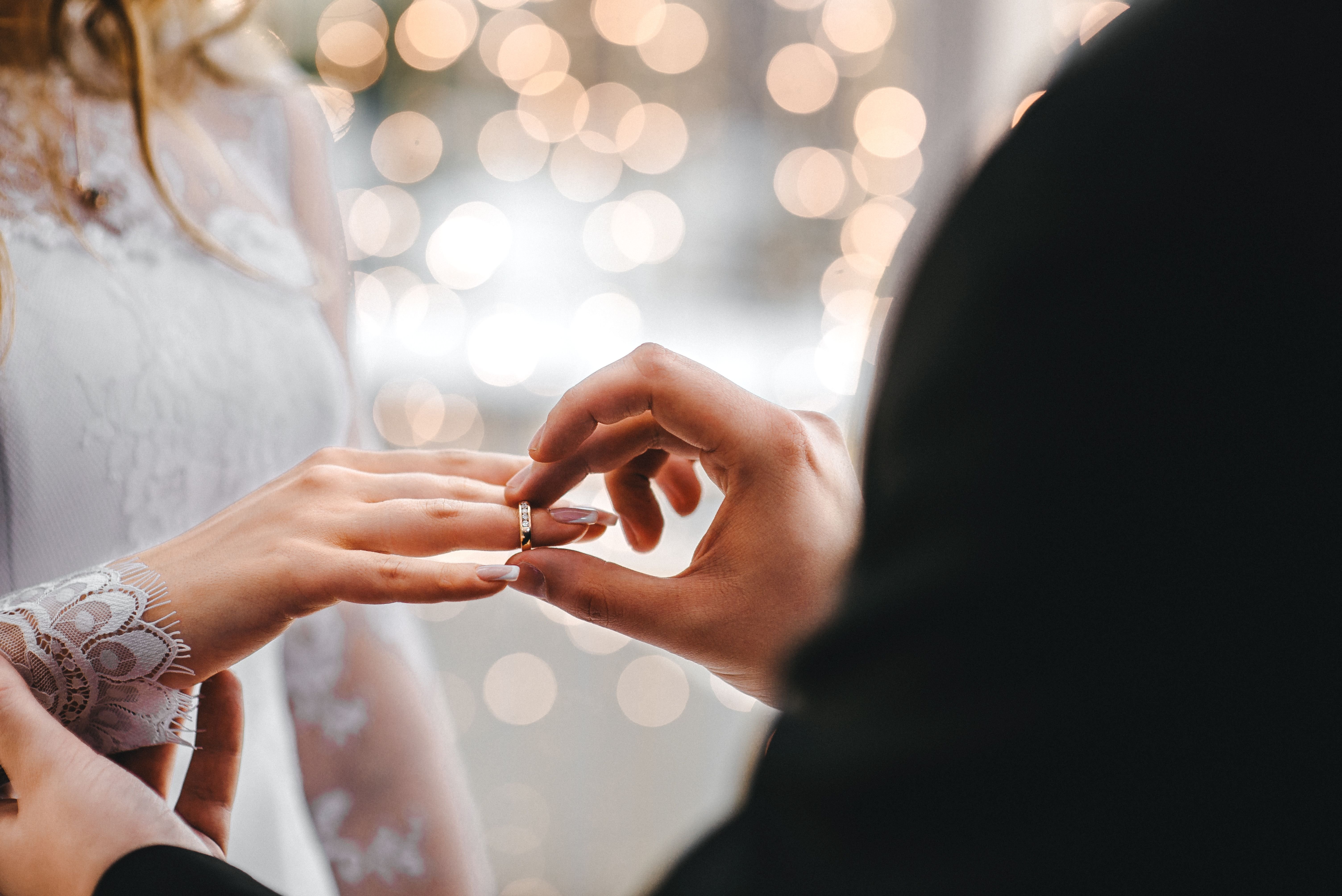 The groom places the wedding ring on the bride's finger. | Source: Shutterstock
On the other hand, a disappointed Pamela shared that she hasn't developed any relationships in the past years. She always had difficulty building relationships with men, and all of her past experiences were just for fun.
This was something that always got the whole family's attention. But for now, everyone was thrilled about Nicole's upcoming wedding. Nicole and Luigi had a lovely beach wedding in front of family and friends.
The newlyweds decided to stay in a city nearby Nicole's parents, and so the couple became regular visitors for lunch and dinner. On rare occasions, Pamela would have the chance to join for a complete family gathering.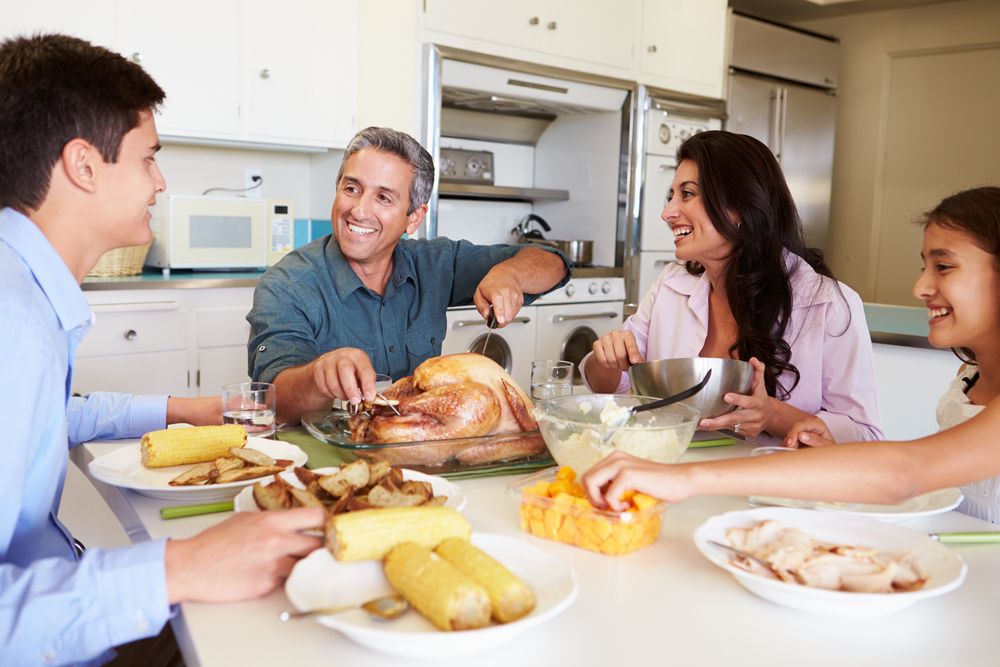 A family having dinner at home. | Source: Shutterstock
The situation usually developed awkwardly as their parents would always push Pamela to bring a boyfriend with her. Nicole noticed this uneasiness from her sister and attempted to divert the topic each time it happened.
On one odd occasion, the parents decided to ask Pamela again about her relationship status and whether she would be bringing anyone next time. To Nicole's surprise, her sister seemed to be unfazed by the question and just quickly shrugged it off.
During the next family gatherings, Nicole began to notice that Luigi would just step out for a while for some fresh air each time the topic got to Pamela's relationship.
Nicole presumed that the recurring topic has already bored her husband, and so just let him be. Apart from their visit to the parents' residence, Nicole and Luigi enjoyed most of their time going out of town, relaxing at home, or even erranding together.
However, after about two years of marriage, they grew very distant. At first, it was just less talking, but eventually, Luigi would just stay for more hours at work. They no longer did their routines together, and it felt like they were just two random folks under one roof.
When the couple decided to talk about a divorce, they were quick to both be on board. Nicole was gravely disappointed at the quick decision, hoping that her husband would even put up a fight. But since that was the decision, they went on with the legal proceedings.
The situation was unexpected, and given that the legal actions would still take months to complete, both Nicole and Luigi remained in the same household. They were very civil and helped each other in ways that they could. They would share some meals and have occasional conversations.
In fact, there were times that intimacy occurred. Their objective of separating remained, but their time shared always gave Nicole some hope that their relationship would rekindle. The divorce proceedings eventually finalized, and the ex-couple parted ways.
Nicole moved back to Massachusetts, the state she lived in before marriage. She started her career and was stable in just a few weeks. She buried herself in her work, trying to forget her failed marriage.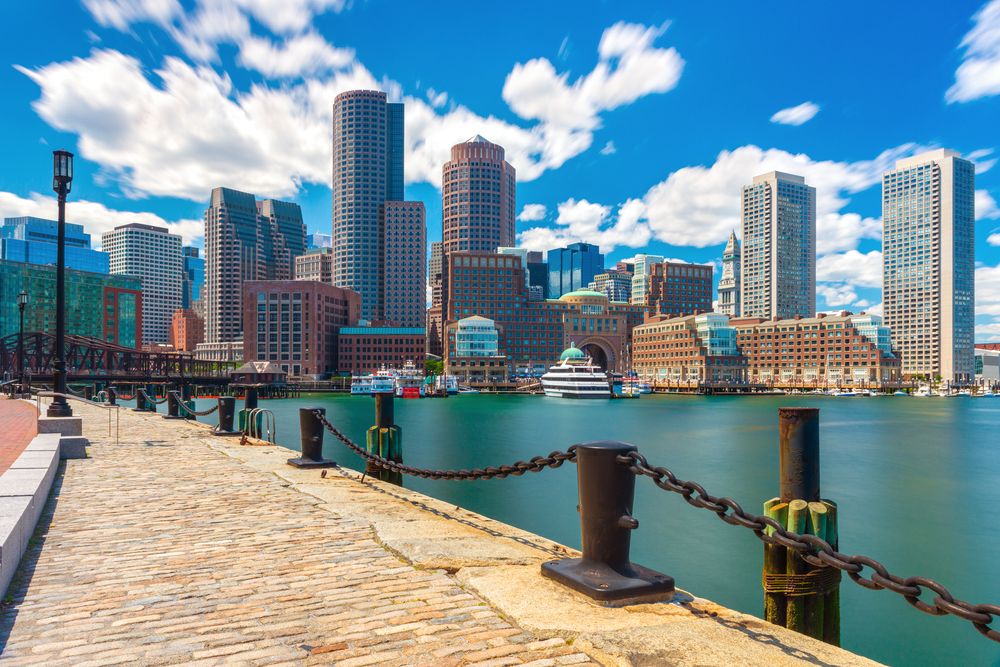 Boston skyline on a summer day, view from harbor on downtown, Massachusetts. | Source: Shutterstock
Another invite to her parents' place came up, and it was going to be the first time for her to attend alone after the divorce. This felt very strange for Nicole, but she knew she had to face reality eventually. And, so she drove to her parents' city, all ready to join the family gathering.
But, to her surprise, when she arrived at their residence, Luigi's car was parked outside. Confused, Nicole sprinted towards the house and opened the door leading to the dining area. To her shock, she found Pamela, her older sister, her best friend since they were young, holding hands with her ex-husband, Luigi.
Betrayed at the sight that she saw, Nicole closed the door and stormed out. She did not know how to process her emotions, seeing that her own sister went for her husband.
She questioned in her mind whether they were possibly together already during their marriage. Not knowing what to think and assume from the situation, Nicole drowned herself in alcohol at the closest pub. She cried herself to sleep that night.
The next few days felt odd as Nicole felt sick and nauseous. She decided to book an appointment with a physician to have herself checked. After a conversation with her doctor about how she felt, the doctor deduced that Nicole might be pregnant.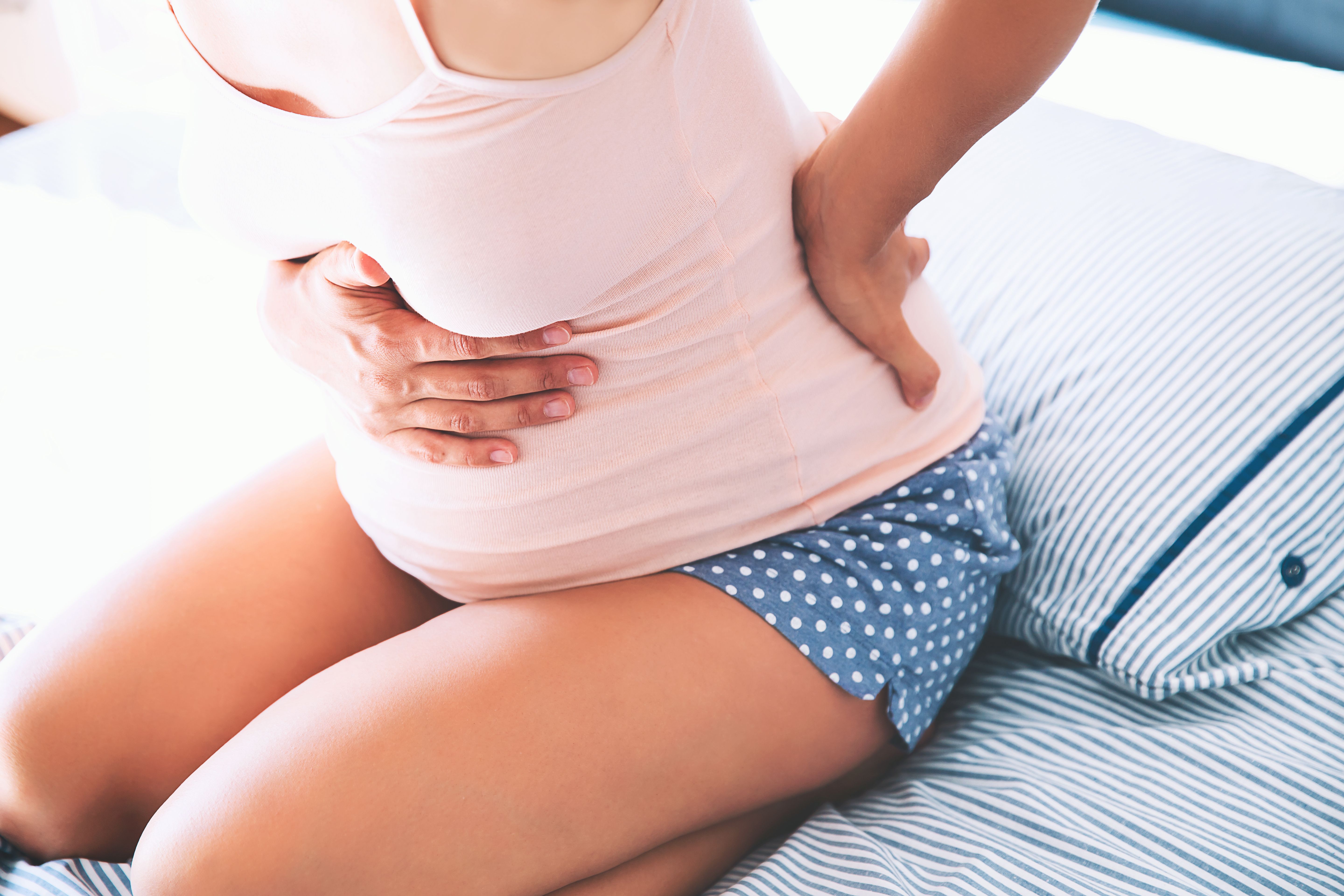 A pregnant woman touching her growing belly. | Source: Shutterstock
She was recommended to see an obstetrician, and it was confirmed that she was indeed carrying a baby. Nicole was torn with the idea that she had always wanted a child, but at the same time, realized that it was Luigi's, as well.
It took her a few more weeks to process the turnout of events, and she realized that she had to face the reality that her ex-husband, the father of the child she was carrying, is now with her sister.
The least she could do was tell everyone the truth of the situation. And so, in the next family gathering, Nicole prepared to make the big announcement. The day came, but before she could even give an update to her life, Pamela and Luigi announced that they were tying the knot.
Nicole thought that she was over about her sister getting together with her ex-husband, but at that moment, she felt vengeful. She decided to keep her baby a secret in the meantime and thought of the best way to make the announcement that would put everyone for a surprise.
Luigi and Pamela's wedding was easily planned, given that they only expected immediate family members and the closest friends to be present. The new couple was very excited, and so the wedding was booked just a few weeks from the last family dinner.
On the day of the event, Nicole shouted for everybody to join the photo op when the celebrations began to settle down. Everyone squeezed in to fit the camera frame, and just as all were smiling, Nicole made the big announcement that she was pregnant with Luigi's baby.
As everyone's faces transformed in utter shock, Nicole captured the photo, giving her a souvenir from her sweet revenge. Pamela was in denial of the announcement, telling her sister to call off her bluff just to anger them. Of course, Nicole insisted that it was all true.
The sisters have not spoken since the wedding. While the parents made constant effort to reconcile their daughters, both remained firm that they had nothing left to say to the other.
Nicole made it known to her parents that she felt genuinely betrayed by her sister and her ex-husband, justifying what she did during the wedding. As for Pamela, she felt that it was completely unnecessary to embarrass her in front of both sides of the family and their friends.
The only thing that both sisters had in common was that they fault that the other one wronged them. The situation is an even more difficult one for Luigi, given that he plans to be present as a father for his child with Nicole.
Both of them agree, as co-parents, that it would be healthy for the child to grow up with the presence of both of them, despite their separation. Luigi is unsure whether Pamela would be even alright for him to see his child, given the aggravated relations between the two sisters.
Do you think Nicole's wedding announcement justified, given that she really was the first to be in a relationship with Luigi? For another dilemma, read about how Dani could not recover from the loss of a child.
Please fill in your e-mail so we can share with you our top stories!