LeBron James' Daughter Zhuri Dances Her Heart out in a Video with Her Family as Backup Dancers
LeBron James' youngest child, Zhuri James, wowed fans on her dad's social media page after she expertly led the dance in a fun-filled family TikTok session.
Zhuri James might be the baby of the house in NBA champion LeBron James' home, but she is one of the queens of TikTok. The youngster proved this in a new clip as she led a TikTok dance at home.
The clip shared on LeBron's Instagram page showed the little girl looking radiant and dressed in a white T-shirt and a pair of brown pants. Zhuri soon started dancing as the TikTok song, "Go Daddy Go," came on.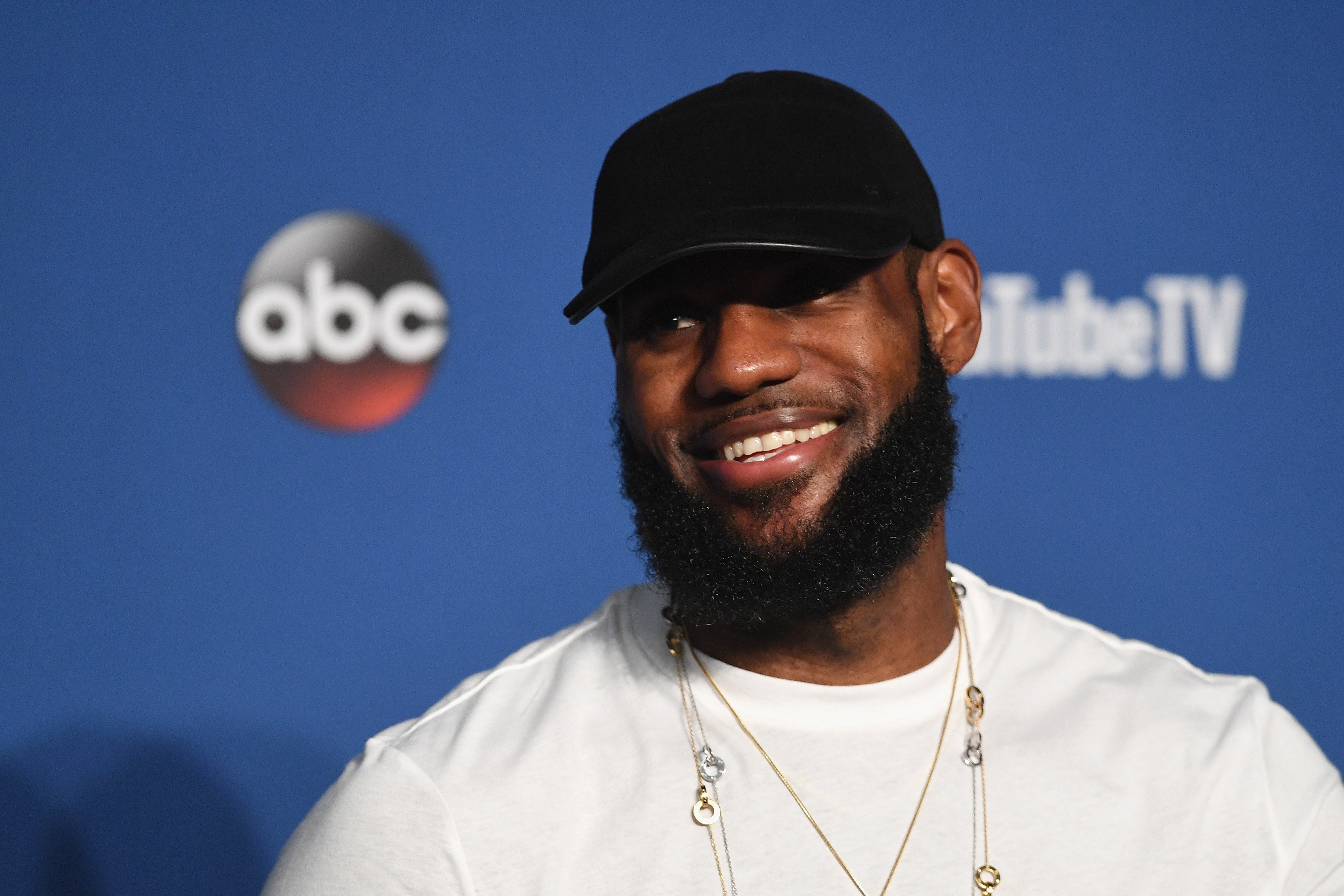 She swiftly delivered the moves and swings that most TikTok dance routines follow. After a while, she moved from the camera focus to show she was not alone.
Her mom came up next, swerving by with her body moves, followed by Zhuri's older siblings and, of course, their superstar daddy. LeBron shared several laughing-crying emojis while letting fans know it was the "James gang."
This TikTok session is one of the several clips LeBron had shared of his beloved daughter. Zhuri is the youngest in their home, but she's already displaying her delightful personality on social media.
In another of her TikTok videos, she was filmed indoors by her star mom, Samantha James, while her older brother, Bryce, joined her for a dance-off. The pair did not miss a beat as they danced from start to finish. 
LeBron installed a fun-sized version of their mansion in the yard, all for the little girl.
LeBron made a cameo appearance during the dance at the far end, but most fans were focused on his daughter's incredible moves. Many expressed their admiration for the little girl who is well on her way to becoming a superstar.
Besides fun dance sessions, Zhuri has proven to be the ideal company and gym partner for LeBron. Following the legendary basketballer's injury, he stayed off the court but not away from the gym.
While he continued working on his physique pending his return to the basketball court, he had Zhuri by his side with the right amount of motivation. 
The doting dad-of-three shared a photo of his workout session with the little girl on Instagram, where they posed for a father-daughter mirror selfie. Zhuri showed she was up to the task as she joined her father in flexing muscles. 
LeBron cannot help but be smitten by his tiny tot, and he has proven this time and time again. One of their father-daughter heart-melting moments was when he presented her with a unique pre-birthday gift. 
This happened a few days after he won his fourth NBA title, and Zhuri got to show off on social media. LeBron installed a fun-sized version of their mansion in the yard, all for the little girl.
The state-of-the-heart mini-home came with its own porch, couch, kitchen, and relaxing area. Zhuri proved she was a clean homeowner when her dad stepped on her front porch with his shoes by wiping off the dirt and letting everyone know it was a no-dirt zone.