Alabama Woman, 78, Graduates from University with a Bachelor's Degree
An Alabama woman made the news after attaining the outstanding milestone of completing her studies at Samford University and getting her bachelor's degree at the age of 78.
Vivian Cunningham, a native of Alabama, beat the odds against COVID-19 and other circumstances that she encountered in life as the 78-year-old bagged her bachelor's degree in Liberal studies. 
The senior citizen's story has become an inspiration to many people, both old and young, who want to achieve academic success. Cunningham recalled growing up in Titusville, Birmingham.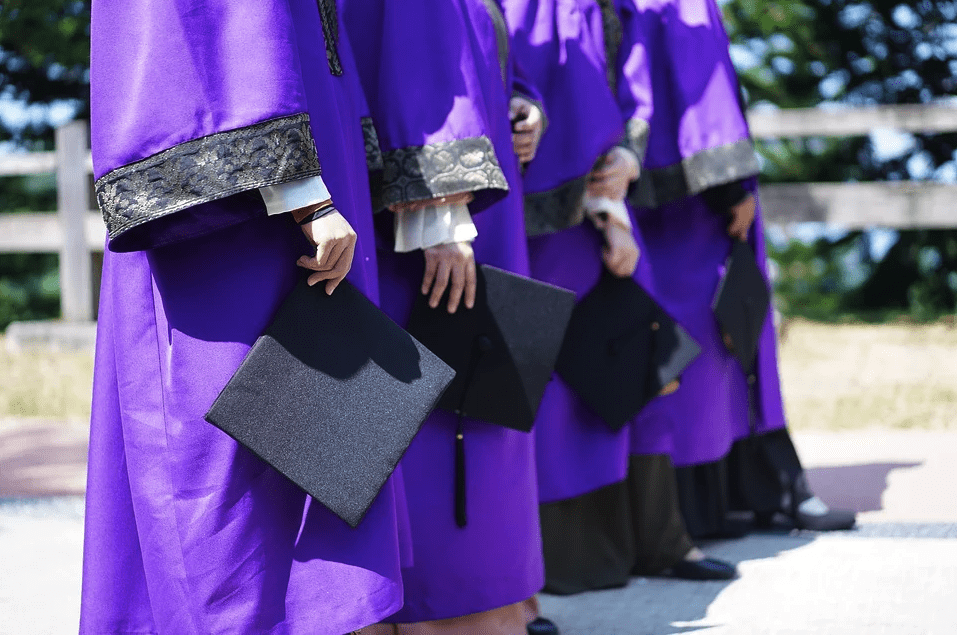 The scholar noted that she grew up with the knowledge to become a seamstress, her grandmother and great grandmother had both been seamstresses, and it was passed down to her.
While the 78-year-old loved making dresses, she was quite interested in education. She worked in Atlanta as a seamstress for a while before returning to Birmingham, where she got a job at the Alabama Power Company. 
#NewsWeLove 😍

Vivian Cunningham, a 78-year-old former custodian, received her degree from Samford University on Saturday. Congrats to Cunningham and the entire #Classof2021 spring graduates!🎓👏 #MondayMotivaton

🎥 @SamfordU pic.twitter.com/C7PPnhyWdL

— #WVTM13 (@WVTM13) May 10, 2021
The Samford graduate worked hard to raise her kids, and there wasn't much left for education. She worked at the power company for 13-years, within which she worked her way up.
In 2019, a 94-year-old woman, Amy Craton, went viral after she bagged her bachelor's degree with an impressive 4.0 GPA.
"There were some times I wanted to give up," Cunningham said, but an encouraging internal voice always kept her going.

Vivian Cunningham will graduate from Samford University with a bachelor's degree at the age of 78, the college announced 👏👏👏 https://t.co/Z7S7OIzq2V

— 7News DC (@7NewsDC) May 7, 2021
Cunningham soon got the opportunity to brush up on her education with the power company's Tuition Reimbursement Program, and she earned course credits at many universities in Birmingham. 
She earned an associate degree in paralegal studies at Virginia College before moving to Samford University. Speaking about her, Cunningham's son, Donald, mentioned that it was tough on her from the beginning.
Vivian Cunningham is proving it is never too late to better oneself. The 78-year-old graduated from Samford University in Birmingham, Alabama with her bachelor's degree.​ https://t.co/ygGOgJuafO

— FOX 5 Atlanta (@FOX5Atlanta) May 11, 2021
Cunningham was a single mom with two kids and could not get a babysitter. Donald's sister, Tarra P. Barnes, made it known that despite the struggles, their mom was love personified.
Six years after enrolling in Samford, the university graduate is ready to forge ahead with her studies. She noted that there was a possibility that she would go for her master's degree.
Nothing is going to stop Vivian Cunningham from inspiring others. >> https://t.co/cFe7dKoBaG pic.twitter.com/TnWMLqEZDD

— WPXI (@WPXI) May 12, 2021
In 2019, a 94-year-old woman, Amy Craton, went viral after bagging her bachelor's degree with an impressive 4.0 GPA. It took Craton five decades to attain her educational goal, but she did ace the degree.
Cration's education was on hold in 1962 because she returned to work and raised her four children after divorce. Now, she is a graduate of Southern New Hampshire University. 
94-year-old Amy Craton, graduated University with a 4.0 GPA showing the world that it's never too late to follow your dreams! 👊🎓 pic.twitter.com/eOtKNozvis

— The Female Lead (@the_female_lead) August 30, 2019
Also, in 2019, Alabama A&M University recorded the groundbreaking success of another senior citizen. An 80-year-old student graduated magna cum laude with an amazing 4.0 GPA.
The academic scholar Donzella Washington and her outstanding university result also went down in history as the oldest graduate of Alabama A&M University in the school's 144-year span.