Jill Duggar's Husband Derick Dillard Graduates from Law School Weeks after Josh Duggar's Arrest
Reality TV star Jill Duggar's spouse, Derick Dillard, graduated from law school over the weekend, and his wife could not be prouder of him. The celebration comes after his brother-in-law's arrest.
Jill Duggar and her husband Derick Dillard have something to celebrate following Josh Duggar's arrest recently. She took to Instagram to reveal that Dillard graduated on Saturday.
"I'm incredibly proud of @derickdillard and all the hard work he put into #lawschool the past three years," Duggar captioned her post.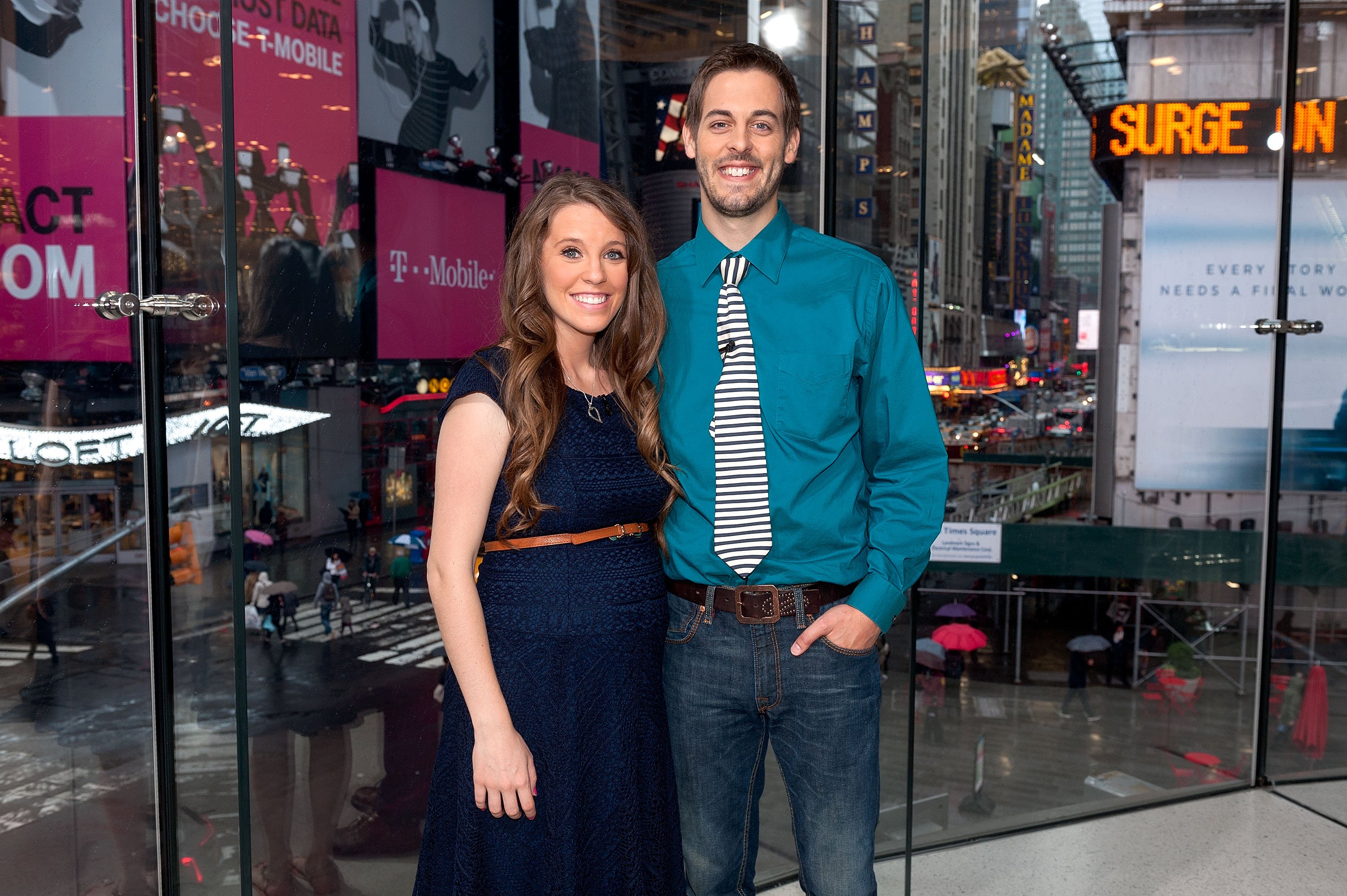 GRADUATION DAY
She shared the family was excited to celebrate Dillard's achievements at his commencement ceremony and then continue the celebration at home with family and a brisket dinner:
"Babe, I look forward to what God has in store for the future, and I'm so thankful to get to be your cheerleader all the way!" 
The 29-year-old also shared a bible scripture from Micah 6:8, which reads, "He has told you, O man, what is good: and what does the Lord require of you but to do justice, and to love kindness, and to walk away humbly with your God?"
Along with the uplifting message, Duggar posted a gallery of photos from graduation day, which shows a family shot of her and Dillard with their two kids, and one while he was on stage to receive his qualification.
On May 8, she uploaded a selfie with her spouse on her Instagram Story that showed her and Dillard, 32; all decked out for the occasion. Duggar wore a red lace dress above knee length, and Dillard matched his tie with the color of her outfit.
The father of two earned his degree from the University of Arkansas School of Law.
He explained the day before his big day that he graduated with an accounting degree exactly ten years earlier with the support of his mom. Dillard divulged that his wife also supported him in his recent milestone. 
JOSH'S ARREST
The celebration comes after rough few weeks for the Duggar family. Duggar's brother was arrested for being in possession of inappropriate images of minors charges on April 29.
After his apprehension, his sister and brother-in-law took to social media and released a joint statement talking about the importance of community.
Dillard and Jill said they need others for support, prayer…people to do life with, and much more than that. She concluded the post by asking her followers who they are grateful for.
FAMILY DRAMA
Since leaving the family's reality show in 2017, the pair have distanced themselves from her family. The couple left because the family took their autonomy away from them.
The move negatively affected her relationship with her parents over the years. Last year, she told People that she and Dillard did not have much control over their lives and prioritized their children Samuel and Israel.
Duggar, along with her siblings, broke many family rules to live life to their fullest. In 2014, she and her sister Jessa shared that the family abstains from alcohol. However, she and her spouse were pictured with an alcoholic beverage on the table during a date night.