Who Was René Angélil? Facts about Celine Dion's 26-Years-Older Spouse Who Died of Cancer
Celine Dion was once in a relationship with a man named René Angélil— he was nearly three decades older than her, but the love they shared was one for the books. 
Everyone knows that behind every successful man is a strong woman, but not many are aware that it also goes vice versa. A brilliant example was Celine Dion's relationship with René Angélil.
He was the man who single-handedly changed her life by representing her when he discovered her talent. Here is a crash course on his eventful life.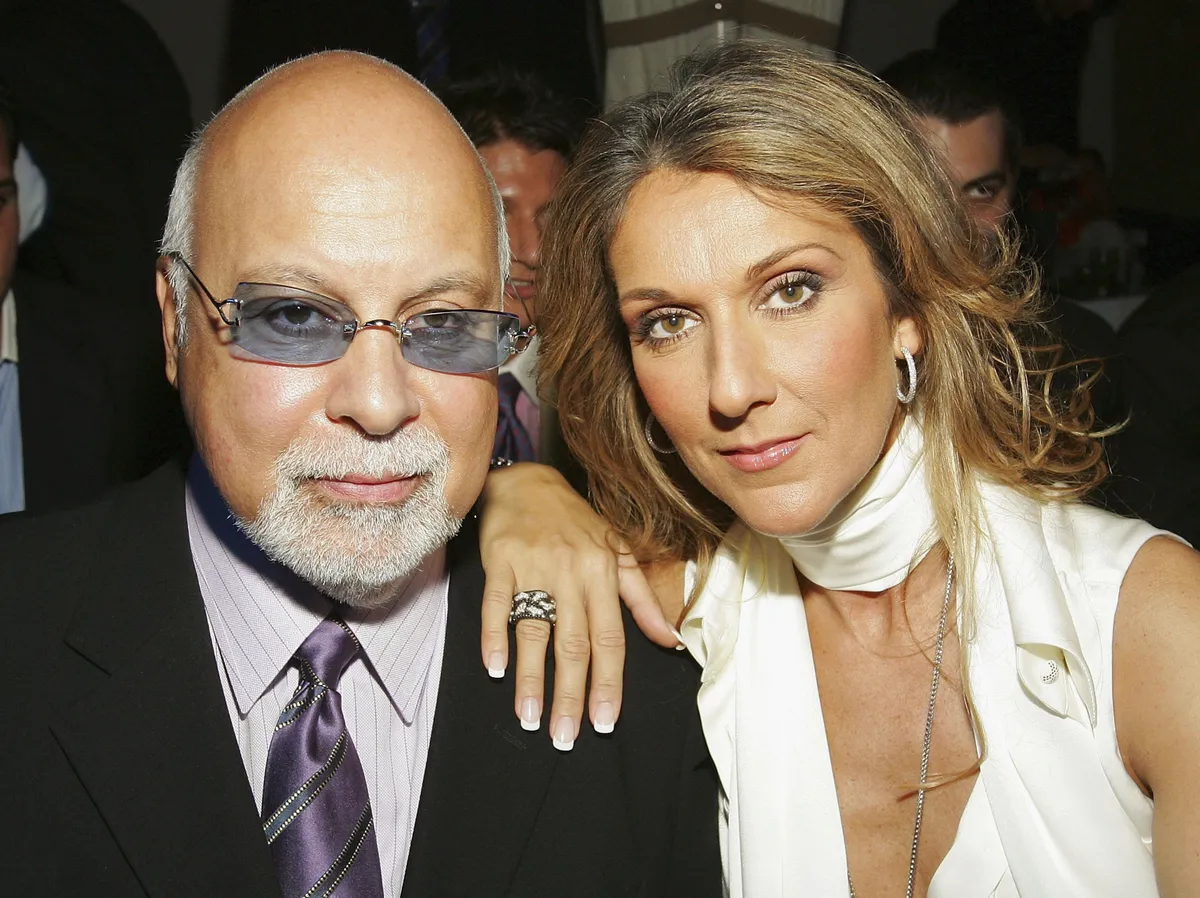 HIS EARLY BEGINNINGS 
Angélil was a native of Canada, born in Montreal in 1942 to a Syrian father who worked in the textile business and a Lebanese mother. Together they raised a child that grew up into a man with a big heart and vast influence.
Montreal Jubilation Choir founder Trevor Payne, who had been friends with Angélil for decades, described him as a "generous, kind, and gifted" man who never strayed from his principles. 
HIS CAREER
At age nine, Angélil joined the school choir. He officially began his professional musical career in the band "Les Baronets" — a trio that specialized in making French versions of different songs, including Britain invasion ones. 
By the time she was 18, Dion had started to feel a shift in her perception of him. 
The group went their separate ways in 1972, after which Angélil took up the title of manager. He started working with his best friend Guy Cloutier to manage singers, including Ginette Reno and René Simard.
THE FATEFUL ENCOUNTER 
Angélil had been in the game for 20 years but was still struggling when one day in 1980, he received a demo tape from the mother of a teenage girl.
Her name was Celine Dion, and her music gave him goosebumps which made him realize he had stumbled upon a girl with vast potential. Angélil decided to nurture her even at his own expense. 
One year later, he mortgaged his house to help fund the making of her debut album, "La Voix du Bon Dieu." It was an investment that paid out doubly for Angélil and Dion. 
THE METAMORPHOSIS 
Success followed the album and the two worked closely together to expand on it. By the time she was 18, Dion had started to feel a shift in her perception of him. 
In 1994, she had become a force in the music industry with several awards to her name. When she clocked 24, the talented singer became Angélil's spouse in a lavish ceremony. 
They had three kids together; René-Charles Angélil and twins Nelson and Eddy; however, those are not the only children associated with the late music manager. 
A FATHER SIX TIMES OVER 
By the time Angélil met the woman he finally settled down with, he had already tried his hand at marriage with two different women, Anne Renée and Denyse Duquette.
Besides his kids with Dion, he shares three other children with his former wives, Anne-Marie, Patrick, and Jean-Pierre. 
HIS HOBBIES 
Angélil's love for poker was well known— he reportedly used to bet up to a million dollars per week because he could afford to. 
He was good at it, too; his keenness helped him qualify for the World Series of Poker in 2005. The game is not one for the kind-hearted, but Angélil played that way. 
Celine Dion remembers late husband Rene Angelil a year after Angelil's death, says he made her 'stronger.' https://t.co/dixSWam0on pic.twitter.com/GI8OrpWTfS

— PopCrush (@PopCrush) February 22, 2017
HIS ILLNESS 
Angélil's illness started in 1992 when he suffered a heart attack. By 1999 he was diagnosed with throat cancer, and he received treatment for it. 
At the time, his wife took a break from her work to tend to him. He got better, and they started their family together. However, the disease returned at the end of 2013. 
Eventually, he had to be operated on, and it cost him his ability to talk and swallow— he could only be fed via a tube. At that point, Dion took another break from her work to be with him; she returned later but only at his insistence.
HIS DEMISE
Dion's husband fought throat cancer bravely for more than a decade before he succumbed. Even in death, the love he harbored for her showed itself. 
His last desire was to die in her arms, and it is precisely what happened on January 14, 2016, when he gave up the ghost. He was aged 73.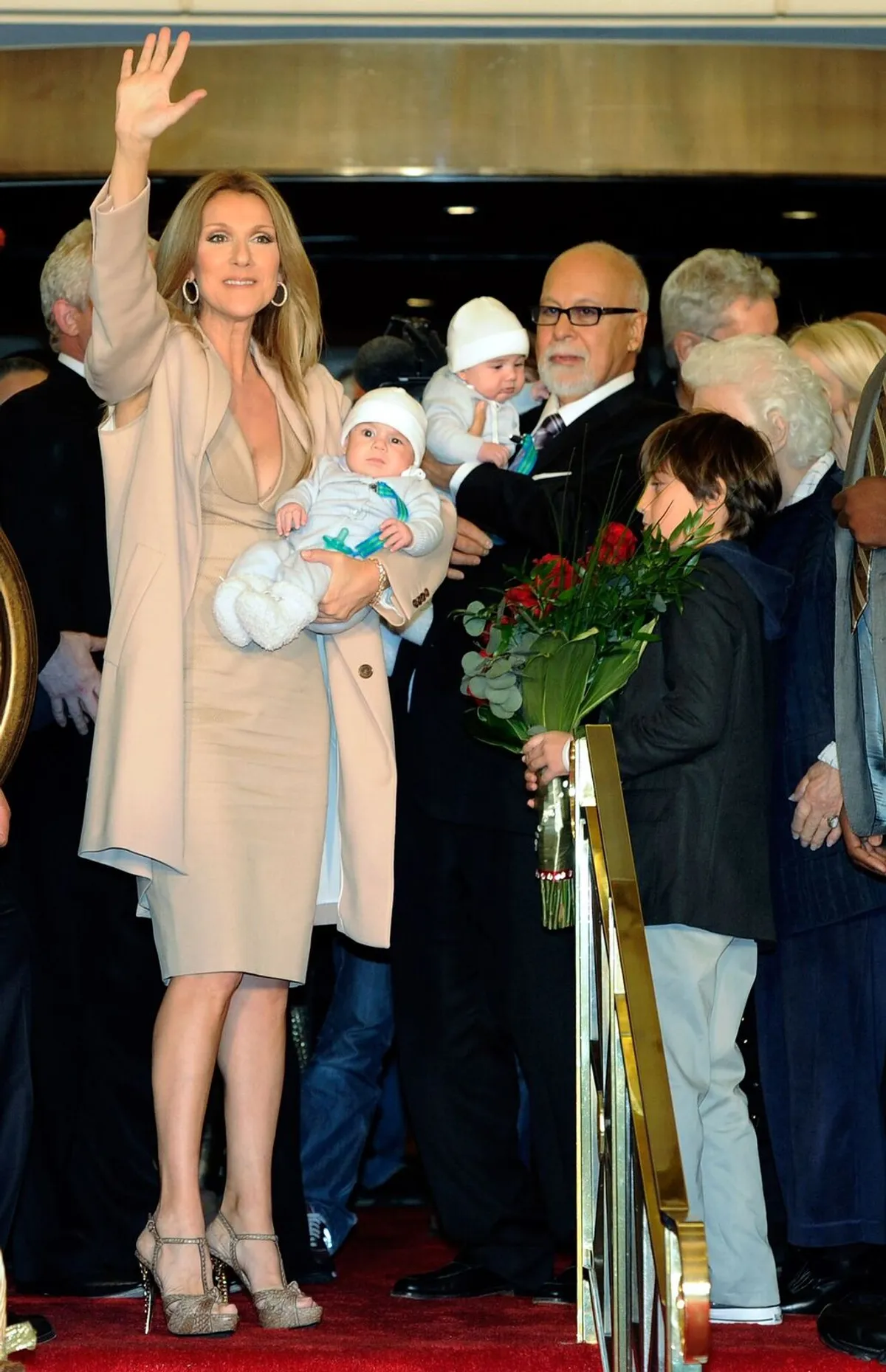 She spent her final moments with him, assuring him all would be well with herself and their kids. Angélil's funeral was held on January 22, 2016, at Montreal's historic Notre-Dame Basilica. RIP Angélil.