7-Year-Old Minnesota Boy with Prosthetic Leg Has Special Bond with a Puppy Born without a Paw
A seven-year-old Minnesota boy with a prosthetic leg has an incredible bond with his family's dog as they both have limb differences. 
Paxton Williams, a seven-year-old boy from Minnesota, has an extraordinary bond with his family's dog, Marvel. Paxton has a prosthetic leg, and Marvel was born without her front paw.
When Barb Felt, the breeder of Rolling Oaks Goldens, noticed one of the puppies had been born without a paw, she knew that the little puppy had a very special purpose.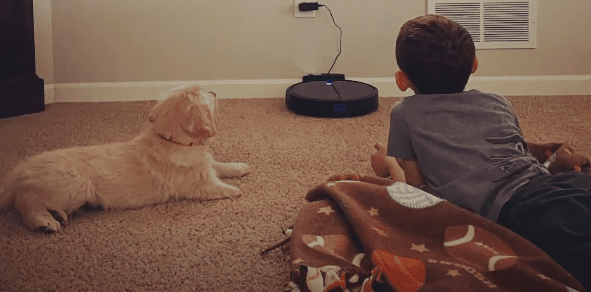 Felt shared to CBS Minnesota that she and the staff at Rolling Oaks Goldens wanted the puppy to go to someone who had a limb difference too. They were then put in contact with the Williams family.
One of her clients was Paxton's occupational therapist, and the doctor put the breeder and the family in contact. The Williams then adopted little Marvel so the two could overcome their limb differences together.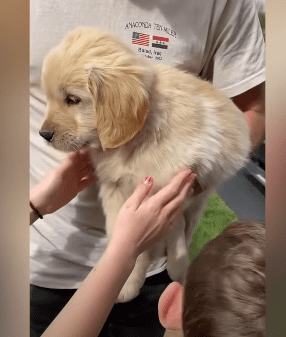 Paxton had been born prematurely and developed an infection in his leg, which stunted the growth. Three years ago, his parents decided to have his foot amputated so he could get a prosthetic to walk easier. 
Felt knew Paxton and Marvel would be the perfect match, and his parents Blaine and Stephanie, have loved watching their son bond with the puppy over their mutual limb differences. 
Paxton and Marvel's story is very similar to a girl named Sapphyre in Tennesse.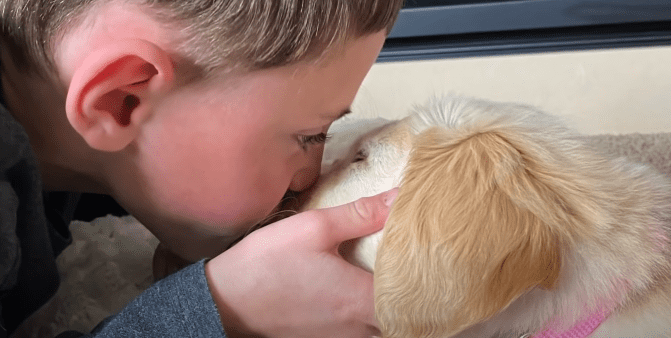 In the first week of the Williams having Marvel, Paxton already loved taking her on walks on the trails near their home. His dad has been capturing the two's matching strides.
His mother noticed how Marvel had changed the way Paxton spoke about his own story. He would say that Marvel is just like him as they are both missing a limb. 
Meet Marvel 🦮 and Paxton 👦🏼
Marvel was born without a front paw, Paxton has a limb difference.
These two were meant for each other.
Tune into @WCCO at 530pm to hear how this puppy has helped Paxton find his own voice in creating a more inclusive world ❤️ #wcco pic.twitter.com/3MhRQyTo5L

— Marielle Mohs (@MarielleMohs) May 9, 2021
As Marvel ages, she might need her own prosthetic or wheelchair, but she is very healthy and happy for now. The family hopes Paxton will eventually be able to run with his dog alongside him.
Paxton and Marvel's story is very similar to a girl named Sapphyre in Tennesse and her adorable dog, Lt. Dan. Sapphyre Johnson was born with missing fingers and toes and Lt. Dan was born without a front paw. 
She had her feet amputated so she could get prosthetics fitted free of charge from the Shriners hospital in Greenville, South Carolina. Like Paxton and Marvel, Sapphyre and Lt. Dan have similar limb differences. 
The hospital staff and her parents hoped that Lt. Dan would be a good form of therapy for Sapphyre. When she first saw him, she remarked that he was just like her and was her puppy.