Detailed Instructions on How to Adopt a Retired Police Dog
Have you ever wondered what happens to police dogs when they retire? Well, the good news is if you have a loving home and want to give a canine a loving home, you can apply to adopt one!
The TSA has a Canine Training Center Adoption Program available for people who wish to home a retired police dog. The dogs available for adoption are those who don't meet TSA's criteria.
The TSA explained that these dogs are often-times untrained, highly active, and not housebroken. However, if you have the patience to train the animal and give it care, it will become a well-needed family member.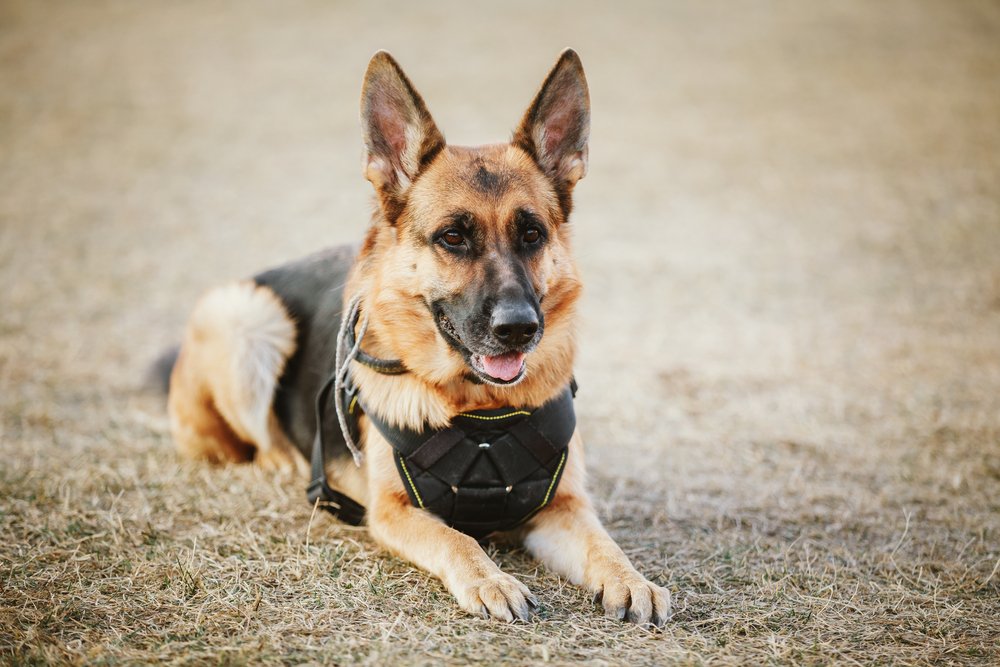 Besides not meeting the TSA's criteria, some of the dogs have actually retired from government service. There aren't any favorites when wanting to adopt a canine as it's a first-basis option.
The TSA tries its best to ensure that those who meet all the requirements are paired with dogs that will be suitable for their families, homes, and lifestyles. There are certain requirements for homes that wish to adopt.
Never physically force your dog into a down position!#Sponsored by @GoodPupApp https://t.co/b9VIP2RxfC

— American Kennel Club (@akcdoglovers) May 5, 2021
HOME REQUIREMENTS
1. Yard must have fencing at the time of application.
2. Applicant must not intend on moving within six months of adoption.
3. All local pet ordinances must be abided by adoption homes.
4. Applicants must agree to provide medical care, training, exercise, and companionship to dogs.
5. Existing pets must have the latest preventative care and vaccinations.
6. Children's age in the home must be considered when a canine is selected.
Want to Give a Retired Police or Military Dog a Forever Home? Mission K9 Rescue Can Help — https://t.co/JHiH3WlIG2 pic.twitter.com/wJgLnsusZa

— Mental Floss (@mental_floss) June 29, 2019
ADOPTION DOG LOCATION
Applicants that are approved will be expected to visit the San Antonio-Lackland Joint Base in San Antonio, Texas. Dogs will not be shipped, and multiple visits might be needed for the process to be completed.
APPLICATION PROCESS
People meeting the minimum requirements are the only ones who will be considered. Those interested in adopting can email the adoptions coordinator at adoptatsacanine@tsa.dhs.gov.
At the Fulton County Jail, inmates are hard at work — training dogs and readying them for adoption via the Canine Cellmates program https://t.co/OnbiSIZqhJ pic.twitter.com/7soejpz6ab

— GPB News (@gpbnews) April 12, 2018
Adoptions can also be made through the Mission K9 Rescue website. For people using desktop computers or laptops, an online application form can be filled in right on the website.
Or for those wishing to apply to adopt a dog using their cell phones or tablets, a form can be found here: https://petstablished.com/adoption_form/4178/generic. Rules to qualify are listed on the site.
Today, the City entered into a partnership with @k9sforwarriors to bring a new canine center & rescue program to #SanAntonio that will rescue & train 200 local qualifying dogs per year as service animals for adoption & placement with Disabled American Military Veterans 🐶❤️#SATX pic.twitter.com/SZ9oV5FGmF

— City of San Antonio 💪+💉=💃🌺🎊 (@COSAGOV) January 17, 2019
The "Simplemost" website said retired dogs available for adoption are usually aged between 10 and 12. The most common breeds include Belgian Malinois, Labrador retrievers, German shepherds, and Springer spaniels.
Former President Bill Clinton was the one who passed Robby's Law in Congress to permit retired military and police dogs to be adopted by their handlers. Before then, dogs were euthanized when no longer fit for service.