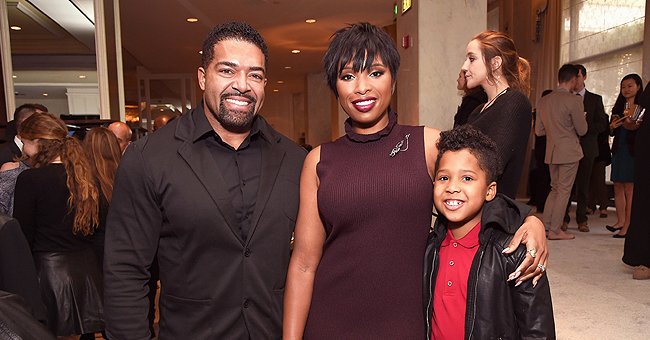 Getty Images
Jennifer Hudson's Ex-husband and Son Don Matching Gymwear While Flexing Their Muscular Arms
Working out can be stressful but can also be fun when done with someone admired. Jennifer Hudson's ex, David Otunga, and son proved that lifting dumbbells and exercising can be enjoyed.
Jennifer Hudson's ex, David Otunga shared a clip of himself and his son, David Jr. spending an adorable father-son moment with each other. A recent post on his Instagram page saw them twinning in a similar outfit as they pull some exercising stunts.
Otunga shared a video of them looking all sweaty in a matching two-piece jersey with their name inscribed at the back. The duo showed they had so much enthusiasm for a healthy lifestyle.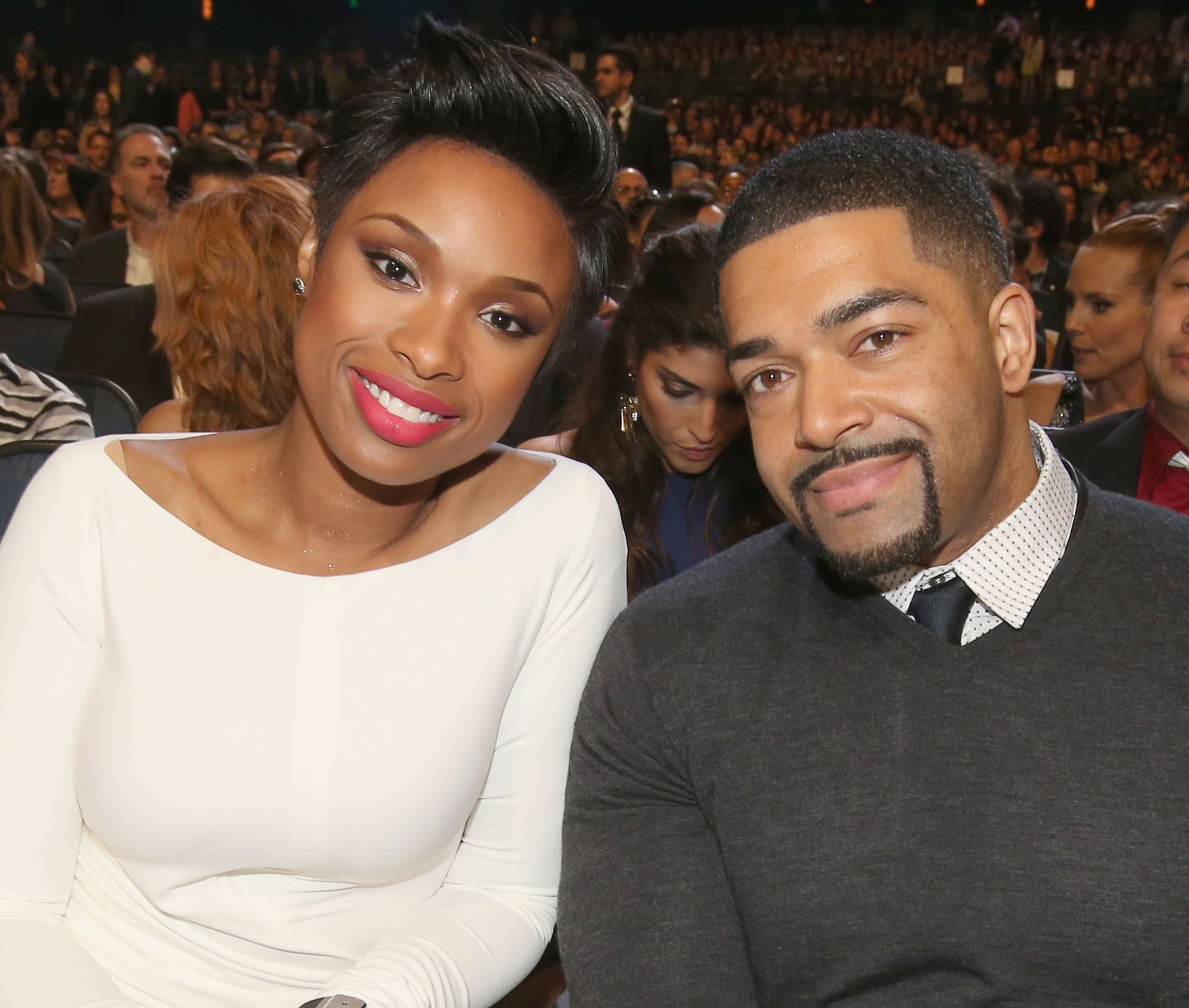 Jennifer Hudson and David Otunga attend the 40th Annual People's Choice Awards on January 8, 2014 | Photo: Getty Images
David was seen mimicking every move his father made. With a lengthy caption, Otunga described how his father was a major role model and taught him all he needed to know about parenting his own kid.
The loving father also noted how he enjoyed helping David with his fitness as well as his focus on his character and self-confidence. He wrote:
"I am raising a son who carefully watches and emulates everything I do. I enjoy helping David build up his fitness, but I also focus on helping him build up his character..."
The WWE professional concluded his message by reiterating that the two best investments a man can make are his health and children.
While he recalled his notable achievements, he explained fatherhood to be the greatest of them and noted he will always opt for every opportunity to be there for his children.
Later that year, Hudson's son spent thanksgiving with his father.
Over the years, David has received tons of love and affection from both parents, who, respective of their failed relationship, has continued to make their kid their priority. Both parents' love for their son is immeasurable.
Even during the lockdown, their son's 11th birthday was a heroic event as Hudson threw him an epic themed birthday party, and his dad got him a personal Captain America shield.
However, things were not always like this. Years back, Hudson filed an order of protection against the WWE professional to fight for the emotional and physical safety of herself and her son.
However, in 2017, Hudson's ex was able to get primary custody of their son when she had to work for the UK TV show, "The Voice." He was granted temporary custody while she was away at work.
Later that year, Hudson's son spent thanksgiving with his father, and this subsequently led to Otunga getting full custody of the child.
Ever since then, David has immensely enjoyed the love and care of a father and a mother. Fatherhood is indeed an investment for the singer's ex.
Please fill in your e-mail so we can share with you our top stories!