Susan Lucci Pairs a Cheetah-Print Skirt with a T-Shirt & Pink Christian Dior Bag for Lunch with Mom
Susan Lucci still has her fashion A-game on point as she rocks a jaw-dropping outfit for a symbolic outing with her mom. The Hollywood beauty looked chic in a new Instagram photo showing off the combination.
Susan Lucci must be the hottest 74-year-old on the planet! The actress honored a day out with her mother, Jeanette Lucci, with both women grabbing lunch together.
Taking to Instagram, the star showed off the glamorous look she opted for to make the day a more remarkable one. She shared a photo of herself looking chic in a white t-shirt, tucked into a cheetah-print skirt.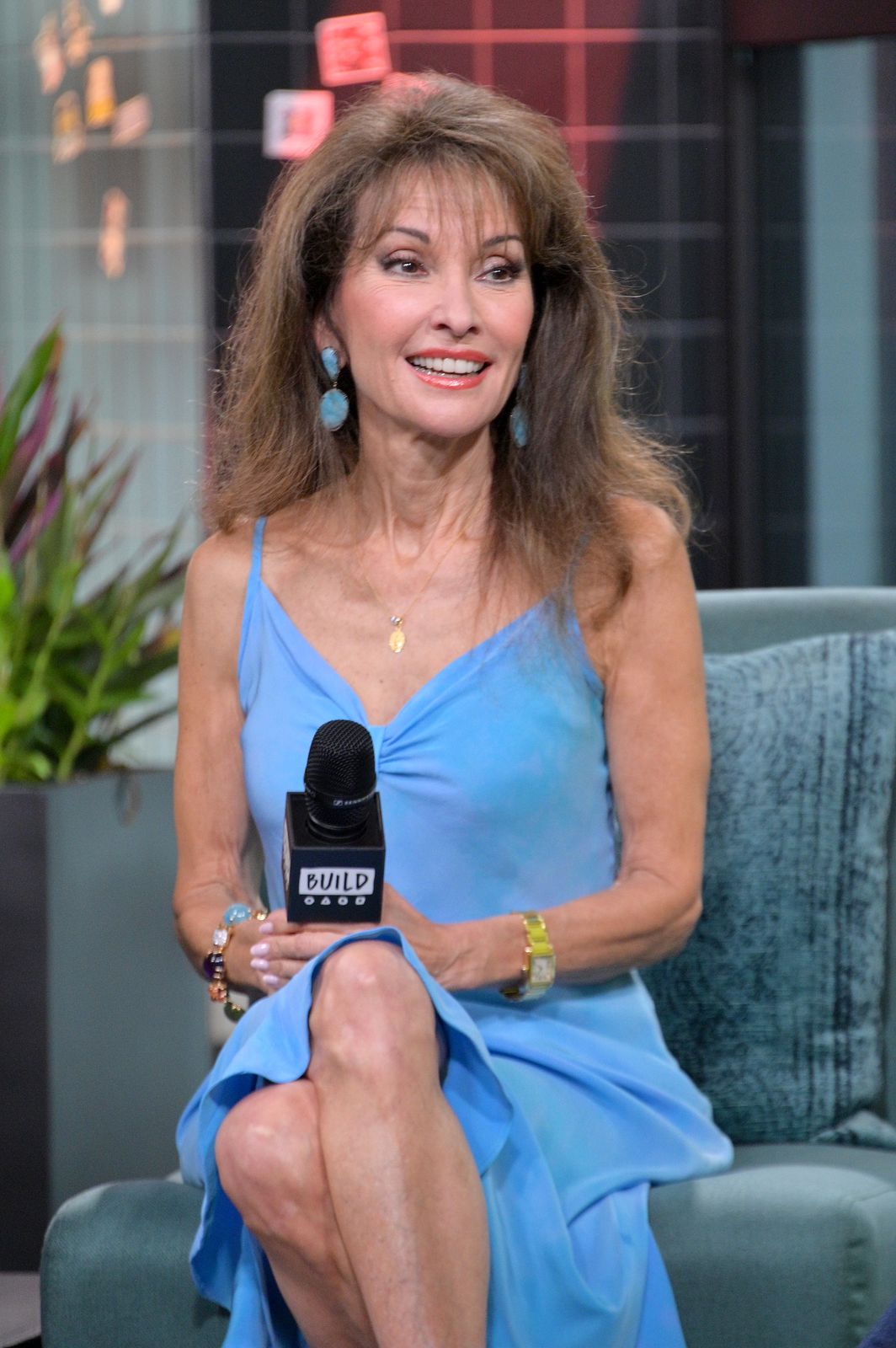 Lucci paired the figure-flattering combination with a pink Christian Dior bag and gold bracelets on both wrists while sitting on a beige couch.
The icon, who wore her center-parted sandy locks down completed the look with a stunning smile, enough to capture any heart. She accompanied the picture with a caption explaining her day's plan. It read:
"On my way to lunch with my mom. Always been one of her favorite things for us to do."
She finished off with two pink heart emojis, which fans returned in multiple folds while commending her glam appearance. Most fans also wished the "All My Children" star a fun day out with her mom.
Lucci is no stranger to making headlines for her stunning outfits and youthful appearance. In a previous post, the icon wowed fans in a pink strapless tulle gown and gold accessories as she sat on a grand piano.
The icon credits her youthfulness to a consistent workout session, healthy eating, and a reliable skincare regimen
Her toenails shone glossy red, matching the color of her lipstick. Inches away from her bare feet, which rested on a low bench in front of the piano, Lucci's pair of gold high-heeled shoes were visible.
Followers outdid themselves while singing odes to the actress's gorgeous appearance. Earlier this year, she made the headlines again, this time, for a more incredible shot.
Lucci shared a photo of herself dazzling in a white strapless one-piece swimsuit while frolicking on a poolside bench. She gave the credits of the beautiful shot to her husband, Helmut Huber.
The swimsuit was reminiscent of one she wore last year, during a February getaway to St. Barths. She shared a photo from the dream vacation on social media, which showed her taking a stroll on the beach clad in the white strapless one-piece and sunshades.
The vacay seemed to be a fun one judging by the smile spread across the Daytime Emmy Award-winner's face as she soared through the sands.
Her toned body and trim figure garnered adorable comments from fans who remained in awe of her ageless looks despite battling a near-fatal heart condition only months prior.
Notably, the icon credits her youthfulness to a consistent workout session, healthy eating, and a reliable skincare regimen, and it all seems to be paying off.