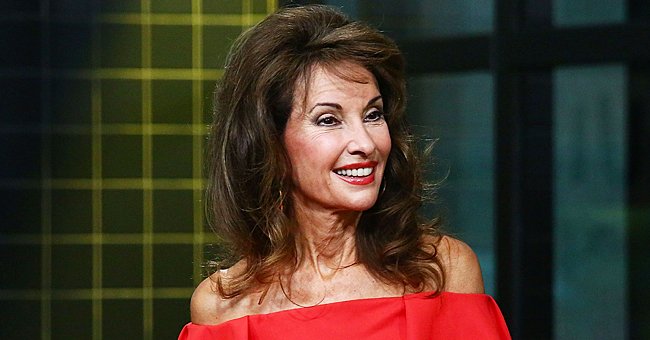 Getty Images
Susan Lucci, 74, Stuns Fans as She Defies Her Age in a Pink Jacket & Tight Jeans — See Comments
The 74-year-old had her fans' jaws on the ground as she showed off her seemingly ageless figure in a recent snap that she shared with her Instagram followers.
Susan Lucci defines defying age as the 74-year-old actress stunned her 157 000 Instagram followers with the most recent post on her page. The actress had her fans flooding the comment section with compliments.
The "All My Children" star looked dashing in a pink blazer and fitting jeans as she read her printed lines in preparation for rehearsal that would take place virtually. Lucci was the definition of style as she posed for the photo.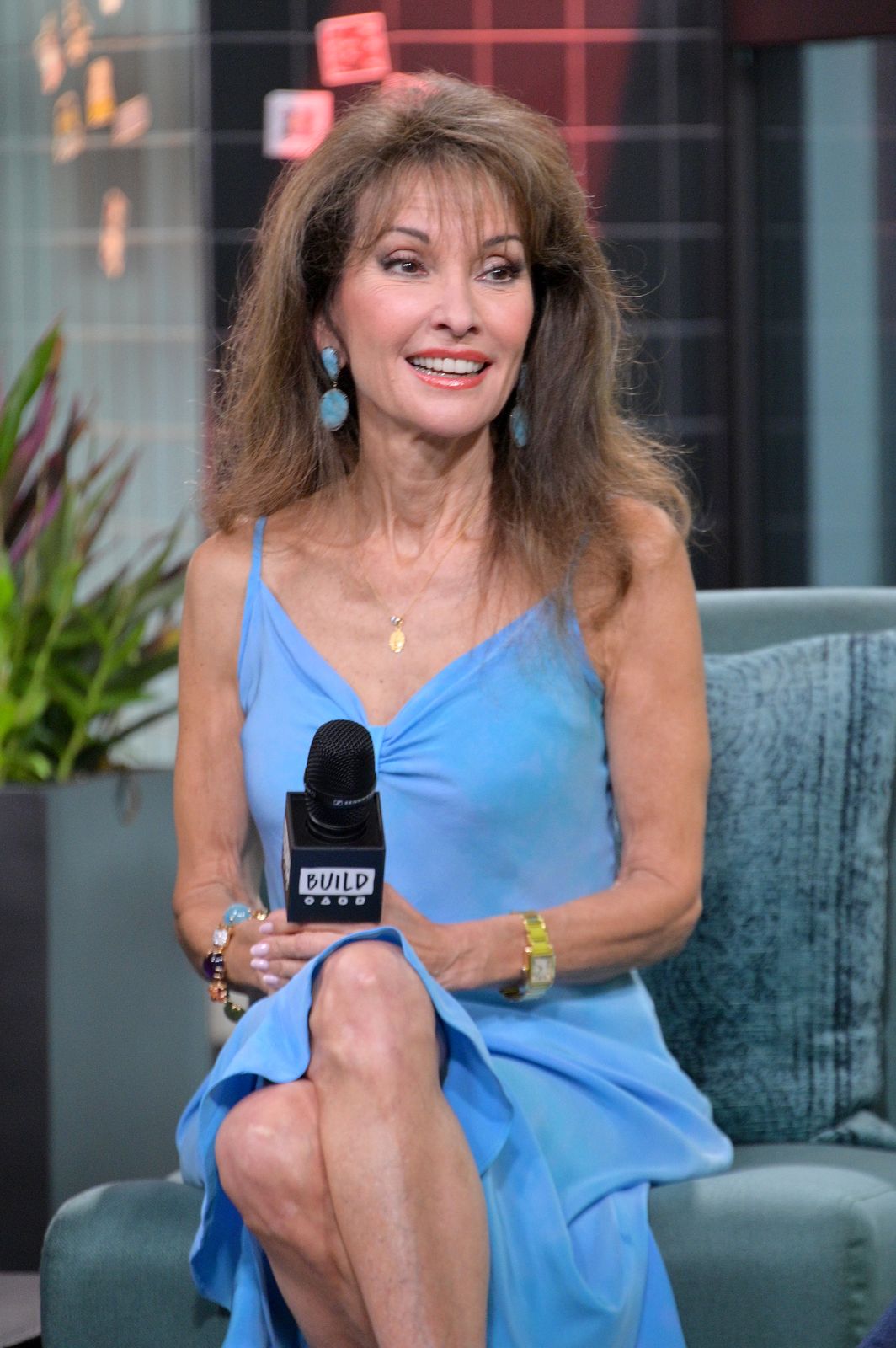 Susan Lucci at Build to discuss the show "Celebrity Autobiography" on July 09, 2019 | Getty Images
MODERN AND CHIC
The "Devious Maids" actress showed herself looking glamourous as she prepared to tackle her first rehearsal on Zoom. Technology doesn't seem to hinder the 74-year-old as she showed her setup with her laptop and lighting.
Lucci's hair was blown out as she sat on her leopard-print bench with her computer open in front of her, positioned on top of a pile of books. Her post reeled in plenty of compliments from her followers with one reading:
"Susan, u look ? pretty in pink ❤️. Gorgeous as ever with or without the ring light ?."
BORROWING FROM THE YOUNG ONES
The 74-year-old is even roping in some tricks from the youngest generation. The photo also shows Lucci's new ring light, a lighting device usually used to make videos for Instagram or TikTok.
Lucci isn't afraid to share her gorgeous figure with the world as the little red number fit her like a glove and showed off her fit physique.
Lucci seems to go to all lengths to ensure that she is prepared for the role that she is stepping into, whether that be looking as chic as ever or ensuring that her technology is up to standard. The 74-year-old is keeping up with all the latest trends.
SWIMSUIT SHOTS
Lucci has also been known to show off her more relaxed side on social media as she shared a snap of her chilling next to the pool while her husband, Helmut Huber, captured her sunbathing.
The actress posted the shot of her wearing a white one-piece swimsuit with gold details that showed off her slim figure. The photo shows her holding a book as she reached out toward the camera. Lucci captioned the post:
"Helmut paparazzi strikes again!!!"
HOT PINK NUMBER
Pink seems to be Lucci's color as earlier this year. She donned a hot pink number to announce that she would be taking part in the ABC Daytime/Back on Broadway event, which had her followers double-tapping as fast as they could.
The 74-year-old took social media to share her stunning outfit as she sat on top of a black piano. The hot pink dress sported a strapless, heart-shaped neckline that hugged Lucci's curves showing off her fit figure.
Another show-stopping fashion moment for the "All My Children" star was when she recorded a video for the American Heart Association wearing a one-shouldered red cocktail dress.
Lucci isn't afraid to share her gorgeous figure with the world as the little red number fit her like a glove and showed off her fit physique as she made her announcement. The 74-year-old is a fashion icon in her own right.
Please fill in your e-mail so we can share with you our top stories!