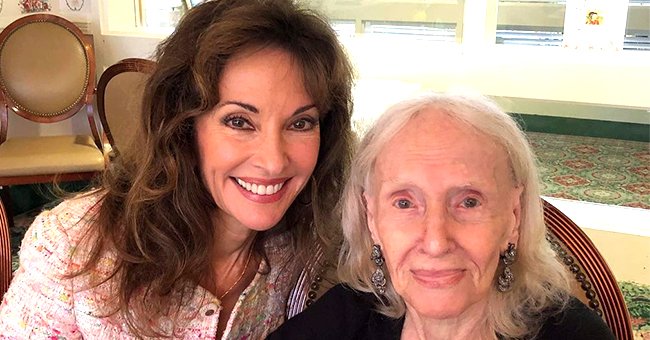 Instagram/therealsusanlucci
Susan Lucci, 74, Sees Her Mom for the 1st Time in a Year — Fans Spot Their Uncanny Resemblance
The soap legend was reunited with her 103-year-old mother after not seeing her for a year.
Susan Lucci took to social media to share the special moment that she saw her mother for the first time after being separated for a year due to the Covid-19 pandemic.
Lucci's mother, Jeanette Lucci, is 103-years-old and lives in a nursing facility in Florida whilst Lucci lives in New York, making in-person access to her mother particularly difficult over the last year.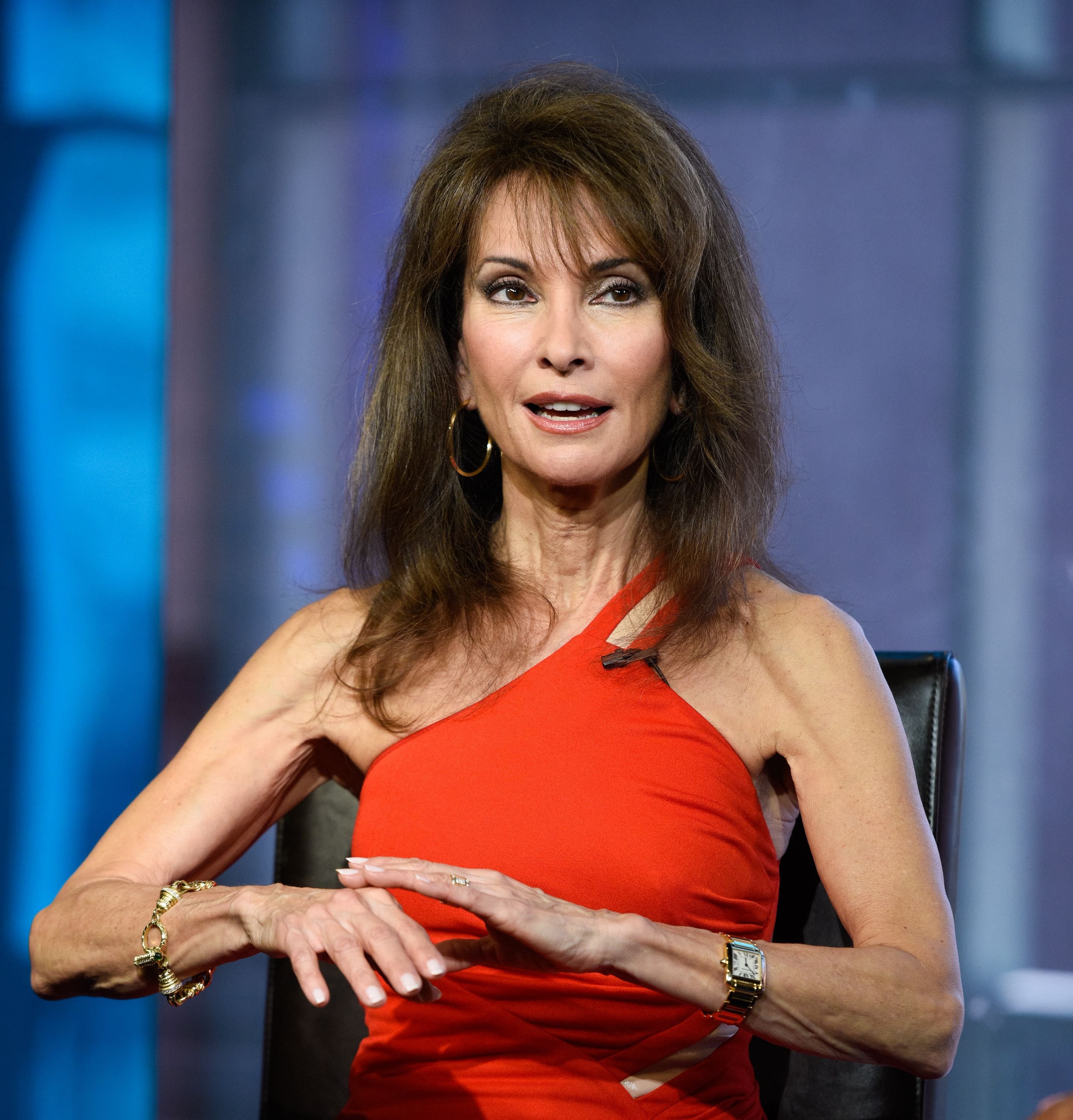 Susan Lucci visits "Extra" at Universal Studios Hollywood on June 2, 2016 | Getty Images
Both Lucci and her mother looked cheerful in the photo that the "All My Children" star shared with her 150,000 Instagram followers. Both Lucci and Jeanette looked lovely for the occasion.
After being separated from each other for a year made for a special reunion between the mother and daughter. Lucci penned a sweet caption next to the photo saying:
"So very happy to see my mother for the first time in a year—in person!!! ?? #gratitude"
Lucci's mother has always been known for her independence, having lived on her own until she was 98. Lucci eventually hired nurses who could be with Jeanette full time but finding the right person for the job was challenging.
Lucci also recently celebrated her 50th anniversary with her Austrian husband, Helmut Huber.
A family friend's daughter, who is also a geriatric nurse, was the one who managed to win over Lucci's mom and became her full-time carer. After breaking her hip twice, Lucci placed her mom in an assisted living program in Florida.
LIKE MOTHER LIKE DAUGHTER
Lucci's fans noted the resemblance between the 73-year-old and her mother. The "Devious Maids" star has credited the good genes that she inherited from her parents for her good looks, something that her fans also noted as one commented:
"Susan, God Bless your Mother. She looks fabulous! You inherited those great genes ? from her I see. "
Lucci has emphasized the importance of taking care of your skin in order to age well, saying that a regular quality skincare routine will result in long-lasting beauty.
The 73-year-old actress doesn't make a habit of hiding her ageless figure. She showcased her long, fit legs in a hot pink dress that she donned to announce that she was taking part in ABC Daytime/Back on Broadway.
The strapless number showed off all of Lucci's best features, with the sweetheart neckline and sinched in waist accentuating her fit figure. Lucci carries the label of grandmother with grace as she flaunts her physique.
Lucci also recently celebrated her 50th anniversary with her Austrian husband, Helmut Huber. The two tied the knot in 1969 and haven't looked back since.
The actress has referenced her chef husband's ability to make her laugh as one of the reasons that their marriage has lasted for five decades. Huber and Lucci share two children and have five grandchildren.
Please fill in your e-mail so we can share with you our top stories!