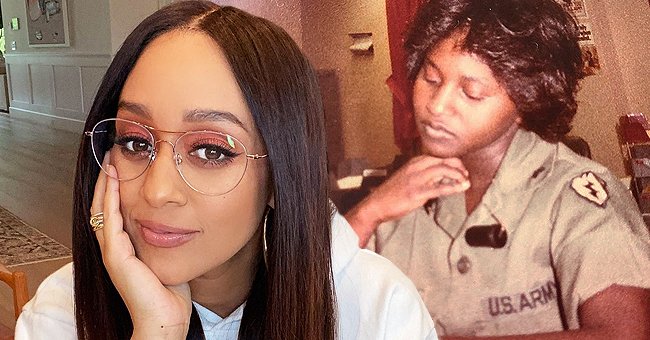 instagram.com/tiamowry
Tia Mowry Pays Tribute to Mom Darlene on Mother's Day, Sharing Photos of Her in Military Uniform
Tia Mowry certainly appears to come from a strong matriarch. With her mom inspiring her to never give up and dream, no wonder she is so successful.
Tia Mowry recently took to Instagram, sharing photos of her mother, including some in a military uniform. In the caption, she referred to her mother as the "most beautiful."
There were three photos in honor of Mothers Day. The first one was of her and her twin sister Tamera Mowry posing with their mother. The other two were faded images of her mom dressed in military garb.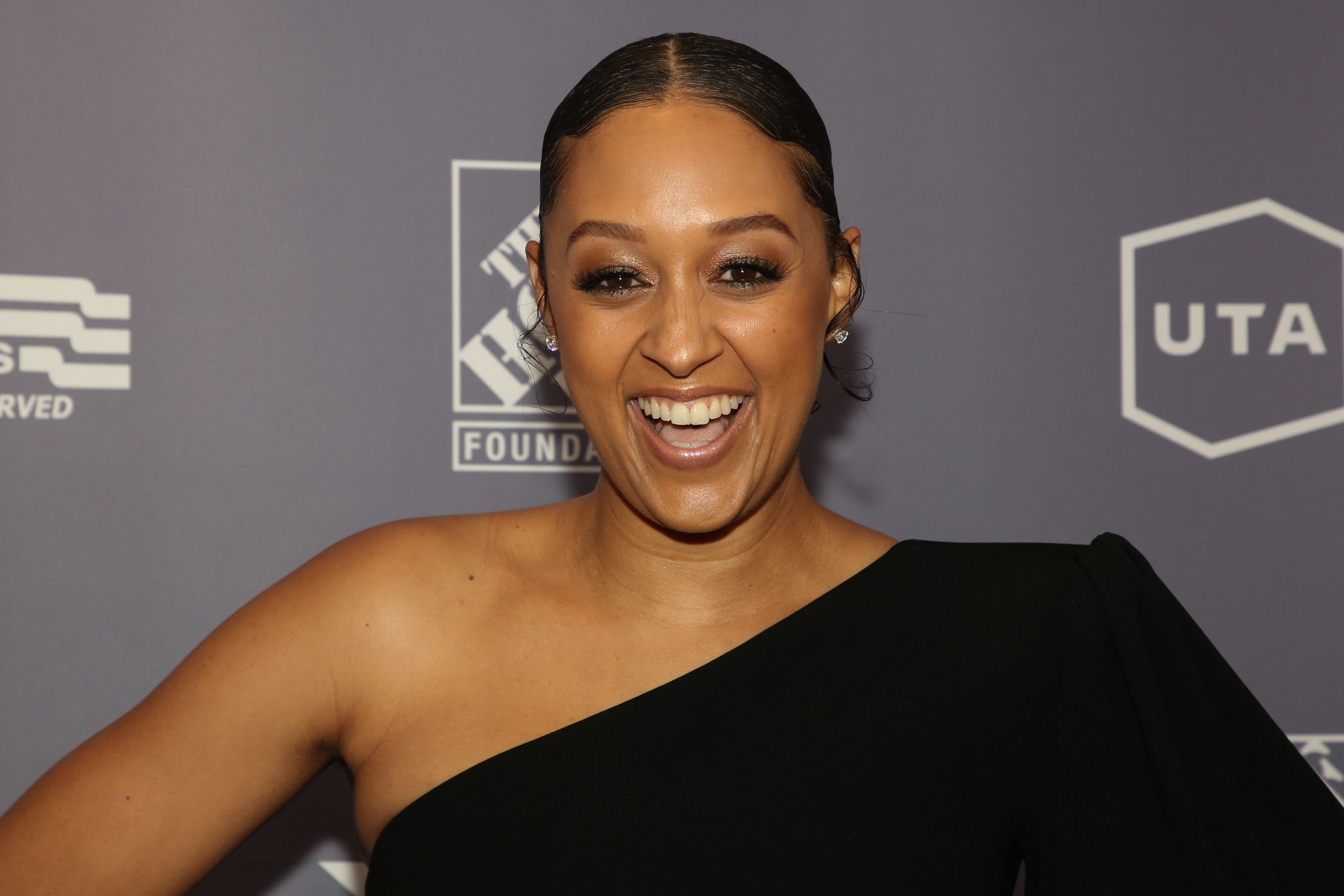 Tia Mowry at the US Vets Salute Gala on November 05, 2019 in Beverly Hills. | Photo: Getty Images
In the first picture, she, her sister, and her mother attended a high-class event, smiling at the cameras. Taking to the caption, she wrote:
"#happymothersday to the strongest, bravest, and most beautiful woman in the world! My #mother! You have taught me how to be a dreamer!"
Carrying on, Mowry expressed that her mom also taught her to never lose heart and keep on chasing her goals. She thanked her for her hand in her accomplishments and for instilling faith in her.
In the following two, her mother was dressed in military uniforms. The first appeared to be an official photo, while the second was more natural, the words "US Army" printed on her navy shirt.
She expressed that her constant need to be a perfect mom eventually led to a breakdown.
Fans and followers absolutely adored the post, as well as the obviously beautiful relationship between mother and daughter. They left around 127,000 likes behind them.
Mowry has spoken up about how she grew up watching her Black mother get profiled due to her race, while her white father was treated with more respect. Sharing an Instagram post, she expressed:
"Growing up #biracial, mom is black and dad is white, it was very clear to me seeing the #privilege that my dad had."
She expanded on one incident where her mother inquired about a house sale when looking for a home. She was told that the houses were all sold, but when her dad asked, they responded differently.
THE CHALLENGES OF MOTHERHOOD
When it comes to being a mother herself, the actress has said that she is honest with them about the reality of racism. She has also expressed the importance of teaching her kids about their heritage and traditions.
The performer also spoke about the pressures on new mothers to lose their pregnancy weight. She explained that all moms need to show themselves some self-love and take however much time they need.
Speaking about parenting amidst the pandemic, Mowry stated that she tried to maintain a balance. She tried to educate her kids on the reality of the situation while still distracting them with fun activities.
She expressed that her constant need to be a perfect mom eventually led to a breakdown. However, with the help of medication, she got right back up and kept going with a positive mindset.
Please fill in your e-mail so we can share with you our top stories!