Marjorie Harvey's Ex Husband Jim Townsend, Who Was a Drug Dealer, Shows His Life after Divorce
Divorced 70-year-old and ex-husband of Marjorie Harvey, Jim Townsend, has revealed a series of activities he engaged in to keep himself busy, and he is having the best of each moment.
Steve Harvey's wife Marjorie Harvey's ex-husband, Jim Townsend, who looks nothing like his age, shared several posts on his Instagram page showing him as a happy man.
In one of the posts, Townsend displayed his taste for fashion and also detailed his bodybuilding activities. The post was accompanied by a brief caption.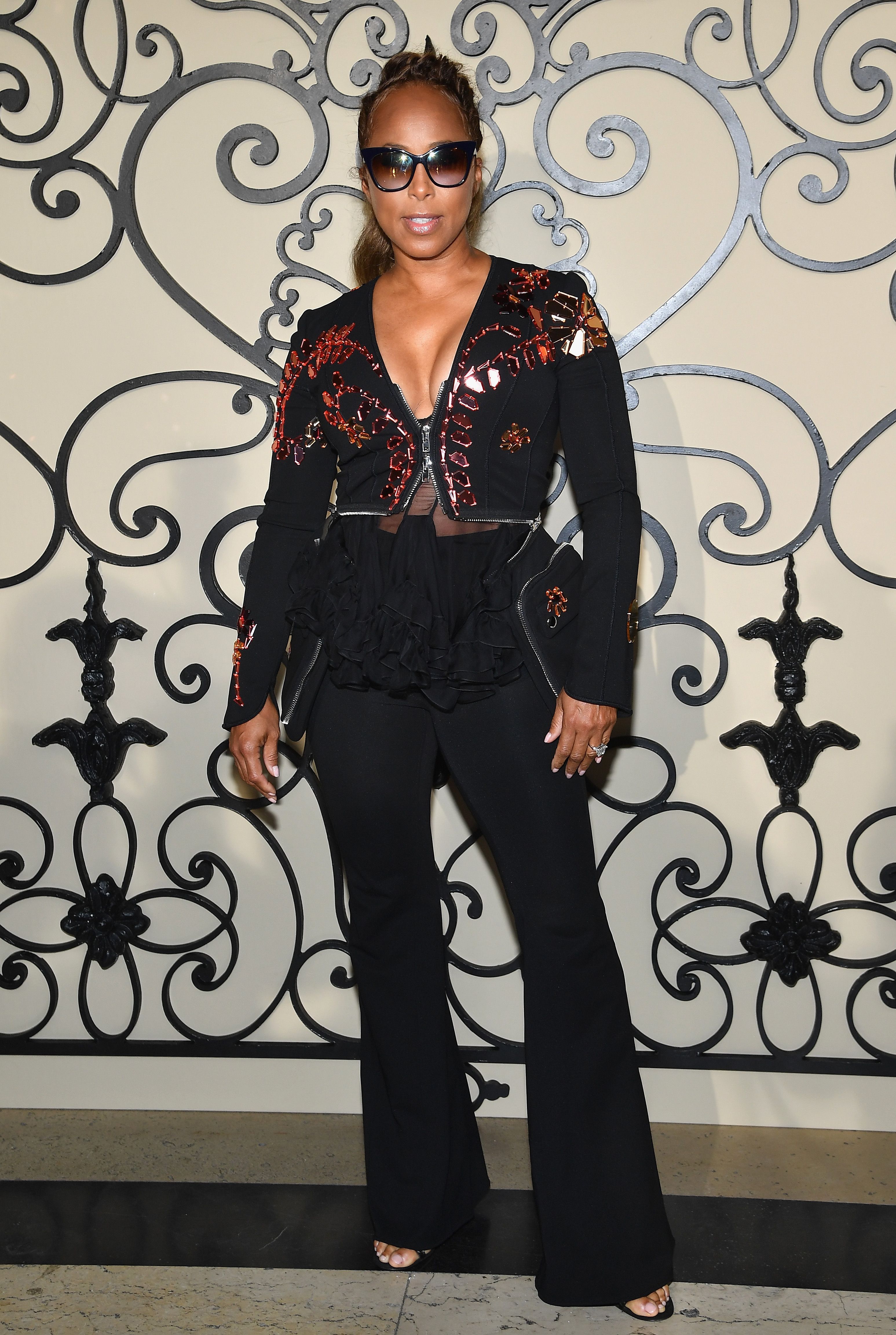 One of his posts featured him in a matching jacket and trousers with a black sleeved shirt and a hat to compliment his outfit. Another pictured him showing off a lovely male shoe with a black wristwatch.
The former drug dealer is not allowing anything to deprive him of his happiness. Again he was pictured in a denim jacket with a shovel used to clear out the snow. He captioned it:
"This is NOTHING compared to the 1977 Chicago storm I was in😎"
Since his relationship with fashionista Marjorie did not work out, Townsend tried to create a happy lifestyle and made working out a big part of it.
Trying to make lemonade out of the lemon life has offered him, Marjorie's ex disclosed his interest in writing a book about his drug-dealing life. He revealed that half of the book had already been written while he was in prison.
That same year, Obama released another man from Memphis with a life sentence.
Townsend, who was still married to Marjorie when he was arrested for drugs, noted that part of his story would not favor his ex-wife, Marjorie, who is happily married to Steve Harvey.
Speaking about his book, he revealed that Marjorie betrayed him but he promised to preserve some details because of his children.
The convicted drug dealer was reported to have been arrested after his failed attempt trying to buy 40 kilos of cocaine. The FBI and DEA investigated him and Marjorie who was not charged because she was pregnant.
Townsend on the other hand was sentenced to life in prison. Marjorie divorced him 5 years into his life sentence. Having served 26-years in prison, he was granted a pardon by former President Barack Obama in 2017. 
That same year, Obama released another man from Memphis with a life sentence. The man was said to have served 19 years before his release.
Meanwhile, Marjorie and Steve continue to show fans how they are waxing stronger in their relationship and noted they felt forever young while celebrating 12 years of marriage in 2019. 
Despite many challenges their union has faced, the Harvey couple always displays a great bond. They also have lots of love to give to their seven children. Things may not have worked out between Townsend and Marjorie, but she and Steve are living their best lives.