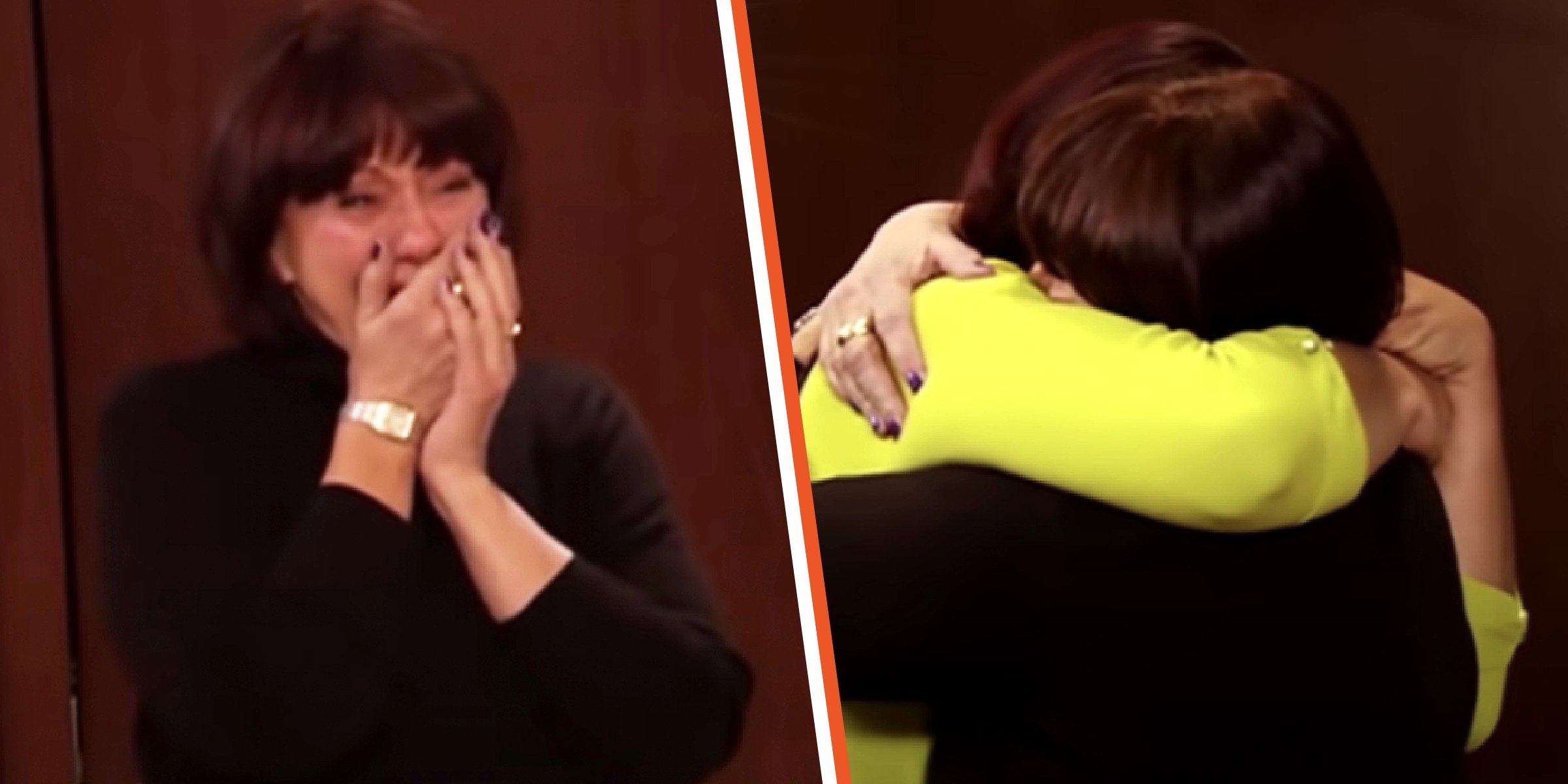 youtube.com/OWN
Teen Mother Chooses Adoption – 42 Years Later, She Reunites with Her Daughter
After a teenage mother unwillingly gave her newborn daughter up for adoption, she had no idea she would meet her girl again 42 years later. The emotional reunion aired on television, leaving the show's host and the viewers in tears.
Giving one's child up for adoption is the most challenging task for parents. In fact, the thought of living away from your newborn baby, even if it is for a few hours, is quite scary.
Sometimes, people give up their children because of unfavorable circumstances. It's difficult, but they have no other option. The woman in today's story also did something similar. However, she never expected to reunite with her daughter decades after she was born.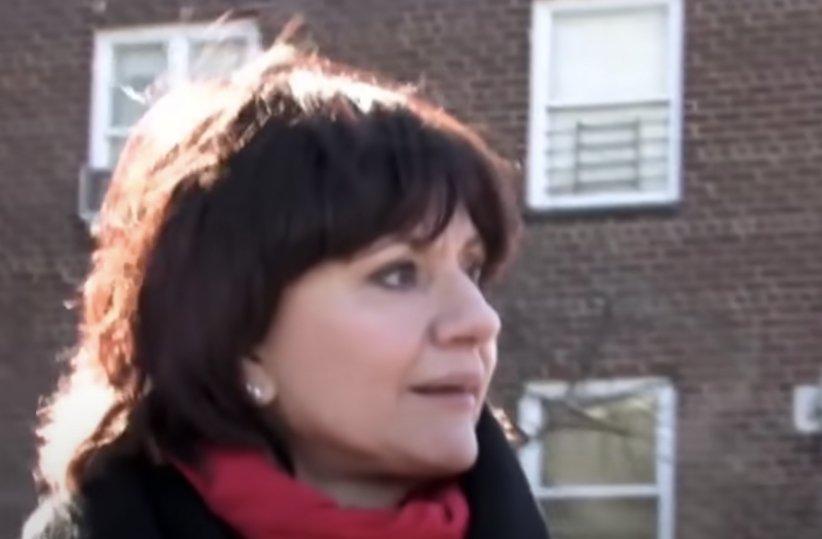 Linda during an interview. | Source: youtube.com/OWN
When Linda was 15 years old, she ran away from her home because she felt unloved. According to Linda, her parents never showered her with love. Living with them under the same roof was stressful, so, as a teenager, she thought leaving her house forever was the best solution.
After living on the streets for a few months, the young girl returned home, not knowing she was pregnant. Once the symptoms started showing, Linda was delighted to discover that she would soon become a mother. She recalled:
"I hadn't experienced the feeling of love, you know. And I thought, God, I'm having a baby, and this baby is going to love me. It's going to be my baby!"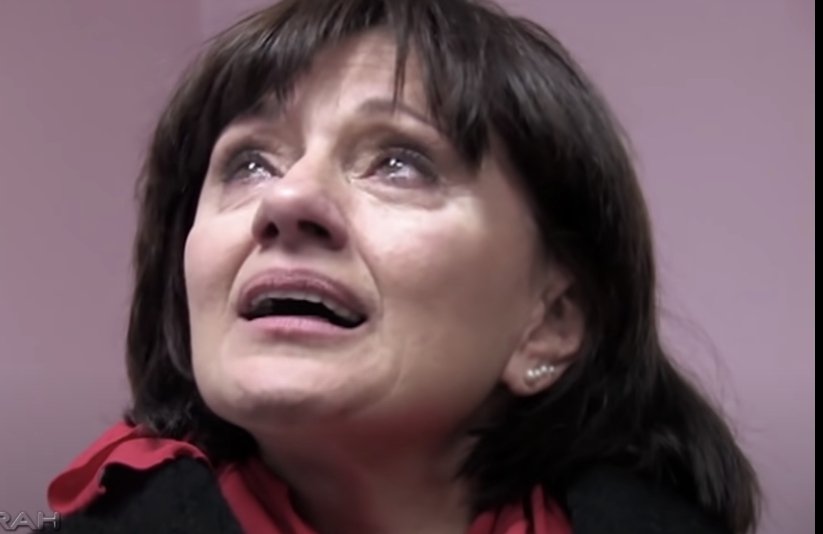 Linda cries during her interview. | Source: youtube.com/OWN
While Linda wanted to prepare to welcome her baby, she discovered something that left her shocked. During the seventh month of her pregnancy, Linda's social worker told her that her mother didn't want to keep her baby in her house.
In 2010, Slaton finally got a lead about a woman named Laura.
15-year-old Linda thought her mother wasn't making sense, but she knew she couldn't go against her wishes. Ultimately, she unwillingly decided to give up her baby for adoption.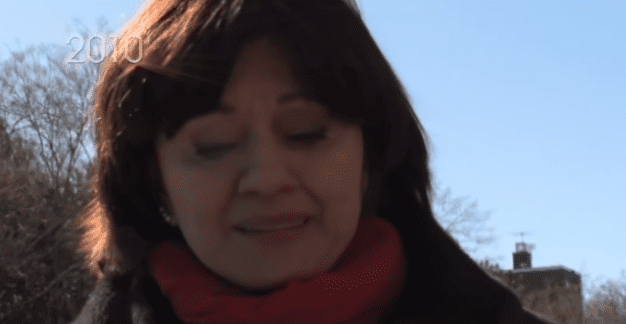 Linda talks about her past. | Source: youtube.com/OWN
When it was time for her to deliver the baby, Linda contacted Rosalie Home in New York City, a place that helped unwed mothers. On January 15, 1968, she gave birth to her daughter, Laura. With tears in her eyes, Linda talked about how she felt that day:
"The joyfulness of giving birth, and then the moment at which I had to walk out of the hospital without her. So I don't want to go back and visit that."
It was difficult for Linda to sign the papers and give Laura up for adoption, but she had no other choice. As a teenager, she had to listen to her mother and say goodbye to her newborn baby. Little did she know she would reunite with her daughter after four decades.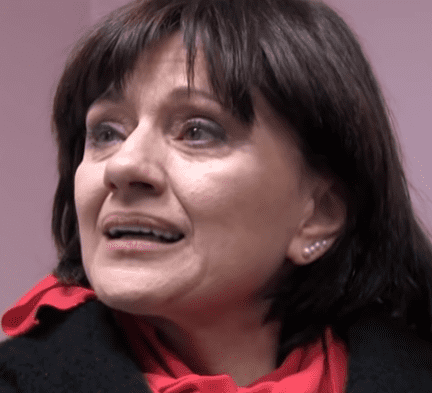 Linda talks about her daughter. | Source: youtube.com/OWN
Despite not being at her best, Linda decided not to give up. She worked hard, got a scholarship, landed a job, got married, and then had a son with whom she didn't have to part ways. However, she still yearned to see her daughter.
Eventually, Linda got in touch with a genealogist, Pam Slaton, to find her daughter. Linda wasn't sure if that would work, but she thought it was worth trying.
In 2010, Slaton finally got a lead about a woman named Laura. Upon dialing her number, Slaton felt relieved to hear a woman's voice from the other end.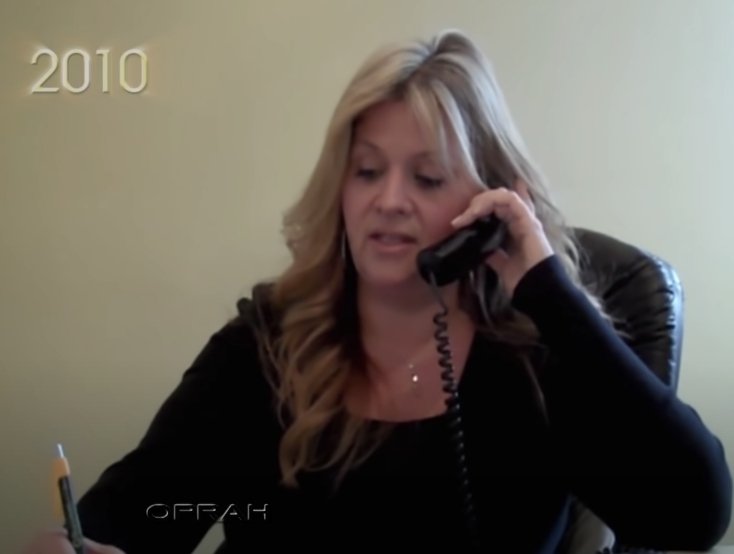 Pam Slaton. | Source: youtube.com/OWN
After hearing Laura's voice, Slaton told her she was looking for a woman's biological child born on January 15, 1968, and asked her if she had the same birth date.
When the woman on the other end said yes, Slaton told her why she had called her. Upon learning that Linda was looking for her, Laura said:
"I have lived all my life dying for a family, not having one."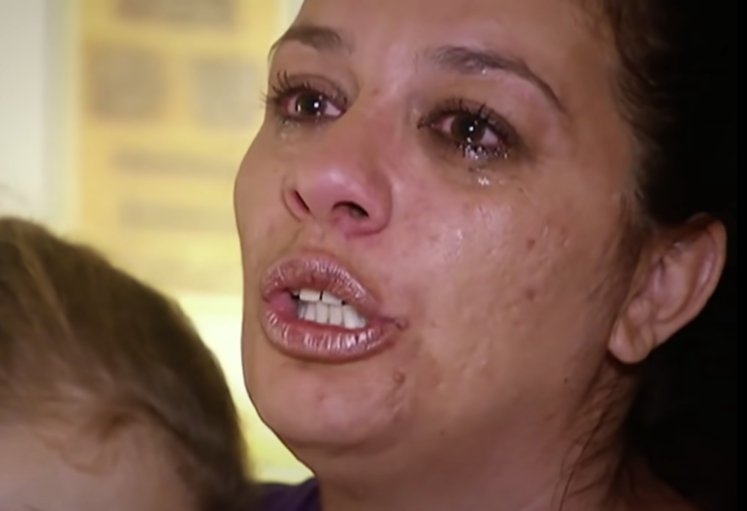 Laura cries while talking about her mother. | Source: youtube.com/OWN
While Laura couldn't believe that her mother was searching for her, Linda also felt it was unreal when Slaton told her she had found Laura. She broke into tears when Slaton told her she would meet her daughter soon.
Meanwhile, Laura traveled 2000 miles to see her mother, who left her at birth. As a child, living without knowing her parents had taken a toll on her. She always felt rejected because her mother wasn't there for her. Laura said:
"I can't believe I'm going to meet her. I can't believe she actually looked for me!"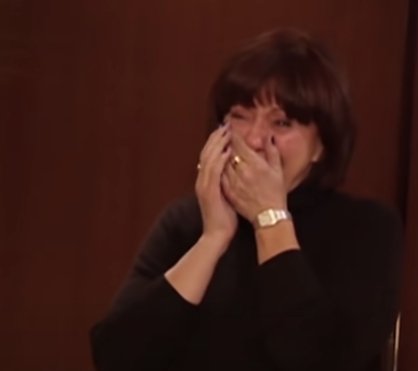 Linda crying. | Source: youtube.com/OWN
Linda immediately broke into tears when she saw Laura for the first time after four decades. They hugged each other while Linda's heart raced. She had never imagined meeting her daughter after the day she gave her up for adoption.
On "The Oprah Winfrey Show," Linda and Laura shared how they felt about their reunion. Linda said it was difficult for her to believe Laura was with her. She also felt sad knowing Laura had to struggle a lot because she hadn't imagined this life for her while signing the adoption papers. Linda added:
"She loves me as much as I love her."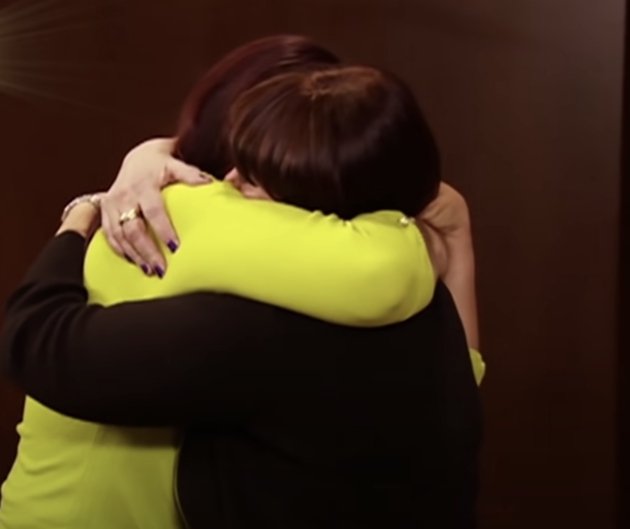 Laura and Linda. | Source: youtube.com/OWN
Laura said that as an adopted child, one often wonders why their parents gave them up for adoption. The child starts thinking that their mother probably didn't want them or that they were born accidentally.
When Laura discovered that Linda gave her up because she wanted her to live a better life, she stopped feeling unworthy. Laura also felt special because her mother named her instead of just leaving her. After all, it meant Linda cared about her.
When Linda searched for her daughter, she had no idea she would become a grandmother to three children after reuniting with Laura.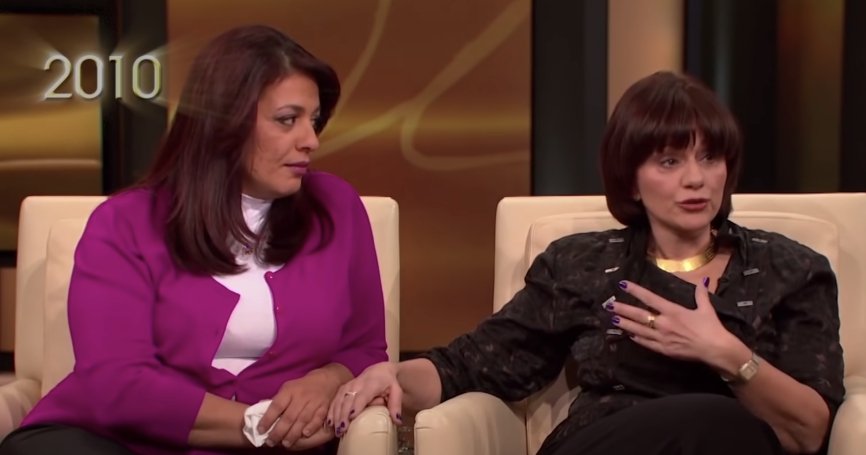 Laura and Linda. | Source: youtube.com/OWN
Meeting her little grandchildren made Linda feel proud of her daughter. Observing their manners and behavior, she realized that Laura was a great mother.
Linda also said she "questioned herself all these years," whether she made the right choice by giving Laura up for adoption. She felt proud that her daughter came out of a problematic situation as a strong woman and raised her children to become good human beings.
Today's story teaches us that a mother's love never fades away. Despite staying away from her daughter for forty-two years, Linda still longed to meet her and didn't forget her. Their story also proves that it's never too late to chase your dreams. Linda started her search after four decades and met her daughter in no time.
Click here to read another story about a mother who abandoned her two kids after divorce and met them seven years later with tears in her eyes.
Please fill in your e-mail so we can share with you our top stories!