Brian Hallisay and Jennifer Love Hewitt's Blissful Family —They Share 2 Kids
Hollywood's finest, Brian Hallisay and Jennifer Hewitt, have been together for nearly a decade during which they have welcomed two children. From their first meeting to co-starring on a new show, here is a glimpse at the couple's love story.
Many might know Brian Hallisay and Jennifer Love Hewitt as a dysfunctional couple on one of the popular 2018 Fox series, "9-1-1."
But off the screen, the duo has a loving family life with their two young kids. Read on for the interesting details about Hewitt and Hallisay's years-long marriage.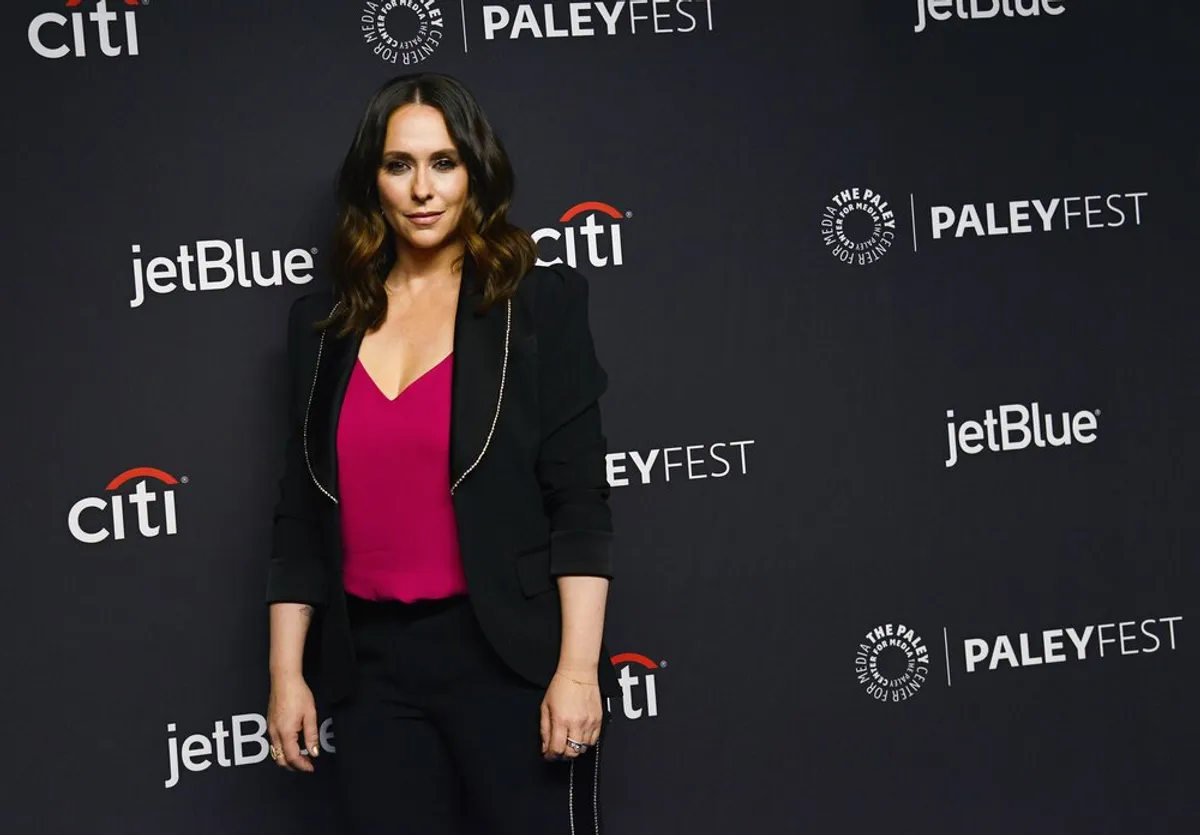 HALLISAY'S CAREER
For Brian Hallisay, acting has always been his first love. But even though he knew, it took the actor a while before getting the courage to pursue his dreams.
Following his graduation from Cornell University, Hallisay moved to Wall Street where he worked as an investment banker. However, it was not long before Hallisay decided it was time to ditch his banking career for acting. And so, his run in Hollywood began.
In 2006, the actor landed his breakout role when he was cast as Paris Hilton's boyfriend in the 2006 movie "Bottoms." Since then, the actor has starred in movies and shows, including "American Sniper," "Revenge and Hostel Part III," "Love Bites," and many more. 
But while Hewitt evidently enjoys being on set with Hallisay, she enjoys being his wife and a mother to their kids even more.
Not only has acting made Hallisay a household name, but it also brought him together with Hewitt, the woman who would later become his wife. Here's how the couple met.
HALLISAY'S LOVE STORY WITH HEWITT
Hewitt and Hallisay first met in 2011 while filming the NBC show "Love Bites." However, they only related to each other as co-stars.
In March 2012, Hewitt and Hallisay reunited for "The Client List," a show that saw them acting as exes. It was there that the duo forged a friendship and eventually fell in love.
Eight months into their romance, a source close to the couple revealed that Hewitt had fallen in love with the actor and that they made each other happy. This soon became obvious to all.
Barely a year after their relationship became official, Hewitt and Hallisay made a big announcement— they were expecting their first child.
At the time, Hewitt noted they were thrilled to start a family together, and fans could tell that indeed, she and Hallisay made each other happy.
The next day, fans got even more good news— Hewitt and Hallisay were engaged. In November 2013, the couple got married in a secret ceremony. She was nine months pregnant at the time.
Speaking later in an interview, Hewitt revealed that for their big day, she wore the only thing that fit, a lovely cotton dress. Regardless, it was a perfect ceremony.
On November 26, 2013, only five days after tying the knot, Hallisay and his wife welcomed their first child, daughter Autumn James Hallisay.
A few months after Autumn's birth, Hewitt described Hallisay as an amazing and tremendous father, adding she was enjoying motherhood so far.
So much so that the actress noted that she would love to have another baby as soon as possible. It was not long before she got her wish.
In June 2015, Hewitt welcomed their second child, son Atticus James Hallisay. And just like that, the couple created their perfect family!
 THEIR BLISSFUL MARRIAGE
After starting a family, Hallisay and Hewitt dedicated most of their time to raising Autumn and Atticus, but it was not long before fans got to see the couple back on screen— together.
The actor and his wife once again worked together on the hit TV series "9-1-1" where they were cast as onscreen couple Doug and Maddie Kendall.
On the show, Hallisay's character was an abusive and coercive husband—a contrast to the kind of partner he is to Hewitt in real life.
The brunette beauty once described her husband as a kind and dedicated partner, adding that it was important to her that fans know Hallisay is nothing like the role he plays on the show.
Hewitt also opened up about what it was like working with her husband again. She described it as a fun experience and she was happy their kids got to see them work together.
But while Hewitt evidently enjoys being on set with Hallisay, she enjoys being his wife and a mother to their kids even more.
Time and time again, the actress has noted that she feels lucky to have married an amazing man like her husband. Hewitt simply wouldn't have it any other way!