'L&HH' Stars Erica Mena & Bambi Benson Show Off Their Growing Baby Bumps in a Joint Photo
Erica Mena and Bambi Benson are now both happily married, both on their way to giving birth, and they have some precious baby bumps to prove it. 
Erica Mena and Bambi Benson both took two Instagram photos together taken from their joint baby shower. The "Love & Hip Hop" stars flaunted their growing baby bumps, both illuminated with that pregnancy glow. 
Benson wore a black Albina Dyla outfit, her mid-drift sticking out. Mena was covered in an all-white dress which cut off at her thighs, showing off her toned legs.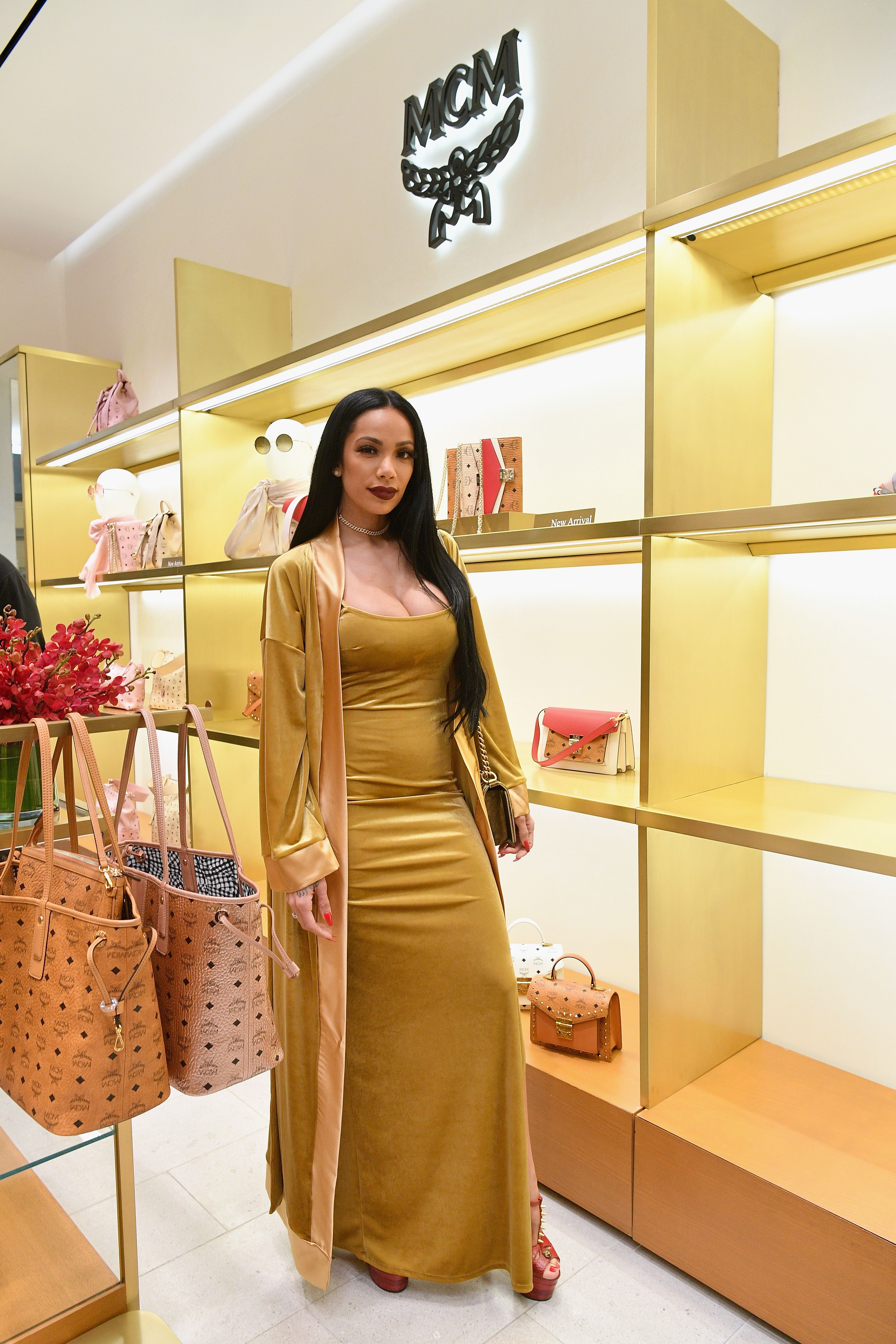 DRESSED TO IMPRESS
Mena's dress also gave viewers a glimpse at her cleavage with a long slit in the middle of her chest that formed an elegant bow flowing down below the bottom of her gown. Taking to the caption, Benson wrote: 
"😍 @sierra_glamshop_ threw us the cutest baby shower... love u!"
Both of their ensembles were slightly transparent, showing off their beautiful figures and baby bellies. Benson's consisted of a lacy top and long skirt, her curvaceous legs completely visible. 
BLACK AND BEAUTIFUL 
Benson sported a graceful black shoulder bow and a dark Alice band complete with white flowers to match. Pink balloons floated behind the pair for their baby shower, providing a festive ambiance.
At the time, it was reported that Scrappy was not about to give up on them.
Fans and followers truly enjoyed the photos, taking to the comment section to remark on how gorgeous both ladies looked. It received a total of 206,000 likes. 
INTRODUCING THEIR BABIES
Mena and her husband Safaree Samuels announced their pregnancy earlier this month. Their older child, Safire, was born last year, introduced on social media on February 2, 2020.
In February of this year, Benson announced her current pregnancy via an Instagram post. She stood with her back to the camera, turning around slowly to reveal her bump.
MORE PHOTOS
Benson and her husband, Lil Scrappy, love to share photos of their children. Last year they posted photos of their newborn daughter Xylo. 
She was dressed in a pink dress combined with glasses. She wore a tulle dress as well as a tulle bow matched with pink boots. 
In 2017,  Benson allegedly split from her now-husband Scrappy. At the time, it was reported that he was not about to give up on them, with a source claiming: 
"She's the most down [expletive] in his life and he'd be miserable without her."
The source further stated that Benson is well aware that the rapper enjoys going out a lot and having a good time. However, he needs to mature if he wants to have a healthy relationship with her.