See Lil Scrappy & Bambi's Newborn Daughter Xylo in a Pink Dress & Glasses in This Adorable Snap
"Love and Hip Hop: Atlanta's" Lil Scrappy's wife Bambi took to her Instagram to dote on their adorable baby daughter with cute snaps of her fashionably dressed in pink.
Lil Scrappy's wife, Bambi Benson loves her kids and loves to show them off to her fans. Recently, the doting mom decided to share photos of her baby daughter, Xylo looking all glammed up. Her caption read:
"@babyxylo2020 aka #YoungBam (YB) with the Resting Baby Face ???."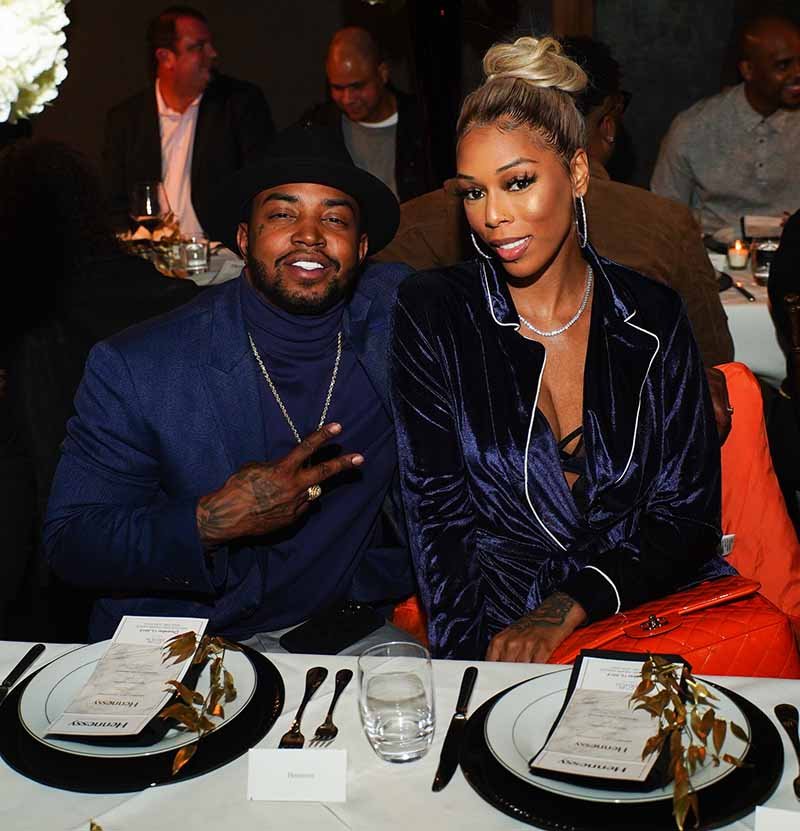 In the cute pictures, baby Xylo looked like a stylish fashionista in her glamorous all-pink outfit. She wore a soft pink tulle dress with long sleeves and a white tulle bow.
The fabulous pink and white dress was matched with a pair of pink baby booties. To elevate the look even more, Xylo had on a pair of pink round L'Aveugle Par Amour sunglasses.
To accessorize, Xylo had a cute pink and white headband that sat pretty on her gorgeous dark curls. Beside the glammed-up infant was a small pink and black Dolce & Gabbana circular bag.
Although Xylo's fabulous outfit was a showstopper, it was the cutie wearing it that caught the attention of Benson's followers as they went to the comments to gush over how precious the little one looked.
Lil Scrappy and Benson decided to reveal the gender of their then-unborn daughter via Instagram Live.
The heart-melting princess Xylo is the youngest of Benson's two children with her hubby, rapper Lil Scrappy, after their son, Breland. She is the rapper's third child as he shares his oldest child, Emani, with his ex, Erica Dixon.
Although Xylo seems to be a professional at capturing and stealing hearts, the little lady has only been around for a little while. Scrappy and Benson's little one arrived on August 3 and the rapper carried his fans along with a glimpse of them in the delivery room shared on his Instagram:
"Baby Xy otw jack."
Months before Xylo was born, Lil Scrappy and Benson decided to reveal the gender of their then-unborn daughter via Instagram Live. 
Due to quarantine, they were unable to host a lavish gender reveal party for the then-unborn Xylo, so they decided to be creative with the gender reveal. 
In the reveal broadcast, they dressed up in the colors of the L.A. Lakers in honor of the late legendary basketball player, Kobe Bryant. They all shot balls filled with powder at the hoop, and when they popped, purple powder came bursting out, revealing that it was a girl.
Scrappy was clearly overjoyed as he happily said that he got another girl. The rapper's older daughter, Emani, is now a beautiful teenager and the proud dad never hesitates to step in for his baby girl, including when he and Dixon had to shut down body-shaming internet trolls.
Lil Scrappy makes a great dad for his three kids who he loves very much, and his wife makes the perfect loving mom. Together, they make a dream team.