Abbie Mae Chapman Poses in a Red Crop Top While Walking in the Hills
Abbie Mae Chapman recently visited Golden, Colorado, and took to her Instagram page to share some of the moments from her visit to the municipality. 
"Dog The Bounty Hunter" star Duane Chapman's granddaughter Abbie Mae Chapman recently shared multiple pictures on her Instagram page, showing her love for nature. 
The photos the 18-year-old shared were taken during her visit to Golden, Colorado, and she did her best to capture some of the memorable moments of her stay.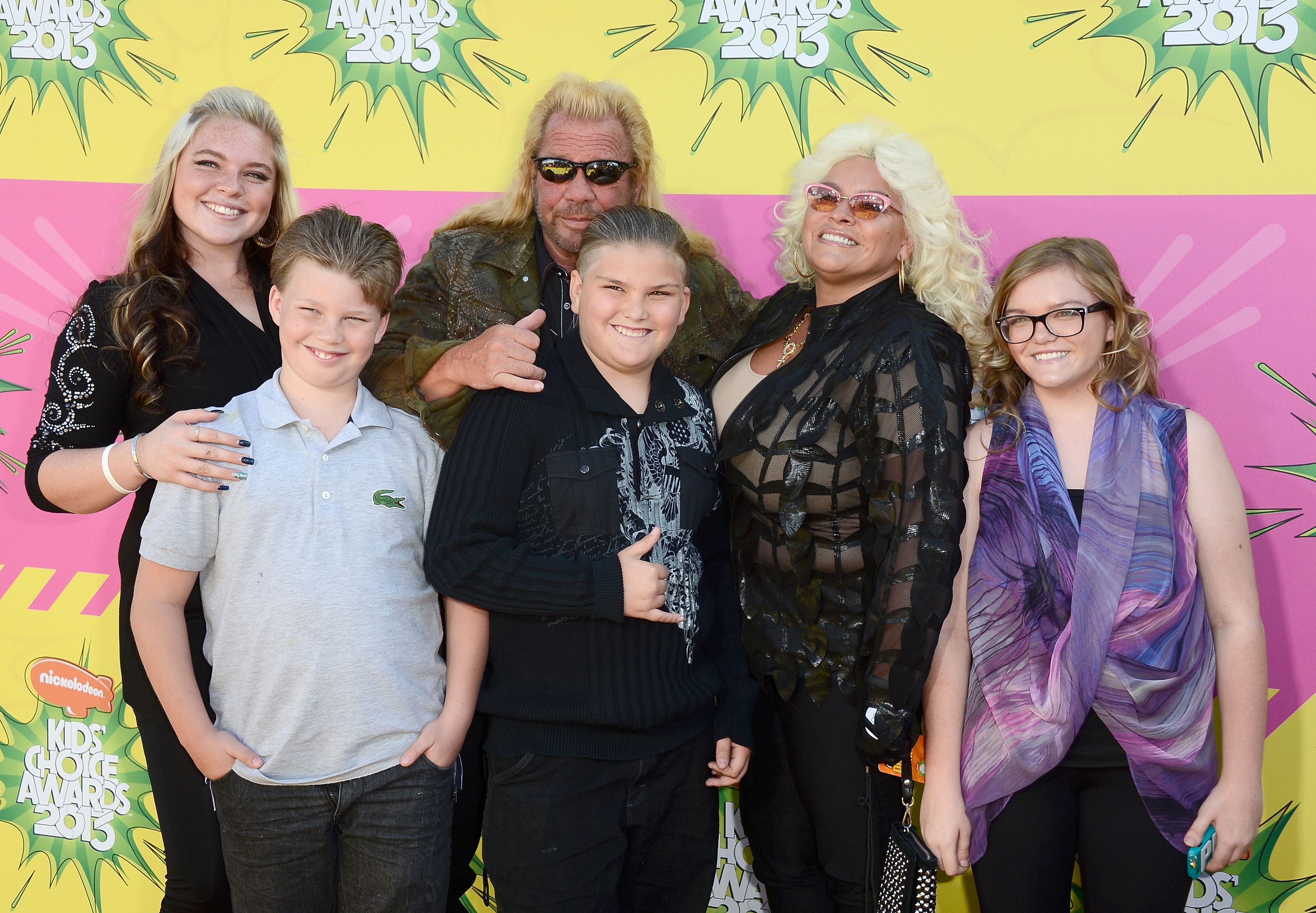 The first snapshot Abbie shared showed her in a red cropped sweatshirt, which she paired with ripped jeans. In the snap, she stretched her hands sideways while standing on a hill. 
Abbie shared many pictures showing Golden's beautiful geography. One photo showed water running down a rocky pathway, while another snapshot showed the municipality's beautiful green lands and hills. 
In one snap, Abbie, flaunting her blonde hair, posed on the hilltop. She bent low as she posed, viewing Golden's beautiful scenery. In another picture, she sat on a big boulder, looking to her side as she did. 
Another snapshot showed Abbie lying on the grass, showing her absolute love for nature. In the post's caption, she wrote, "Take Me Higher Than The Clouds ☁️🖤✨."
Despite being a mom of two, the 33-year-old maintains an amazing physique.
This is not the first time Abbie is showing her love for nature. She is also not the only one in her family that appreciates nature. In April 2020, she shared several sweet photos from her visit to her grandfather Duane and his fiancée, Francie Frane, in Colorado. 
One of those snaps showed Abbie with her friends Alex and Greg Zecca fishing at Tarryall Reservoir. She also shared several snaps of her posing in front of the lake.
Abbie shares a close bond with her grandfather and Frane. When she turned 18 in June last year, Frane wished her a happy birthday and posted a sweet photo. 
The picture Frane shared showed her cuddling the adorable Abbie. In the post's caption, Frame expressed her and everyone's love for the teenager. 
Abbie is the first child and daughter of Duane's daughter, Lyssa Chapman, whom he shares with his former third wife, Lyssa Rae Brittain. 
Lyssa, 33, had Abbie when she was 15. She also has another daughter, Madalynn Grace Galanti, who she shares with her ex-husband, Brahman "Bo" Galanti, with whom she was married from 2009 to 2011. 
Despite being a mom of two, the 33-year-old maintains an amazing physique, which she showed off in a snap she shared last October, revealing her rock-hard abs.