KPMG Executive James Alan White, 55, Found Dead in Wooded Area 7 Months after Being Reported Missing
The body of missing businessman James Alan White has been found in a wooded area in the city of Texas this month. 
On May 13, 2021, a survey crew working at Paul Quinn College found human remains in a wooded area of the northwest part of the campus and called 911.
The next day the remains were identified as James Alan White. The KPMG executive went missing in October 2020 after he was last seen leaving his local gym in Dallas at 6 am.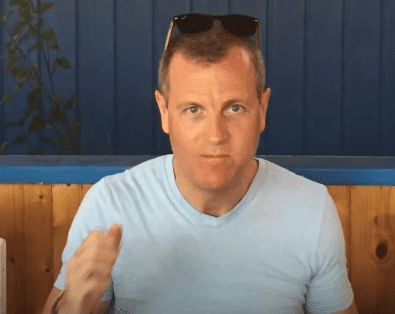 White went to the gym on October 22, 2020, and was never seen again. Surveillance cameras captured him leaving the fitness center driving a black Porsche SUV. His disappearance left his mother, brother, and husband all looking for answers.
At the time, police classified his disappearance as a "Want to Locate" case. His family hired a private investigator and put out a $10 000 reward to anyone who had information that would help find him. His brother, Tim White, told the media :
"I don't know if someone did take the vehicle, and do something with him, that's the mystifying thing, or did he wreck somewhere or drive off into a ravine."
A body found this week in a wooded area near the Paul Quinn College campus in Dallas has been identified as 55-year-old Alan White, who has been missing since October 2020, officials said. #Dateline https://t.co/88MH4IbYn9 pic.twitter.com/8xQngq1bT7

— Dateline NBC (@DatelineNBC) May 16, 2021
White's husband of 18 years, Rusty Jenkins, said that he had started to panic when it was 6:45 am, and White had still not returned to their North Central Dallas home. At 7 am, he went out and followed White's route home.
Jenkins looked for any signs of an accident. He called local hospitals to see if he was there or whether they had any John Does come in that morning as Jenkins was unsure whether he had his ID on him.
The Dallas County Medical Examiner, who confirmed the remains as White, has not been able to determine a cause of death yet.
Body of missing KPMG executive Alan White found in Texas https://t.co/MjGg9tZ3LN pic.twitter.com/lWMZjBbsZt

— New York Post (@nypost) May 15, 2021
White's mother, Maralu Craven, pleaded with the public to return her son home to his family so they could take care of him. During his disappearance, she relied on her faith to give her hope.
The 82-year-old told WFAA that she never thought she would have to go to the police station for her son, who was never in trouble. Craven said that she hoped she would see her son again:
"I'd just love to see his face again and for him to say 'Hey Mama.' I think he's still alive somewhere. I really do."
Dallas Police confirm the remains found by a survey crew working for Paul Quinn College on Thursday, May 13, were that of James Alan White, who went missing last October. His remains were in a wooded area northwest of the campus.
-
On Friday, May 14, the Dallas County Medical Exa pic.twitter.com/tiPnjdUNS6

— Dallas Retrofit (@DallasRetrofit) May 16, 2021
Unfortunately, the situation only got worse as a week after his initial disappearance, the 55-year-old's car was found. There appeared to be no signs of an accident or a struggle. The case was then categorized as an "Endangered Missing" person. 
Following the finding of White's body, the Homicide Unit of the Dallas Police Department asked for anyone with information regarding the case to contact the department.
RIP James Alan White, Managing Director at KPMG In Dallas: Just saw on my Twitter feed the sad news that the remains of James Alan White, the KPMG managing director who went missing last October, were found… https://t.co/2oQ9m60NZi > https://t.co/BXg0quberS #Careers #Big4 #Jobs pic.twitter.com/OArJ0E1hoY

— Rick Telberg (@CPA_Trendlines) May 15, 2021
The Dallas County Medical Examiner, who confirmed the remains as White, has not been able to determine a cause of death yet. The investigation is currently still active and ongoing.
The Dallas Police Department website stated that there is currently a $10 000 reward offered by a private fund for information regarding Mr. White's case.