Daily Joke: Man Wanted to Ride an Airplane during the Yearly State Fair
Today's #jokeoftheday is about a woman who wanted to ride an airplane during the annual state fair. However, the problem was that he was too desperate and was willing to do anything.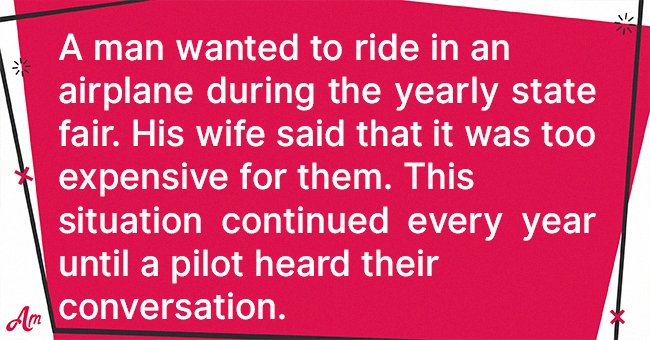 Every year Emily and her husband Michael went to the state fair. They always went there to sightsee and not perform an activity. However, whenever the man got to the airplane section, he would say:
"Emily, I'd like to ride in that there airplane."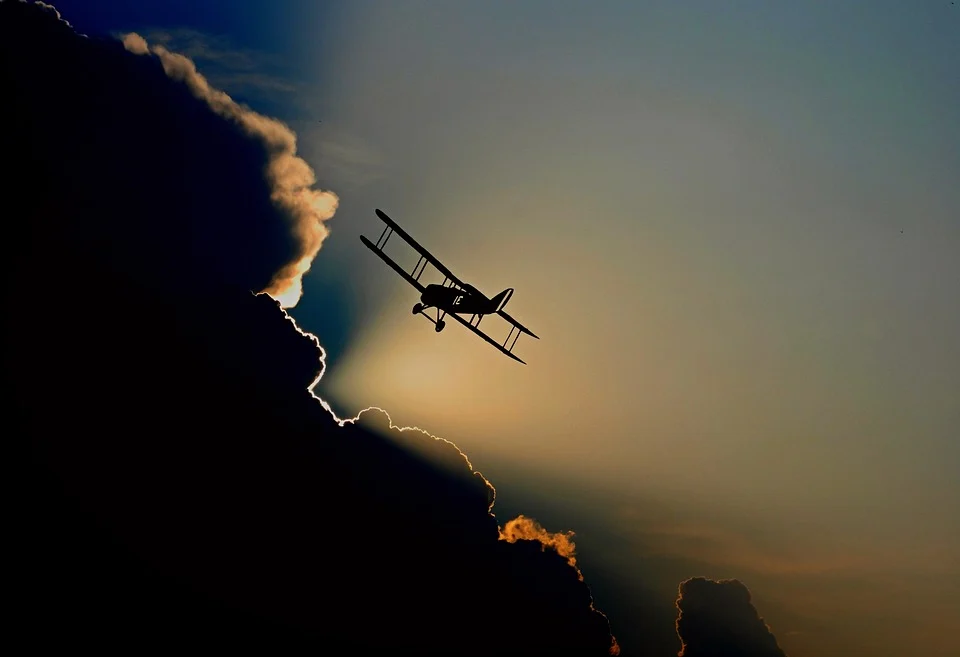 Emily would shut down the idea and remind him of their plan only to observe things. She would tell him that the ride cost $20 and it was too expensive for them. At the end of the state fair, Michael would go home sad.
Year in, year out, Michael and Emily would visit the state fair, and like a moth to a flame, he was always drawn to the airplane ride. However, Emily always reminded him that it was expensive, saying, "it costs $50, and $50 is $50."
One particular year, they attended the fair again, and Michael spoke about the airplane ride. He said to Emily, "I'm "71 years old. If I don't ride that airplane this year, I may never get another chance."
However, Emily was adamant. She didn't hesitate to talk about the price of the ride. While they were arguing, the pilot overheard them and walked towards them. After quelling the argument, he offered them a deal.
He promised to give both Emily and Michael a ride on the plane on only one condition if they promised to stay quiet throughout the ride. If they broke their promise, he would charge them the $50.
After some hesitation, Emily and Michael agreed. They stepped into the airplane, and in an instant, the ride began. The pilot performed several tricks, doing several twists and turns.
He did dives and rolls, sometimes approaching the sea and then suddenly changing the direction. Throughout the eventful ride, Emily and Michael didn't even utter a single word. 
At the end of the flight, the pilot turned to Michael and said, "I did everything I could think of to get you to yell out, but you didn't." With a smug smile, Michael replied saying, "Well, I was gonna say something when Martha fell out, but $50 is $50."