Jennifer Hudson Models 'Mambacita' Tracksuit as She Honors Vanessa Bryant's Late Daughter Gigi
Music star Jennifer Hudson opted for a high street style as she donned a piece from the recently-released Mambacita clothing line in honor of Gianna Bryant.
Jennifer Hudson's latest fashion display on her Instagram page had her favoring some outfits from Vanessa Bryant's newly released clothing line, Mambacita. 
The star was photographed in her dressing room, looking cozied up in the two-piece outfit. Hudson rocked the purple and white tie-dye capsule and perfect makeup.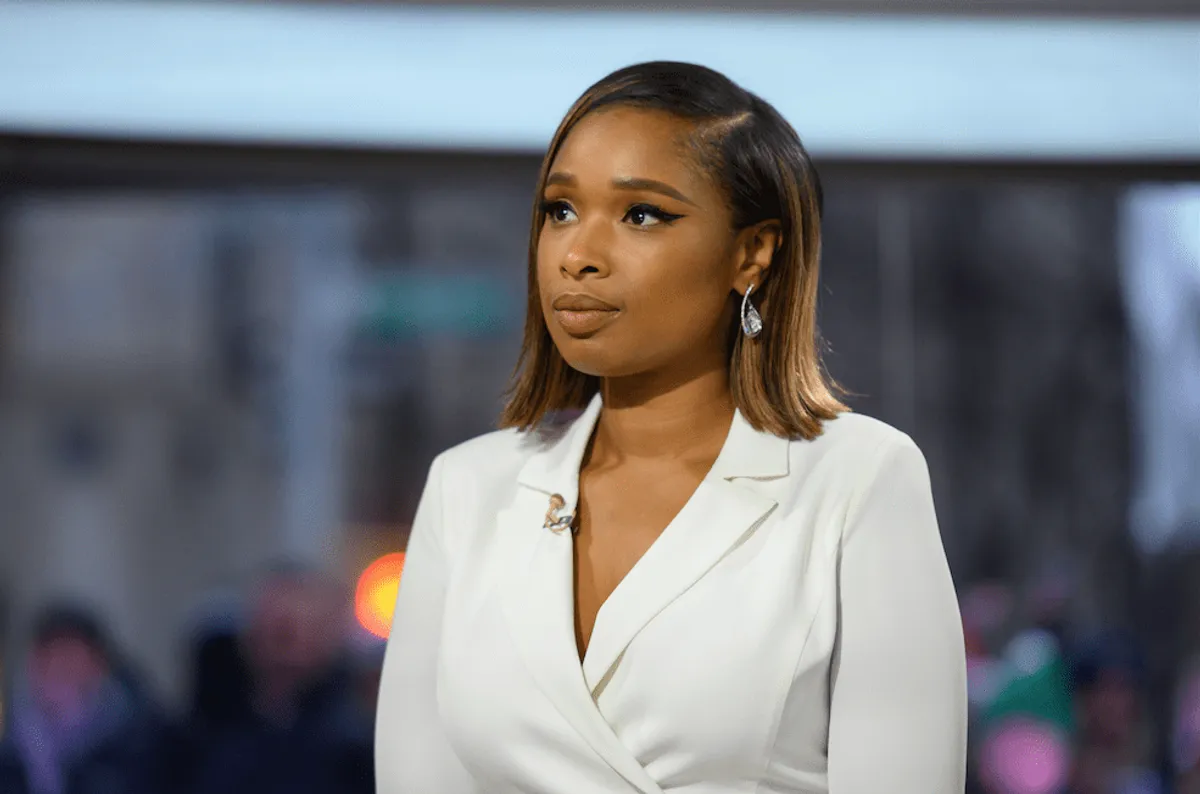 In the first snapshot, the singer presented a laid-back pose against a wall with her hood on. She added a pout for extra effect. Hudson was photographed in a director's chair in the next slide.  
Here, she showed off her multicolor sneaker. The "Think Like A Man" crooner added a pair of rainbow sunshades and posed up-close in the last slide. She captioned:
"#mambacita all day! Let's all #playgigisway."
Hudson's outfit is a fashion nod to Vanessa Bryant's creative idea to honor her late daughter, Gianna "Gigi" Bryant, who died in January 2020. The clothing line was released in line with her 15th birthday as a way to etch memories of her.
There was more to her than her music.
When Hudson is not showing off her top-notch fashion streak, she makes sure to recline for some skincare sessions. The Grammy-winning singer, who has a collaboration with Olay, opened up on her definition of skincare.
Hudson was first grateful for the silver lining in the pandemic, noting that she has had some time to get into a skincare regimen. The songstress added that she was working on perfecting her routine to become a part of her. 
The star noted how much she loved being outdoors, especially in the sun, adding that some referred to her as a solar panel. However, she keeps her Olay sunscreen handy to avoid hyperpigmentation. 
When asked about the other aspects of her self-care lifestyle, Hudson shared her thoughts on the importance of exercising, which included bike riding. For Hudson, all of these come off refreshing.
Presently, the actress is gearing for the premiere of her upcoming movie, "Respect," where she would play the legendary Queen of Soul, Aretha Franklin. Other stars who would appear include Mary J Blige, Forest Whitaker, and Queen Latifah. 
Speaking about Franklin, Hudson, who was in awe of the pivotal singer, made it known that there was more to her than her music, and through her sounds, Franklin displayed depth.