Tia & Tamera Mowry's Brother Tahj Looks Similar to His Siblings in Photos Shared on His 34th Birthday
"Sister, Sister" stars Tia and Tamera Mowry sweetly celebrated their younger brother Tahj Mowry who recently turned 34, and flaunted his resemblance to them by sharing memorable photos. 
Lovers of family classics like "Sister, Sister" and "Friends" would agree that the Mowry family were impressive as child actors and made their childhood a lot more interesting. 
Tia and Tamera, real-life twin sisters, acted as sisters in "Sister, Sister," while their brother Tahj played a role in "Friends" that featured great casts like Jennifer Aniston and Courtney Cox.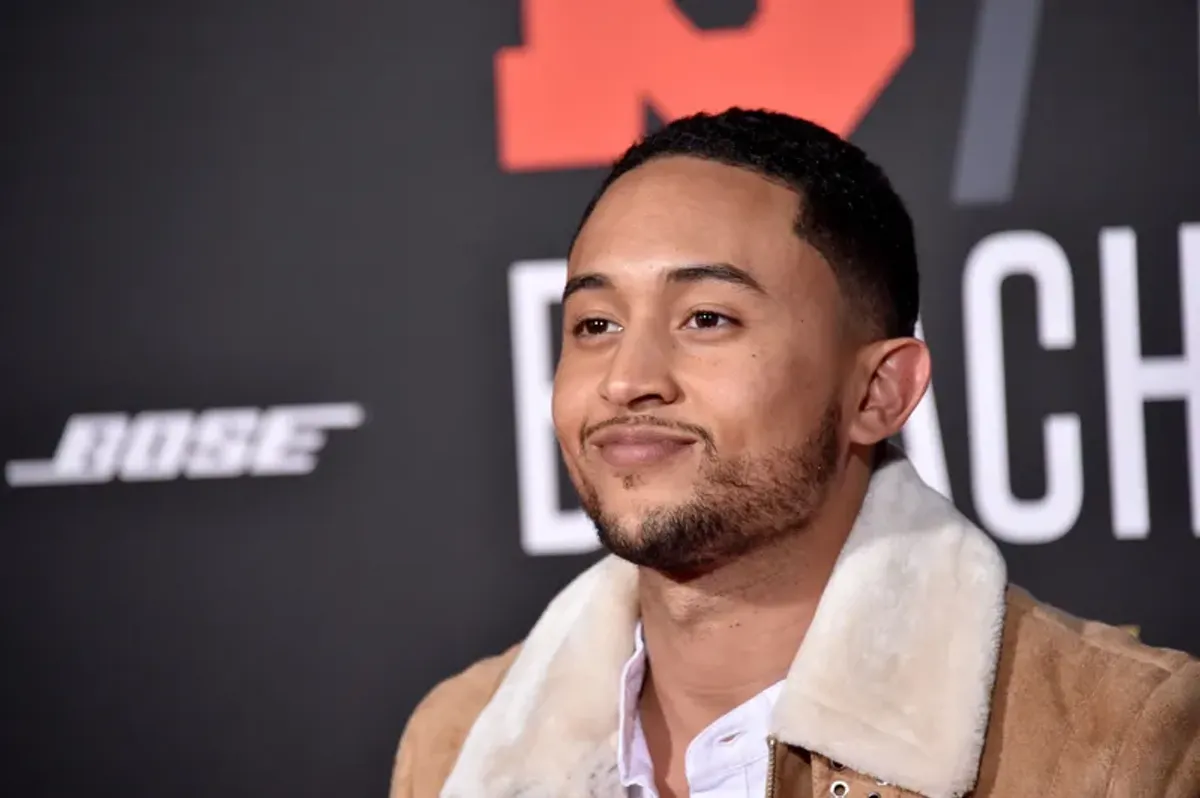 The family has since wowed fans with their incredible talents and skills. While both women are married with great families and successful careers, they still bond with their baby brother Tahj, a bachelor and an actor.
A few hours ago, the "Friends" star turned 34. One of the first people to wish him charmingly were two of his biggest fans! That's right, the Mowry twins.
Tia updated her Instagram page with a fleet of photos showing different memorable moments. A few showed the time the celebrant shared with her two kids and two others featured only her brother.
Apart from the unique bond, he shared with his sisters, the actor has a very confident personality.
However, the first photo Tia shared was a selfie with Tahj that detailed their spitting resemblance, making fans see double. Still, the day's agenda was not lost as Tia serenaded her younger sibling with loving words while wishing him a happy birthday.
Her twin sister Tamera posted two snaps of the celebrant and whipped up a heart-melting caption that detailed Tahj's unique features. In the end, she added:
"My personal Earth Angel. I love you."
Birthday or not, fans of the Mowry pack have been shown the invaluable connection the family shares. The girls often share admirable moments off and on-screen with their brother. They even share friends. 
Several months after the death of Naya Rivera, a childhood friend of Tahj, Tia revealed her experiences with the deceased and admitted that she was her friend too.
Apart from the unique bond, he shared with his sisters, the actor has a very confident personality. Tahj, who began acting at a young age, went missing in action for a while to pursue academics and even music.
But last year, after a hurtful breakup with his fianceé, and the long hiatus, he mentioned plans of reprising his role in one of his popular features, "Smart Guy" reboot.