John Legend Celebrates His Look-Alike Son Miles' 3rd Birthday in a New Photo
R&B singer John Legend posted heartmelting images of his son, Miles, on his social media page as he celebrated the little boy on his third birthday.
Music star John Legend had his timeline buzzing with lovely images of his little son Miles showing his fashion range and fun-loving personality to the delight of admirers.
The post was dedicated to Miles' third birthday, and John Legend did not hold back the sweet feelings. He posted a lovely image of Miles rocking a white shirt and a pair of plaid pants.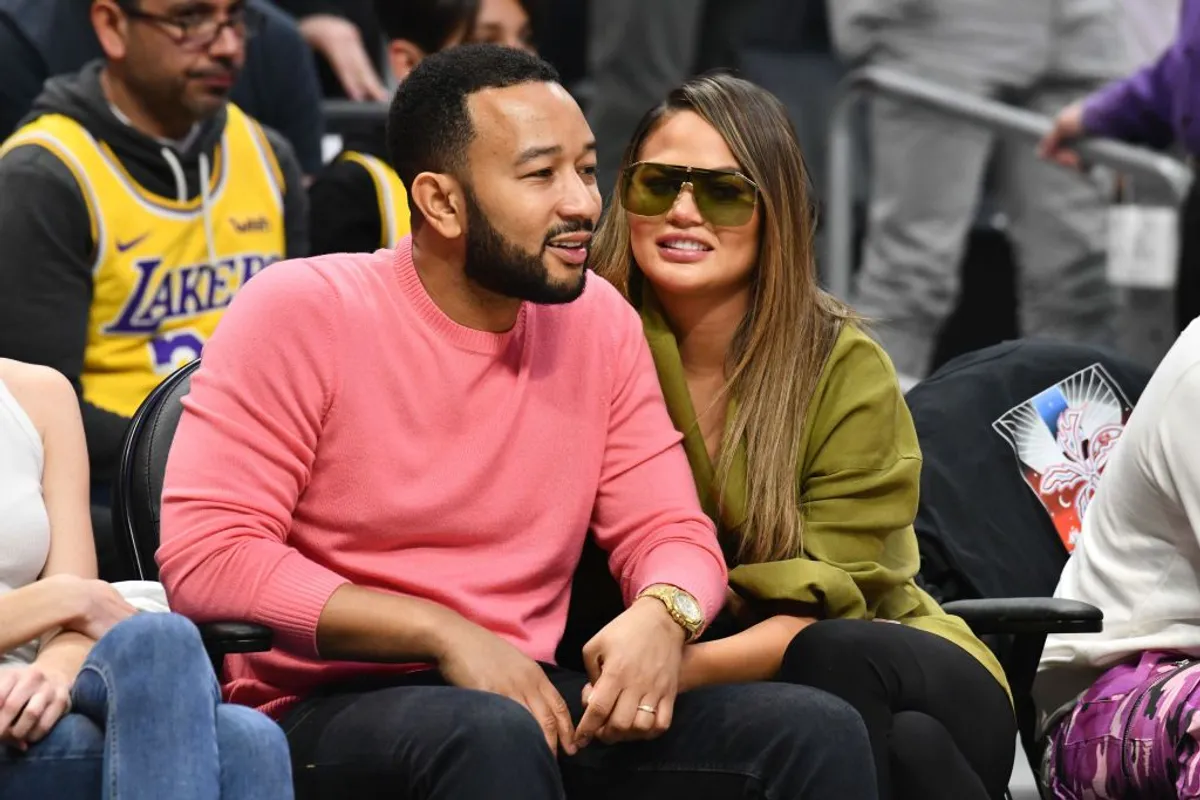 The next slide showed the celebrant flashing a big smile as he posed for the camera. Miles shared another cute smile in an up-close photo where he wore a blue cookie monster towel.
Miles rocked a shark swimsuit in another of the photos and sat with his legs hanging loose in the pool. The birthday boy and his star mom, Chrissy Teigen, also cozied up in Indian outfits. John Legend wrote in his caption:
"This handsome guy is three today!"
More of the photos showed that Miles is indeed loved by his family. He and his dad were photographed taking a dip in the ocean, while another picture of him and his grandmother was also shared. 
Miles' grandma, Vilailuck "Pepper" Teigen, also had a post on social media where she heartily celebrated him. Last month, Vilailuck joined her daughter's family in the Vrbo ad. 
During Legend's 40th birthday in 2019, Chrissy had a hilarious request on her Twitter page.  
This was said to be the company's first-ever "Family in Residence" ad. According to Chrissy, their family would be original for the filming, going about their regular activities. 
In 2018, star model Chrissy and her grammy-winning spouse welcomed their second child, Miles Theodore. She took to Instagram heartily sharing the news and introducing him by his moniker.
The couple, who got married in 2013, welcomed their first child, Luna Simone in 2016, and has since been reveling in the joy of parenthood. During John Legend's 40th birthday in 2019, Chrissy had a hilarious request on her Twitter page. 
The "Cravings" author posted two photos showing Miles' uncanny resemblance to John Legend. She dressed him in two tuxedos, with one being an all-black look and the other channeling a black-and-white glam. 
At the time, Miles was a toddler, and he looked adorable while his mom tried to perfect the "John Legend" look. Many could not get enough of the little one's handsomeness and did not hesitate to let his mom know that the black-and-white look was the best.