'Friends' Fans Can Book a Stay at the Iconic Apartment from the Series
Lovers of the '90s sitcom "Friends" have a reason to be super excited. Recent news updates show that fans of the show can now get to tour the famous home the characters lived in, in the series.
The popular television series "Friends" first premiered in 1994 and became a fan's favorite with its delightful characters. Now almost two decades since its season finale fans get to take the love for the show to a whole new level. 
According to sources, fans can now get to enjoy the Friends Experience in a tour-like hotel booking. Those interested in the can book an overnight sleepover in pairs.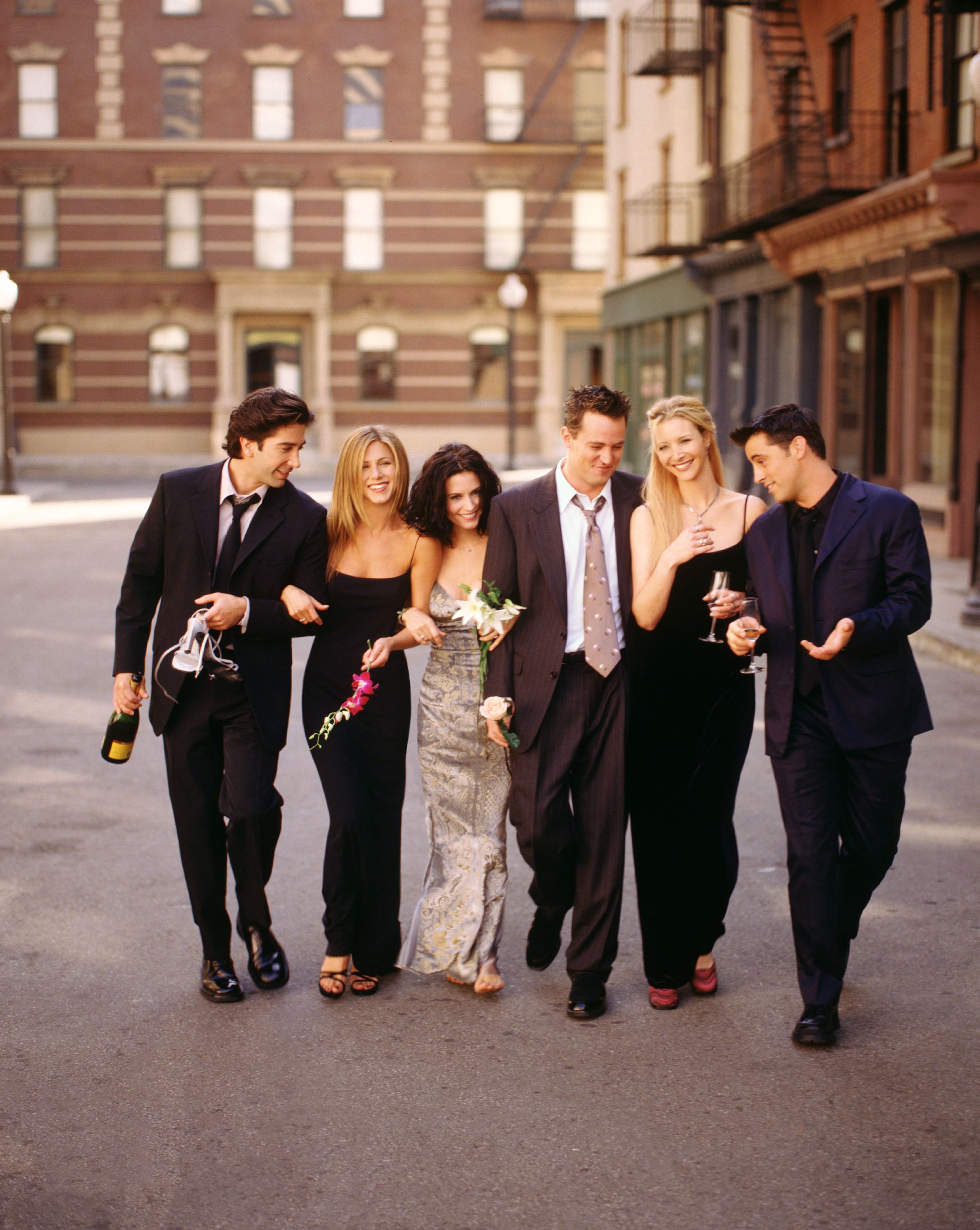 The occupants would get to enjoy and use the facilities they watched on TV for a long time. This includes taking pictures in Chandler and Joey's recliners. There would also be a tour through the apartment.
Fans would also get a first-hand feel of Phoebe's Cab Escape Room, a scavenger hunt, and coffee at Central Perk. A photographer would be present to take pictures of guests with different props in the colorful apartment. 
US sitcom 'Friends' reunion will broadcast on HBO Max May 27, Jennifer Aniston announces https://t.co/VSlbokGbDE

— The National (@TheNationalNews) May 13, 2021
The Friends Experience allows for a one-night booking for $19.94. The price was set as such in honor of "Friends" premiere date. So far, the bookings are limited, and the available slots are on May 21 and May 24.
Courtney Cox, who played Monica, was said to be just like her TV character in real life.
How you doin'? Fans of hit US sitcom Friends can now grab a coffee in Central Perk or lounge in Joey and Chandler's apartment at FriendsFest, which has recreated the show's famous set in Brighton. pic.twitter.com/ZQTDS3gS7o

— BBC South East (@bbcsoutheast) September 12, 2018
The setup of the experience includes 18 rooms with the props and decors of "Friends" arranged in each room. The pop-up setting will have guests delving into the recreational and interactive elements of the apartment.
In the 90's series, the TV characters Chandler, Monica, Phoebe, Joey, Rachel, and Ross all lived in the apartment, where they displayed how they handled everyday challenges and situations.
For years, it always felt like the concept was stuck in second gear, but Thursday, May 27, 2021, will be the day, the month, and even the year everyone's favorite sitcom characters get back together. https://t.co/4IksIhNhBM #10TV

— 10TV (@10TV) May 13, 2021
"Friends" spanned a period of ten years and went on to become one of the most revered TV episodic shows. However, it was not initially called "Friends." The show's organizers initially thought of it as "Insomnia Cafe," "Friendship Like Us," and "Six of One."
Jennifer Aniston, who played Rachel on the show, once shared that she and her fellow cast members did not like the theme song, but they complied because they were instructed to accept it.
British Vogue reflects on some of the standout fashion moments from the eternally popular 1990s sitcom. https://t.co/lQVlG2HDY7

— British Vogue (@BritishVogue) May 14, 2021
Courtney Cox, who played Monica, was said to be just like her TV character in real life. Just like Monica was a lover of cleanliness, and sometimes over the top, Cox was said to have the neatest dressing room.