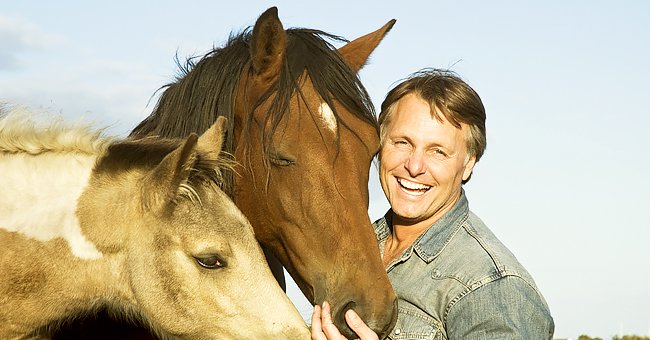 Shutterstock
Daily Joke: Man Visits a Ranch to Buy Two Horses for Breeding
Ryan is a dad of two beautiful girls who happen to love horses. He lives in the city with his wife and kids. Sharon, 15, and Mia, 17, have been pressuring their dad to get horses.
However, their dad is frustrated at the thought of having horses at home. He now had to think of where they would keep them, but first, he needed to go and check them out.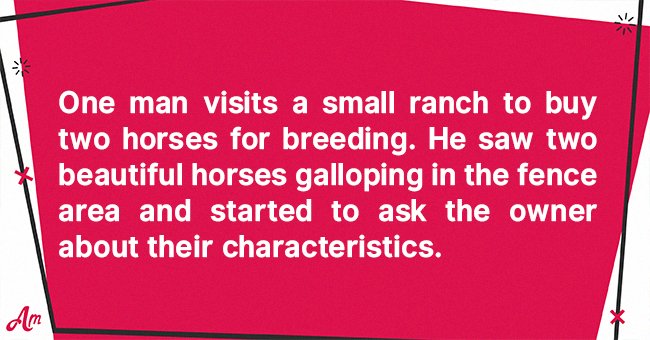 Source: Amomama
One weekend he took a drive down south which was a trip he thought he could also use to escape from his daughters. It was a long drive from home, and so he had to stop at motels to get some rest.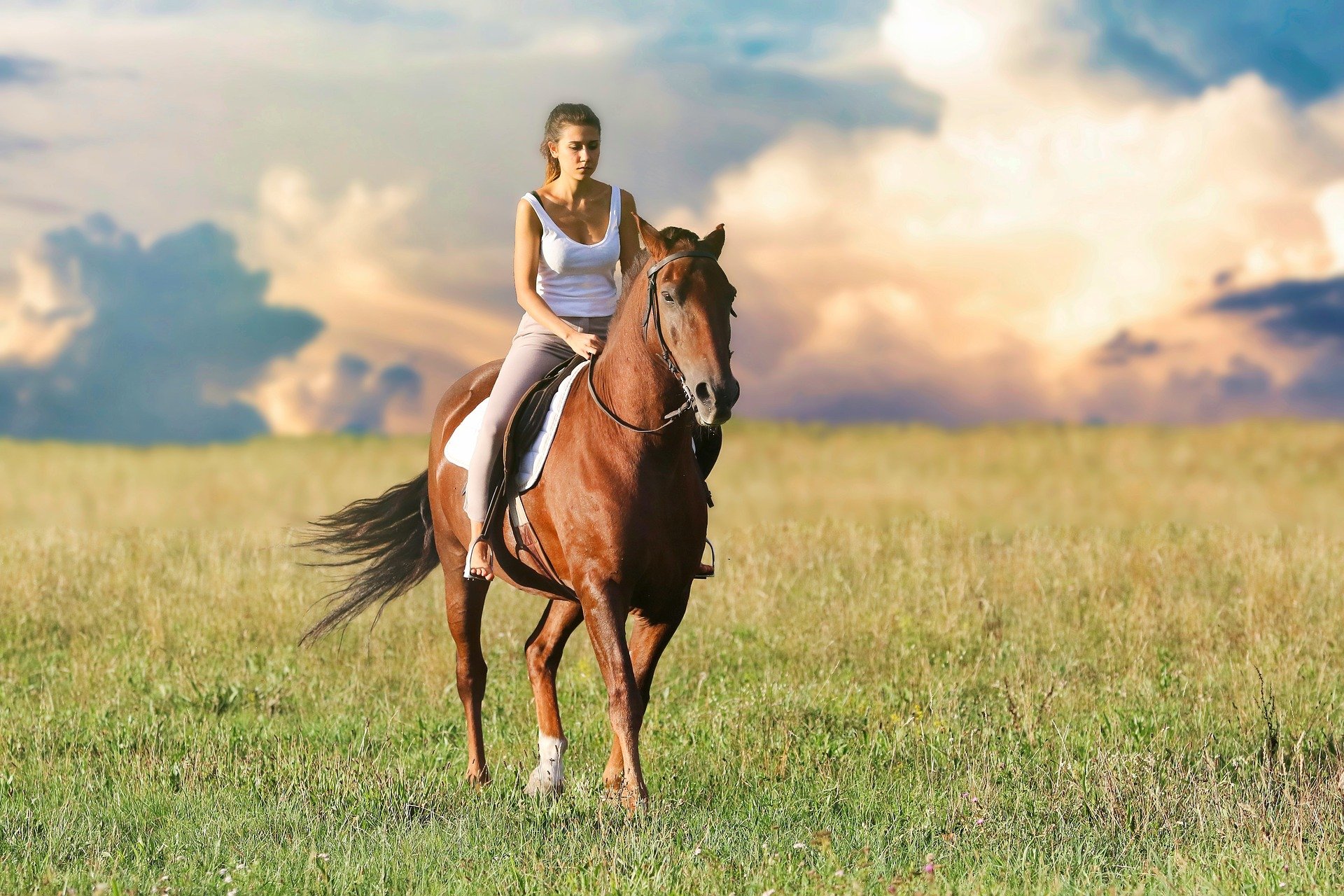 Pictured - A woman riding a horse out in the field | Source: Pixabay
As he got back on the road one morning, Ryan drove by a small ranch and saw two pretty horses galloping in the fenced area, and he decided to pull over.
He found the owner (an old man) at the gate of the ranch watching over his horses. Ryan approached him and said, "Hi there, are you by any chance selling these two beauties?"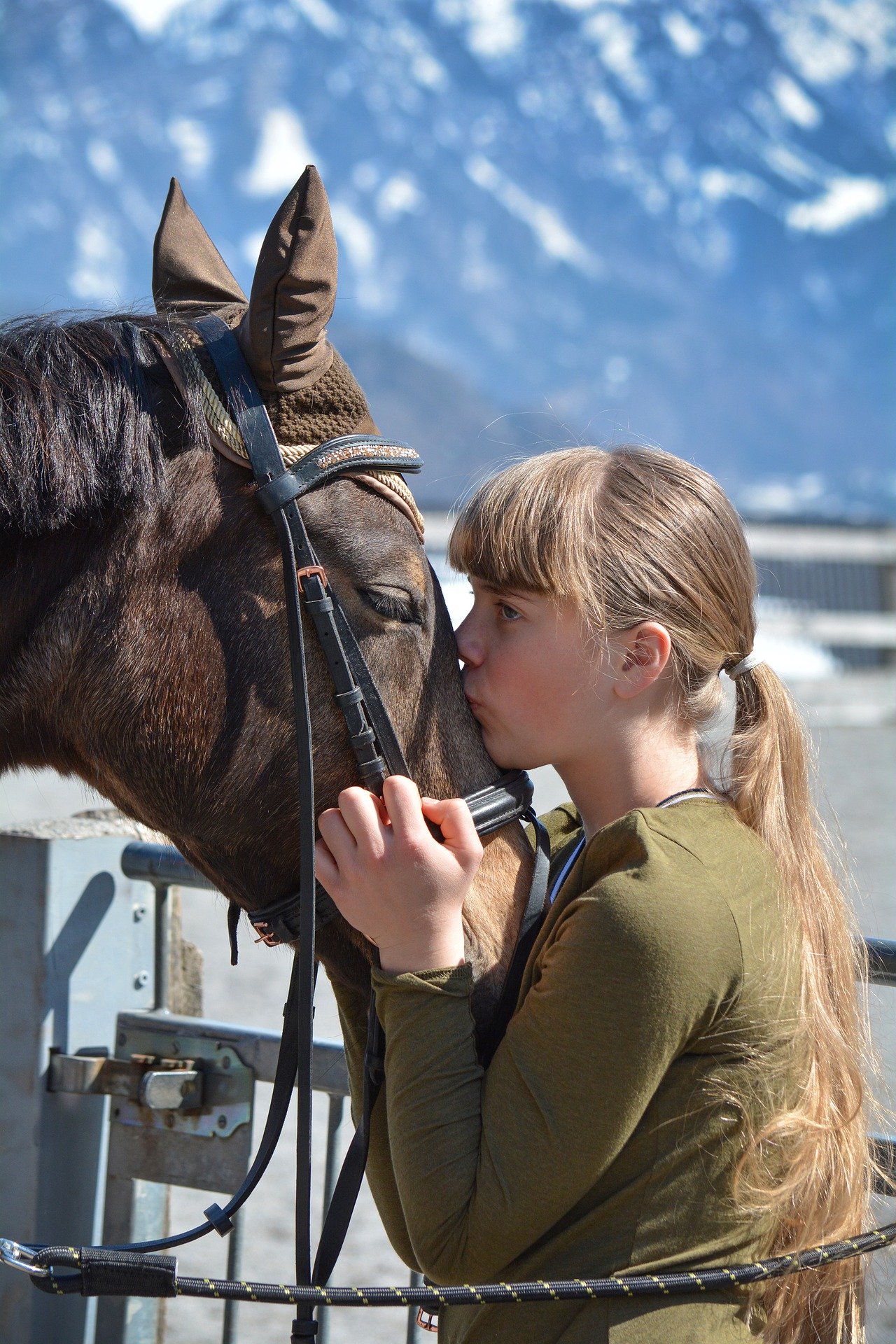 Pictured - An equestrian and kissing a horse | Source: Pixabay
The owner replied, "No. I'm not." Ryan sighed with disappointment at the response of the man. "That's a bummer. My girls are going to be so sad. They wanted to breed horses so bad," he said.
"Well, these are my girls too, and they are not for sale buddy, try next door," the owner said. "Next door? But you don't have neighbors," Ryan said, perplexed.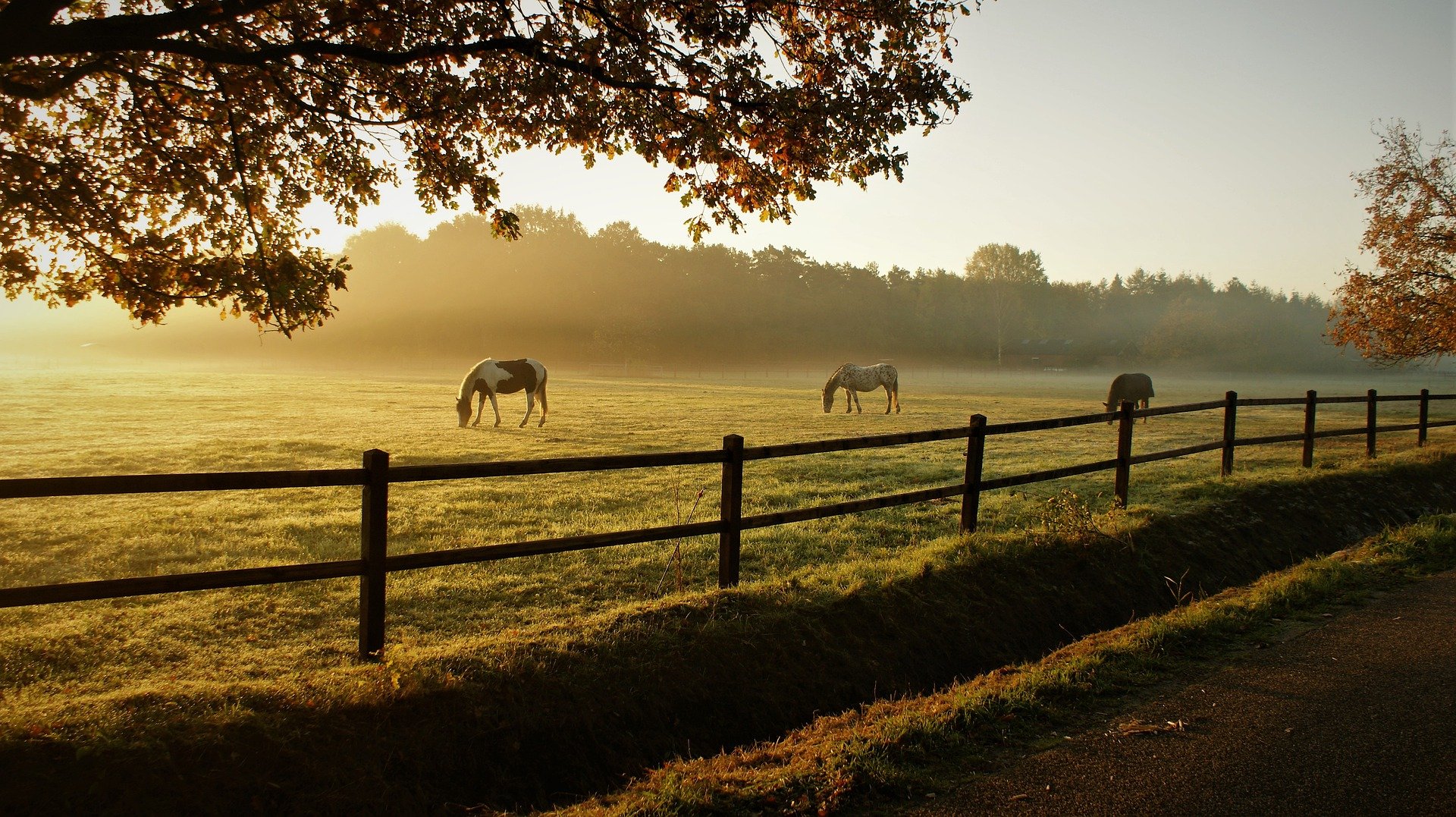 Pictured - Horses grazing on a ranch | Source: Pixabay
"Not literal neighbors city boy, drive further down south. I'm sure you will find ranchers willing to sell more beautiful creatures; it depends on how badly you want them," the owner told Ryan.
However, Ryan was not budging because he believed he could negotiate with the rancher and suggested they come up with an arrangement for the horses.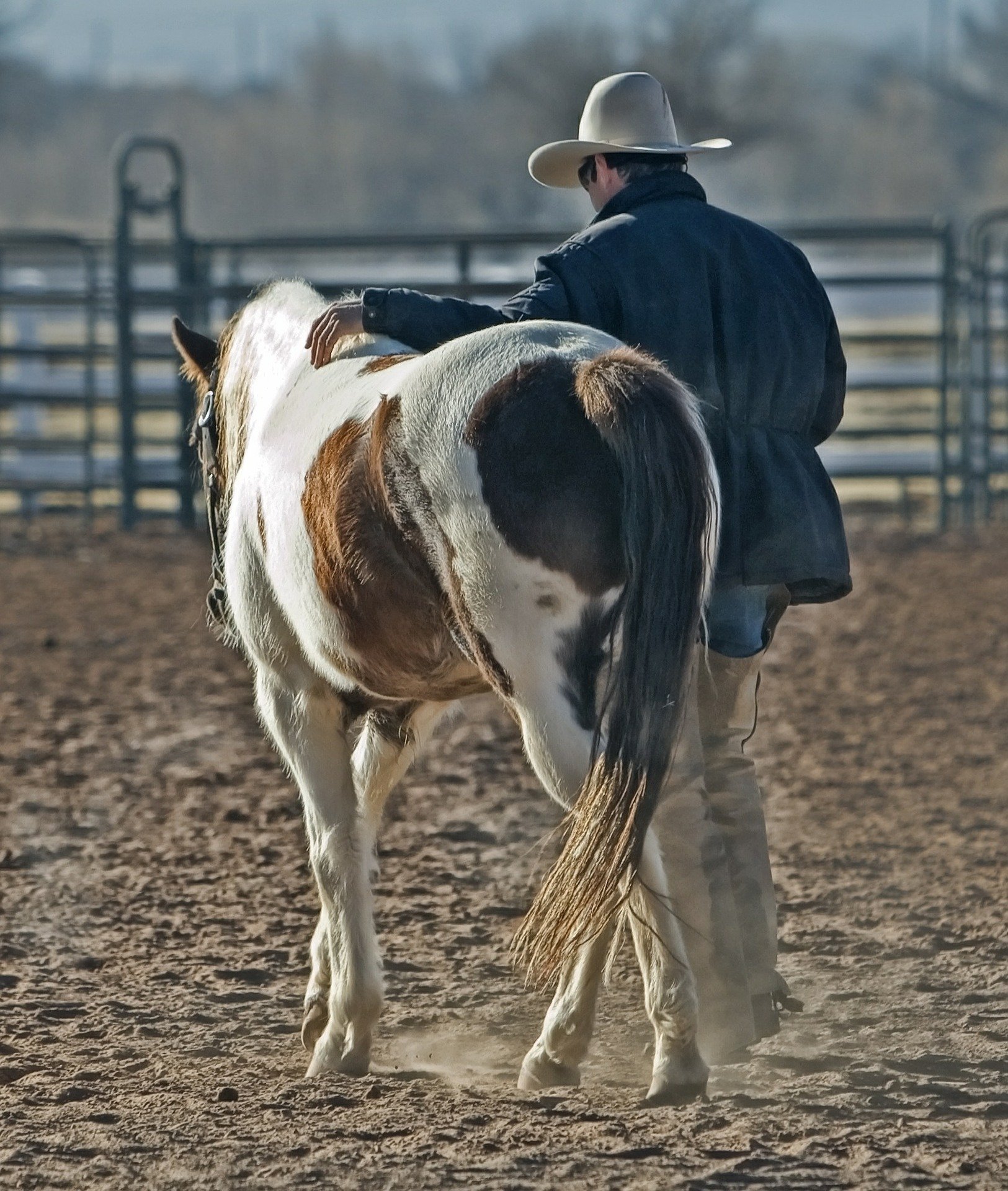 Pictured - A cowboy and a horse pony on a ranch | Source: Pixabay
"Alright, how about $6,000 for both of them," Ryan quipped. "What? Like I said, son, I'm not selling these horses. They are my babies."
"Well, my babies also need these babies, sir," he told the owner." Young man, I don't know if I'm speaking French, but as I just explained to you, they are not for sale," the owner said.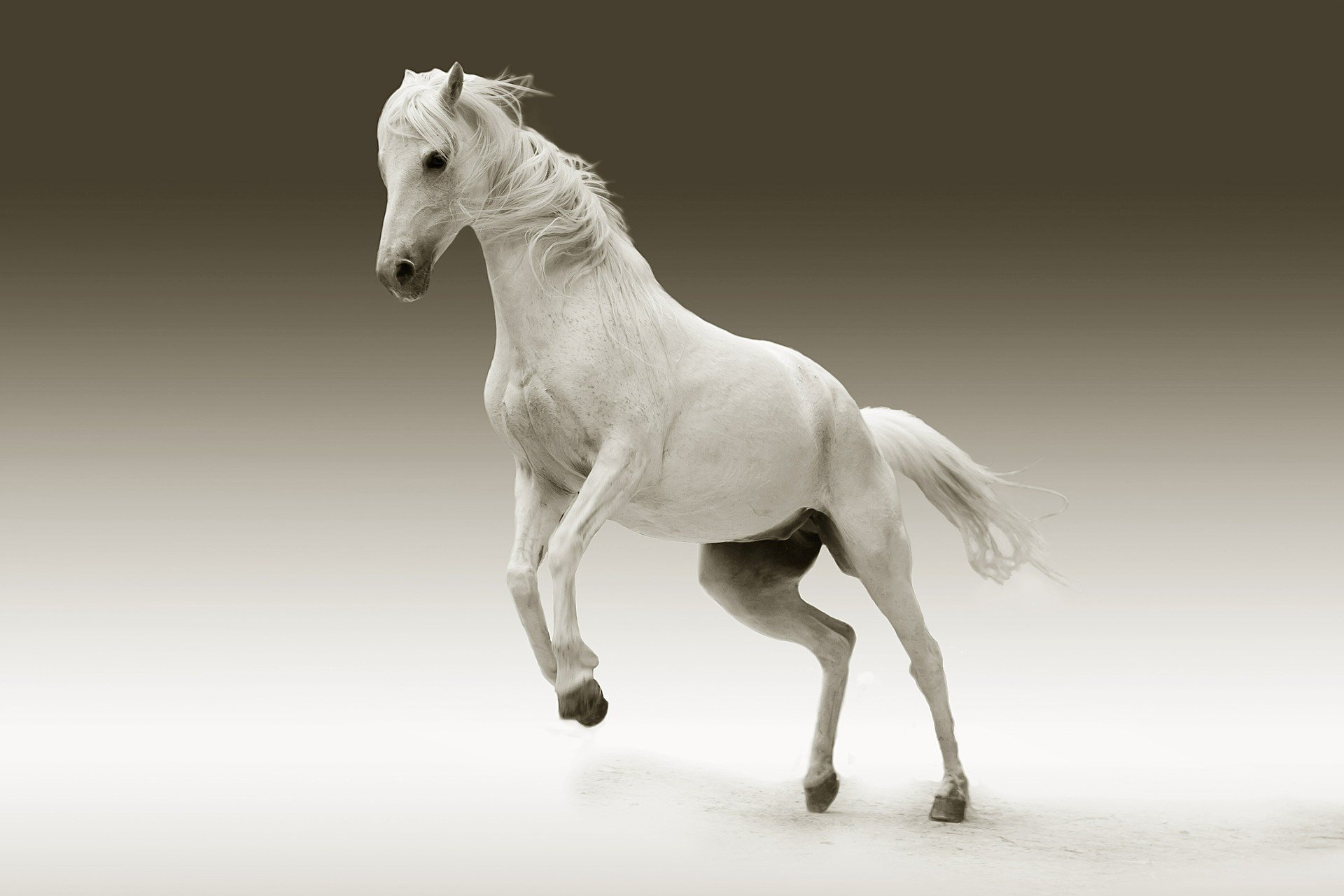 Pictured - A white mare horse | Source: Pixabay
Ryan responded, "I completely understand sir, I guess I'm just desperate. My kids don't want to let it go as I have tried to make them forget about breeding horses."
"Well, tough son, but as I have also said, my girls are going nowhere, and I now I think it is time for you to be somewhere and hit the road, Jack, don't let the gate hit you on your way out, everything out here doesn't like city people."
If you enjoyed this joke read up on another story about a man who told his wife that he placed a bet on a horse and shared how it all went down.
Please fill in your e-mail so we can share with you our top stories!