Tracee Ellis Ross Struggles to Put On Thigh-High Metallic Boots in a New Video before a Fashion Shoot
Tracee Ellis Ross recently gave her fans something to laugh about when she shared a video that documented the tedious process of getting ready for a fashion shoot. 
Tracee Ellis Ross is a fashionista through and through! If there were any doubts about that, they were wiped away after she took to her Instagram page with hilarious footage.
The clip featured Ross getting ready for one of her fashion shoots; she was dressed in a gorgeous purple outfit paired with thigh-high metallic boots.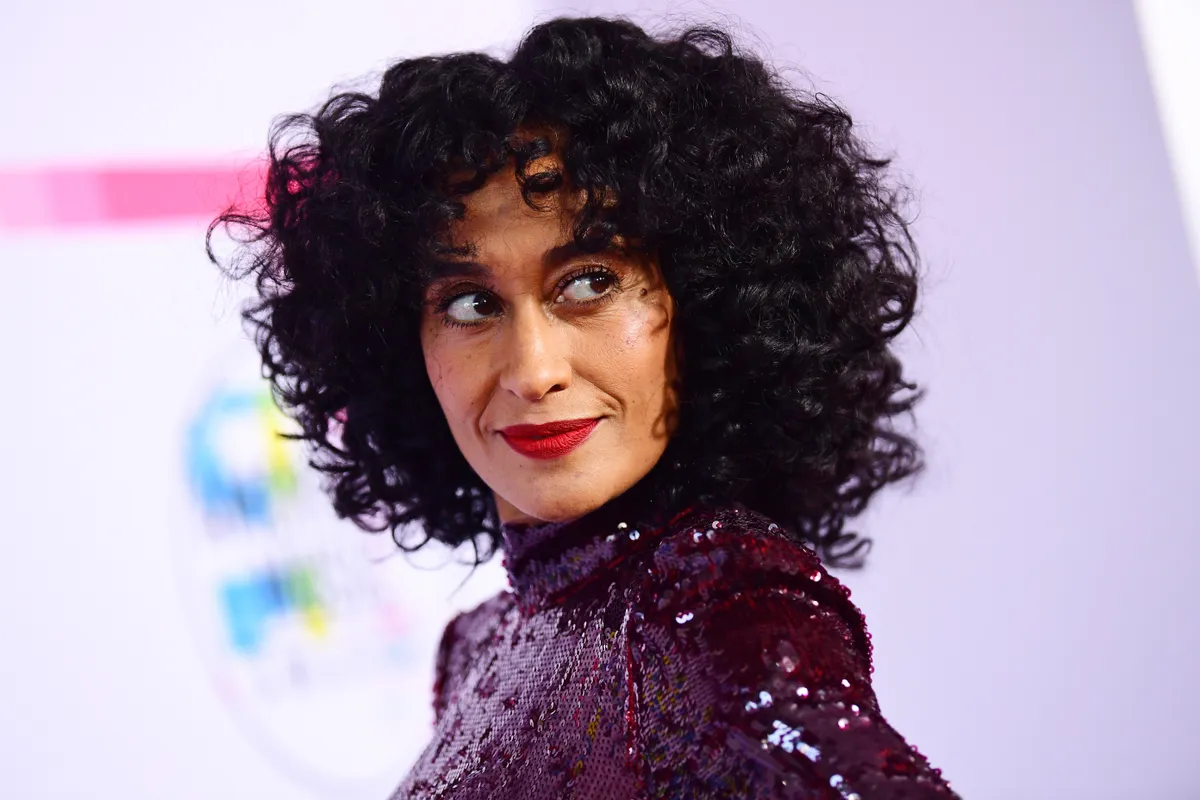 The video began with Ross releasing a grunt of exasperation after trying to fit her leg in one shoe. There were several people around, but only one was helping the fashion icon put on the unique boots. 
The video documented the two women struggling with both shoes for several moments before taking a short break. After several attempts, they successfully put one on before moving on to labor on the second. She captioned the footage:
"Oh what I'll do for fashion… yes these were both left-footed boots, bless you @shionat for rolling all over the floor trying to get these on my feet!"
They eventually did get the boots on, and the result was unarguably worth their struggle — Ross made sure to leave a picture of it alongside the video. 
[Her father] she says gifted her with his personality and some useful tips on skincare. 
Her fans could not suppress their glee at the spectacle, and many took to the comment section to express it. One fan joked about how Ross now knows what medieval knights went through, while another wanted her to know that she "handled things very well."
Ross is most famous for her talents as an actress. Still, she has always harbored a deep love for everything fashion — she allegedly once yelled at her mom, the legendary Diana Ross, for leaving a valuable piece of clothing out in their garage. 
The talented actress has, over the years, stunned her fans with her style innovations. During the COVID-19 pandemic, she kept her fans entertained with pictures and videos of her getting up to different fashion-oriented things.
Some of them included experimenting with eye shadow and hosting an in-home photoshoot that saw her posing among lemon trees in an iconic outfit. 
Ross is one of the five kids her famous mother had with three different men. Her father is the LA music industry executive Robert Ellis Silberstein — a man she says gifted her with his personality and some useful tips on skincare. 
Both of her parents have played important roles in her life, and it is why Ross will always share a close-knit bond with them.