Michelle Obama Shares a Touching Message to Vanessa Bryant after Basketball Hall of Fame Event
Michelle Obama posts a tear-jerking message to Vanessa Bryant in honor of her deceased husband Kobe Bryant and teenage daughter Gigi after the basketball Hall of Fame.
NBA Champion Kobe Bryant may be gone but not forgotten. His legacy in the world of basketball and remarkable personality makes it impossible for those who encountered him to forget his impact.
A year ago, the legendary player and his teenage basketball player daughter Gigi met their untimely end after falling victim to a helicopter crash with more than five other passengers.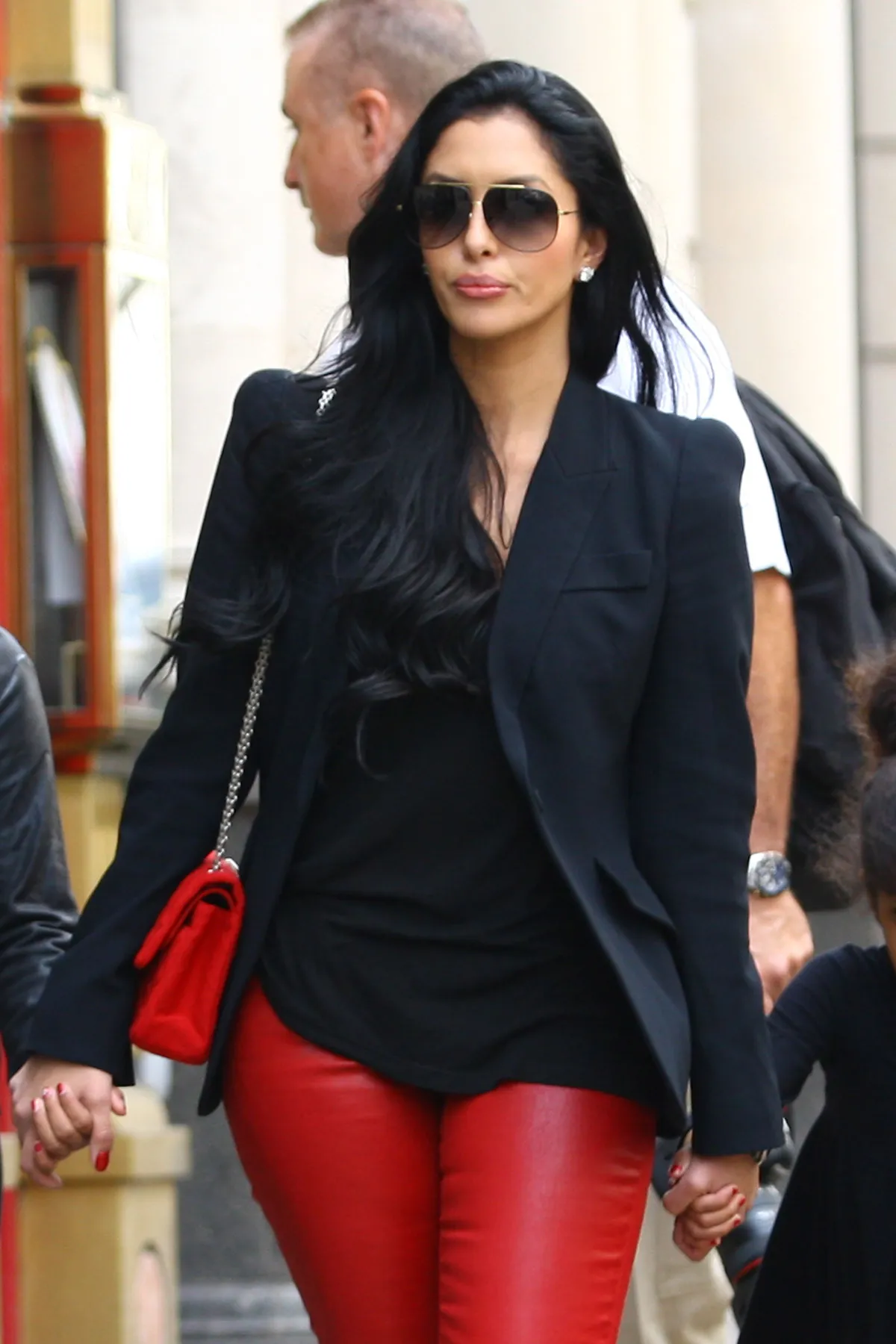 He has since been remembered by his wife, close relatives, mentors, friends, and other public figures across the nation. Each person has a few positive comments to make about their interaction with the deceased.
His wife Vanessa Bryant and three of their surviving daughters have been showered with sympathy and other touching comments. The widow has also been candid about how she handles her days without her husband.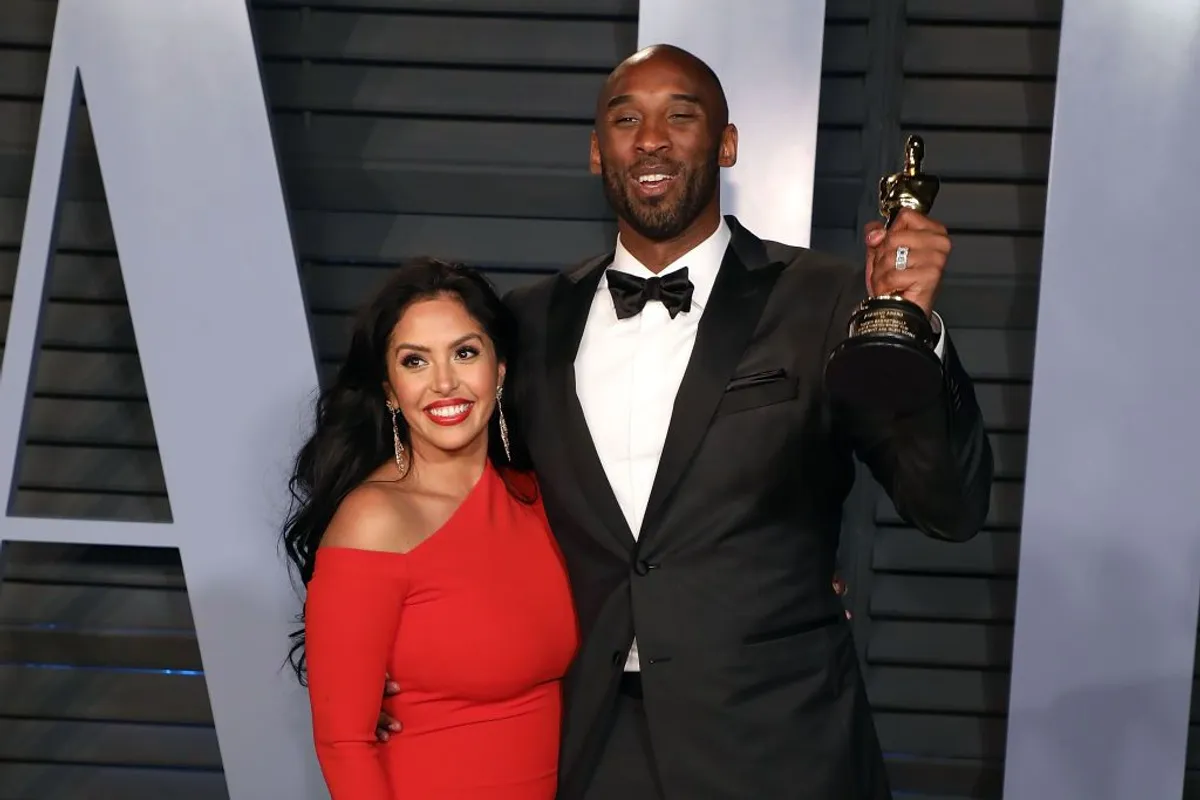 It has been more than a year since the incident; still, the Bryant family is often remembered by notable individuals who reach out to them.
A few hours ago, a well-known figure, the former First Lady of America, Michelle Obama, reached out to Vanessa in a somewhat emotional post.
On Saturday, Kobe was posthumously inducted into the Naismith Memorial Basketball Hall of Fame.
Michelle shared a snap wearing a white and purple base hoodie shirt with the word "MAMBACITA" inscribed in pink ink in front of it. 
The outfit was from the "Mambacita" clothing line that dropped on May 1. It is in honor of Gigi, who would have turned 15 this month if she was alive.
The First Lady whipped up the kindest and sweetest words in the caption section. She commended Vanessa's strength and mentioned her pride in upholding Gigi's legacy by supporting the Mamba and Mambacita Foundation in their honor. Michelle added:
"@VanessaBryant, all my love to you and the girls and the next generation of athletes you are working to empower."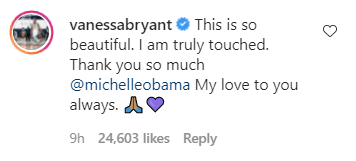 Kobe's widow was pleased with the expressions, and she shared her gratitude through the comment section while maintaining that it was touching.
Vanessa has shown strength in many ways. On Saturday, Kobe was posthumously inducted into the Naismith Memorial Basketball Hall of Fame, and she delivered a powerful message on stage.
Despite holding public offices in the past, the Obamas have connected with many people via their charitable services, books, or interviews.
 In a recent interview, Barack Obama confessed that they had their fears as parents while in office. They were concerned about raising weird kids—their daughters. Thankfully, the Obama girls are making their parents proud.