Daily Joke: An Old Farmer Opens the Door to a Salesman Whose Car Broke
Today's #jokeoftheday is about an old farmer who gave help to a salesman whose car broke down. However, the salesman received more support than he was expecting.
A salesman was traveling around the country to sell his new product while using the door-to-door method. He was making huge sales. He was driving through the countryside when his car broke down.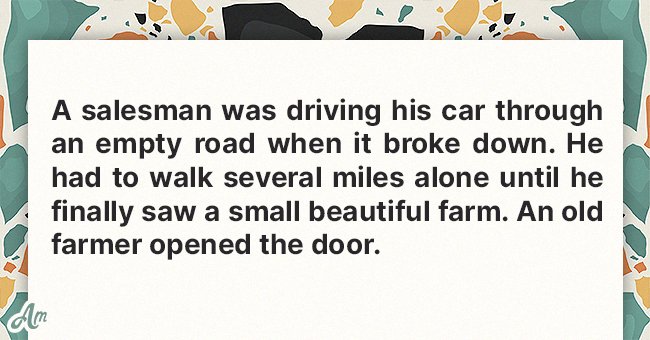 He was devastated, not sure of what to do. Upon looking to his right, he saw a large farm with a farmhouse. When he looked at his phone and saw no cell service, he decided to try his luck.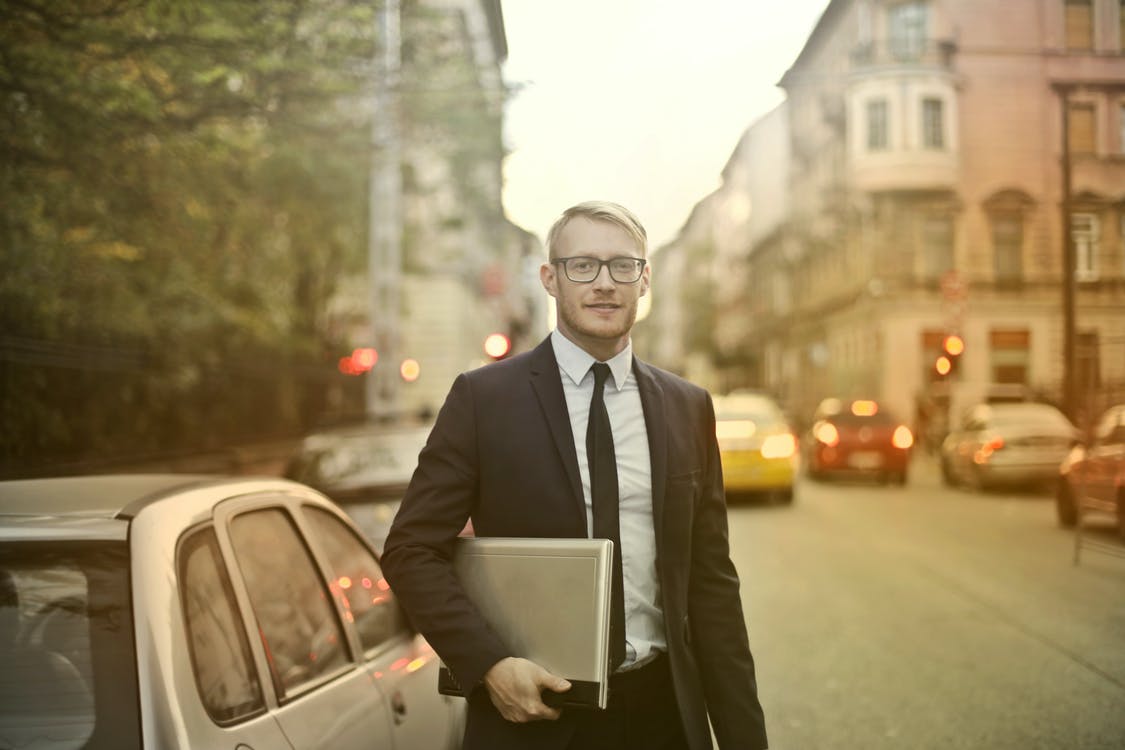 He walked up to the farmhouse and knocked while calling out to know if anyone was there. After minutes of knocking, the salesman gave up and turned around only to hear the door creak open. 
He saw an old farmer who asked him what he wanted, and the salesman explained the condition of his car. The senior farmer responded, saying, "It's getting late, but you're welcome to spend the night. We'll call the tow truck in the morning."
The salesman was relieved and appreciated the farmer. He told the farmer that he would sleep in the barn as usual and, first thing in the morning, be on his way to sell the products. The farmer replied:
"Nonsense, the wife done runoff with the bread man, and my three daughters graduated from college, got married, and moved out. You can sleep in one of the empty bedrooms."
The farmer was expecting the salesman to be thrilled about sleeping in the bedroom. However, the reverse was the case. The salesman shook his head in disappointment and said, "I'm in the wrong joke!"
Another joke tells the story of a man driving down a country road when he saw a farmer in the middle of a vast farm. He pulled over to the roadside to have a closer look at the farmer.
The farmer stood there without moving or doing anything. Worried, he walked towards the farmer and asked what he was doing in the field. The farmer responded, saying he wanted to win a Nobel Prize.
The man was shocked and asked him to explain what he meant. The farmer said that he was trying to get the Nobel Prize because he was told that it was given to those who stood out in their fields.